As a proud Jewish cat mom, I wanted my daughter to celebrate Halloween with a nod to her heritage. And what better inspiration than my fellow Jewish women in media?
Marji, my one year-old rescue cat, was less enthusiastic about the idea. She tolerates most of my obsessive cat parenting—the baby sling, the harness and leash, the automatic feeder—but made clear during this project that she has certain limits.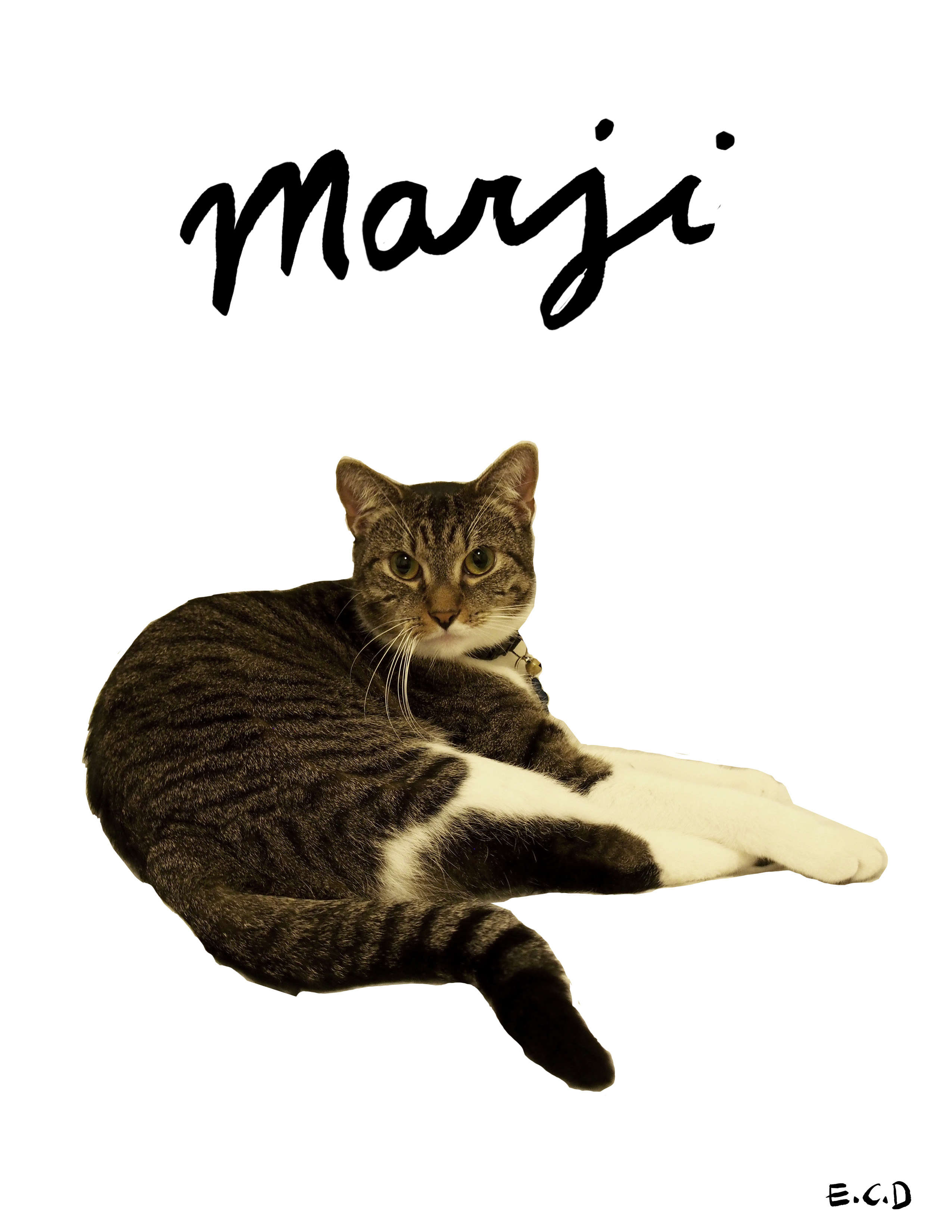 Menswear Dog she is not. I discovered that Marji hates sleeves even more than loud noises (which is a lot) and prefers sleeping on clothes to wearing them. Dressing her up required plenty of wrestling and a bag and a half of treats.
Still, with a few modifications to the outfits, both Marji and I survived the photo shoot. We also succeeded in paying tribute to some of my favorite Jewish women on TV, which made every minute of cat wrangling worth it.
Abbi Jacobson, Broad City, Season 1: Episode 10
This sexy dress is actually a beanie from the dollar store. Somehow I know the crafty Abbi Abrams would approve!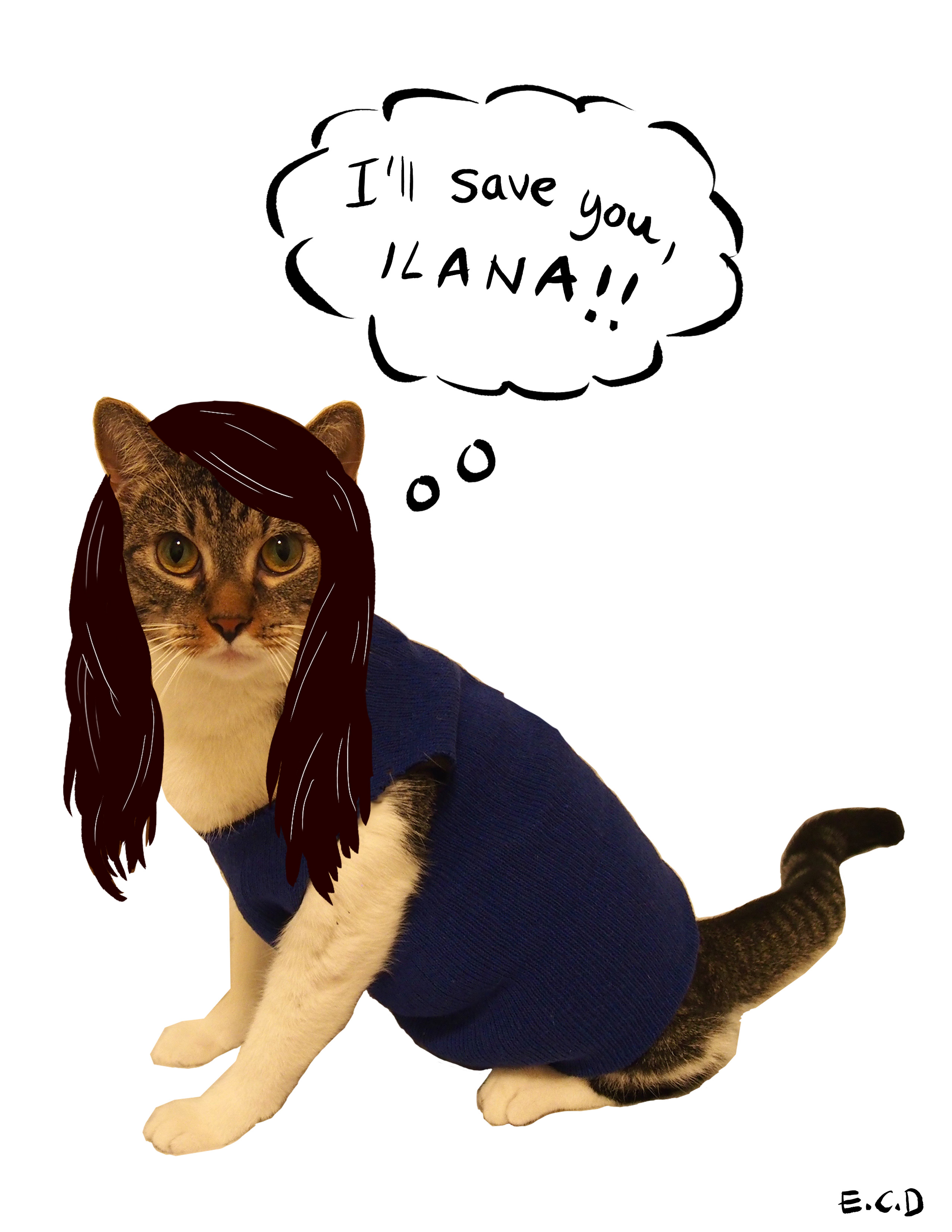 Rachel Bloom, Crazy Ex-Girlfriend, "JAP Rap"
Much to my relief, few stores sell plunging necklines in toddler sizes. This floral number originally had a keyhole at the top.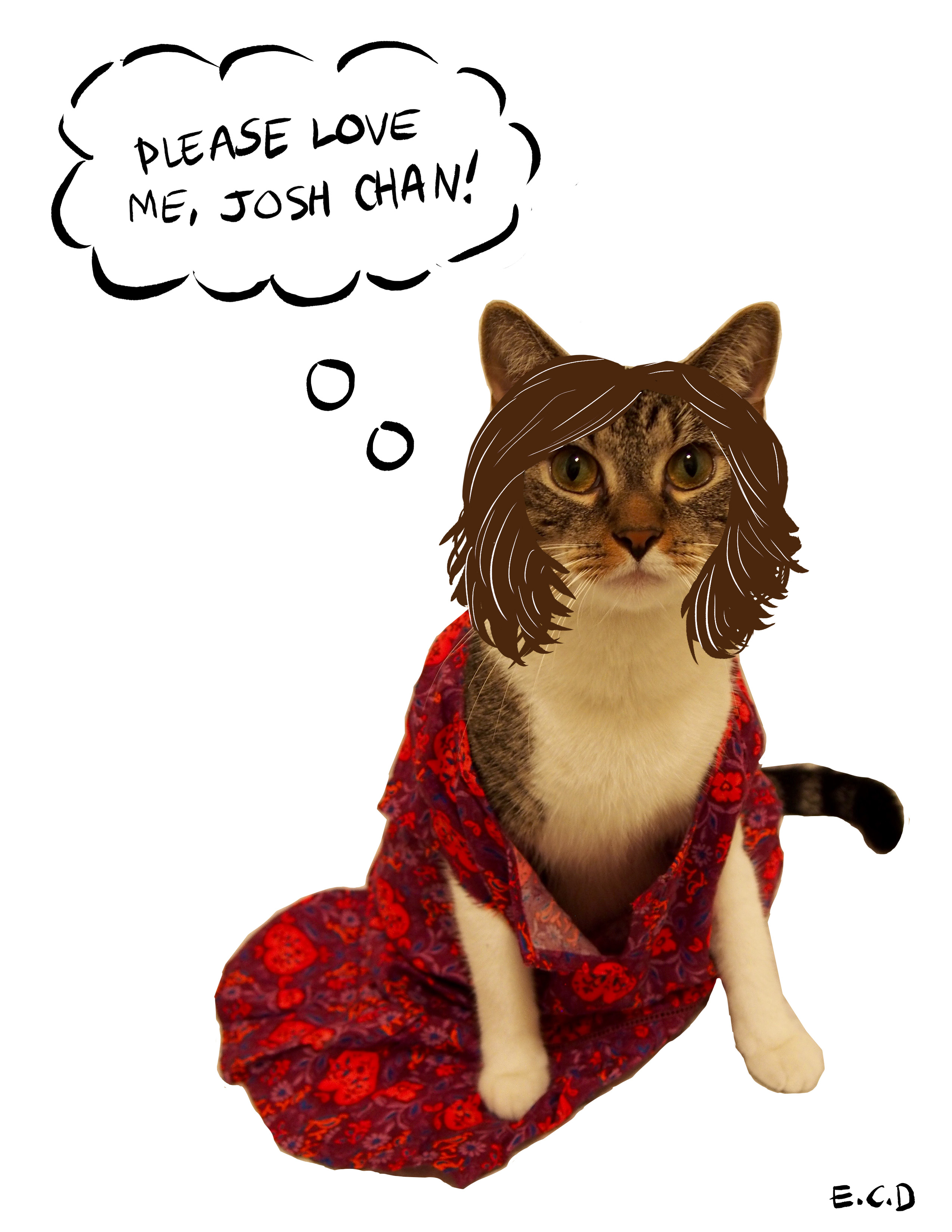 Amy Schumer, Inside Amy Schumer, "Sexting"
I would never, ever sexualize my cat, unless it involves an adorable onesie. Thank God she can't read.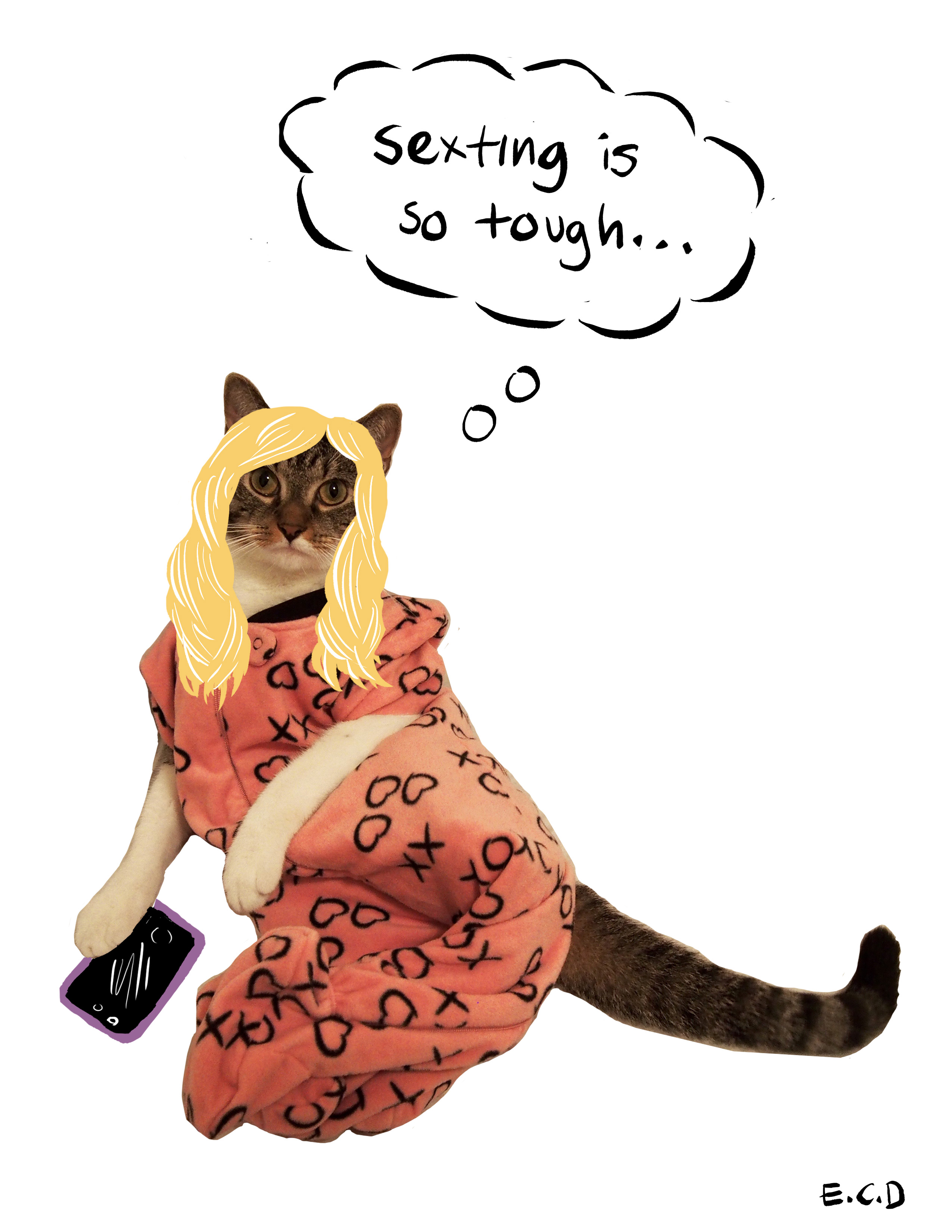 Rachel Maddow, The Rachel Maddow Show
Okay, I realize that she identifies as Catholic. But she has a Jewish grandfather… and how cute is my cat in a blazer?!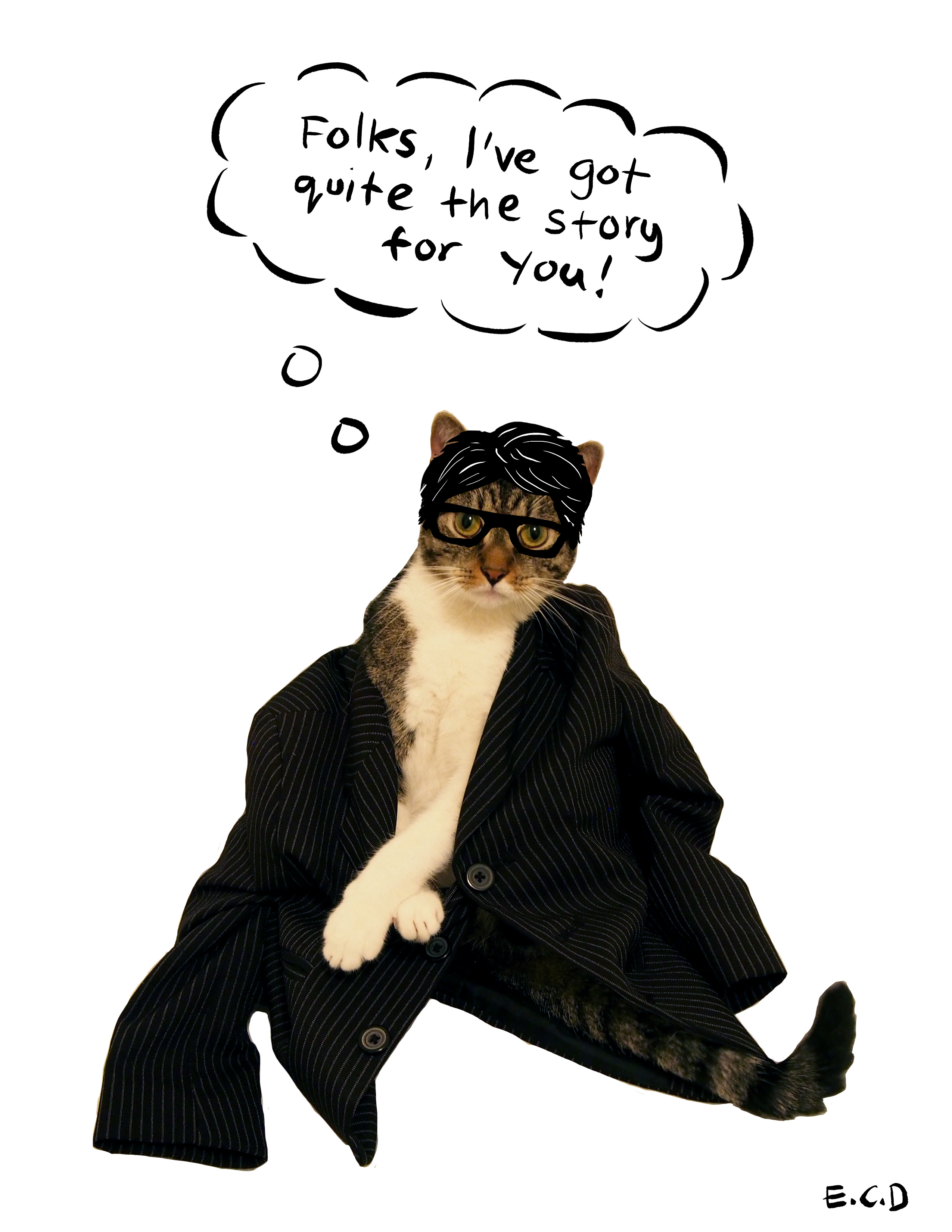 Images by Emma Davis.