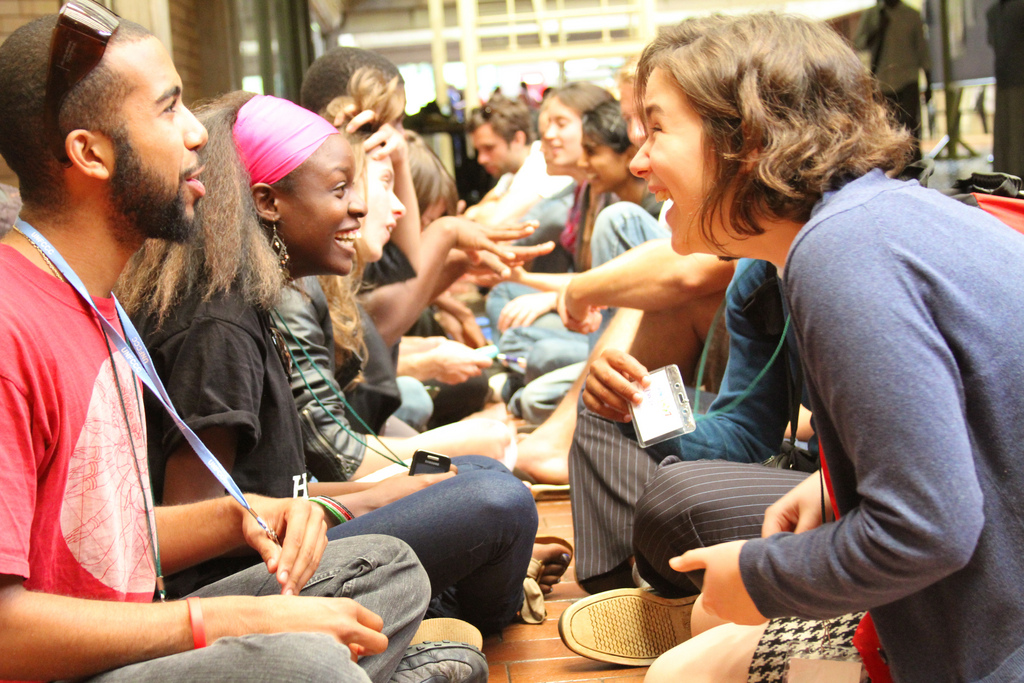 Doesn't it feel like speed dating has plagued the single scene forever? You sit down across from a potential partner, you get a tiny amount of time to talk, and boom! You're on to the next one. There are advantages, like, if someone is terrible, you don't need to pretend that your roommate texted you with an emergency to get out of the date early. Then there are disadvantages, like the fact that you may have to deal with dozens of jerks in one evening instead of just one.
Well, good or bad, you may not realize that speed dating is a Jewish invention. A very Jewish one. And it's more recent an invention than you might think.
The year: 1998.
The place: Beverly Hills, home of Cher Horowitz, the sixth Real Housewives series, and one very important Peet's Coffee & Tea.
Our hero: Rabbi Yaacov Deyo. Rabbi Deyo works for Aish HaTorah, a Jewish educational and kiruv organization you may remember for its web series in which a pre-Fresh off Boat  Randall Park plays a secular Jew finding his heritage through his grandpa, played by Elliott Gould (no, really. It's 100% real).
But for this fateful event, Deyo and his cohorts are trying something new, something game show-like given the Hollywood locale. So they try a fast-paced evening where single Jews can meet as many members of the opposite sex as possible. The signal to change partners is even a gragger. It's a hit, and within a year, it's grown far outside the Jewish community.
Deyo quickly trademarked SpeedDating, but was never able to patent the idea, which had already spread too widely. "It was," he told the New York Times in 2013, "just another case of rabbi meets the commercial-industrial complex." He did, however, manage to publish a book on the subject with his wife, Sue.
So, yes, like bagels and the word schlep, the Jewish people just continue to give and give to the general American population.
Whether or not you're a fan, without Deyo and Aish, we wouldn't have speed dating scenes in so many comedies. Here are only a few— enjoy (or not, depending on the clip):
Photo by Linh Do via Flickr.