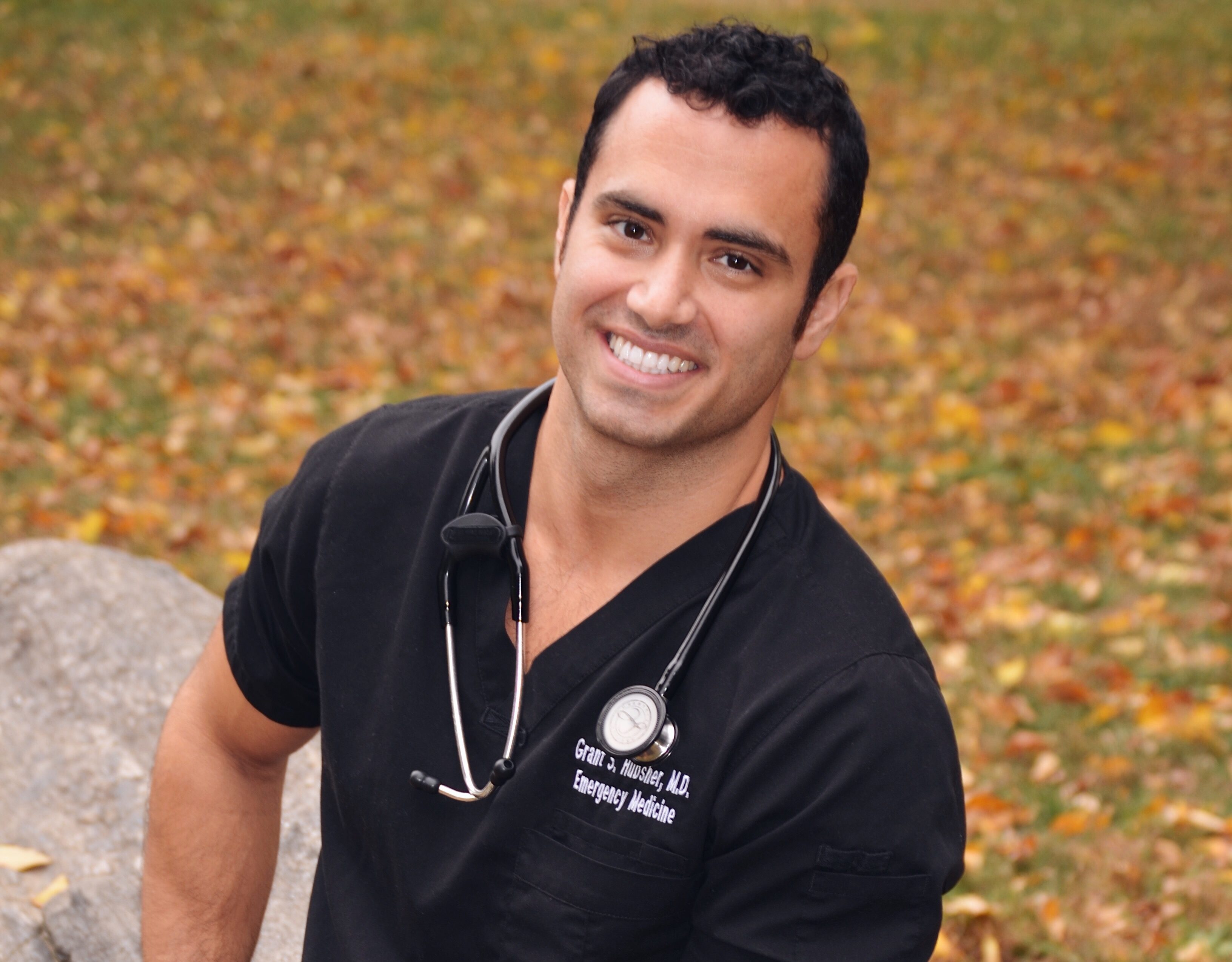 Fans of The Bachelorette and hunky Jews may remember Grant Hubsher from last season, the (now) 30 year old ER doctor— Florida bred, New York-based. Day School. Hillel. The whole package. Since he didn't win on the TV show last year, he's still single, and now he's using his eligibility for a good cause.
One woman (sorry, guys) is going to win a date with Hubsher, in a contest designed to draw attention to a Jewish health organization.
"Nice Jewish doctor?," says Hubsher, in the video announcing the contest, "Mom's gonna love this!"
The non-profit he's promoting is JScreen— an initiative based out of Emory University that provides genetic testing services, particularly for Jewish couples looking to one day conceive. (As a doctor, Hubsher says he's all too familiar with the damage genetic diseases can cause.)
JScreen's test can be completed at home (no needles needed!), and a professional will inform couples in a follow-up video chat if they are carriers for any detrimental genetic diseases, and the odds of their future children having said conditions. Once couples know the potential risks of reproducing, they can be better equipped to family-plan.
(Isn't that the most Jewish alternative to the Bachelor franchise? Win a date with a handsome guy, make sure neither of you carry Tay-Sachs?)
Entering the contest is simple— all you need to do is provide basic information, and answer the question "Why should you be selected to date Grant?" (And please, tweet @jewcymag and let us know what you said; we really, really want to know.) You have until June 1st to enter. (Once again, you can enter here.)
It's going to be a really nice date—dinner the kosher Wolf & Lamb Steakhouse in Manhattan. Hubsher is only committing to one date for now, but if things go well, he's open to more.
"Who knows," said Hubsher in a statement, "Maybe this contest will help me finally find the woman to share my life with."
Now that's a meet-cute.
Photo by Cher Gopman