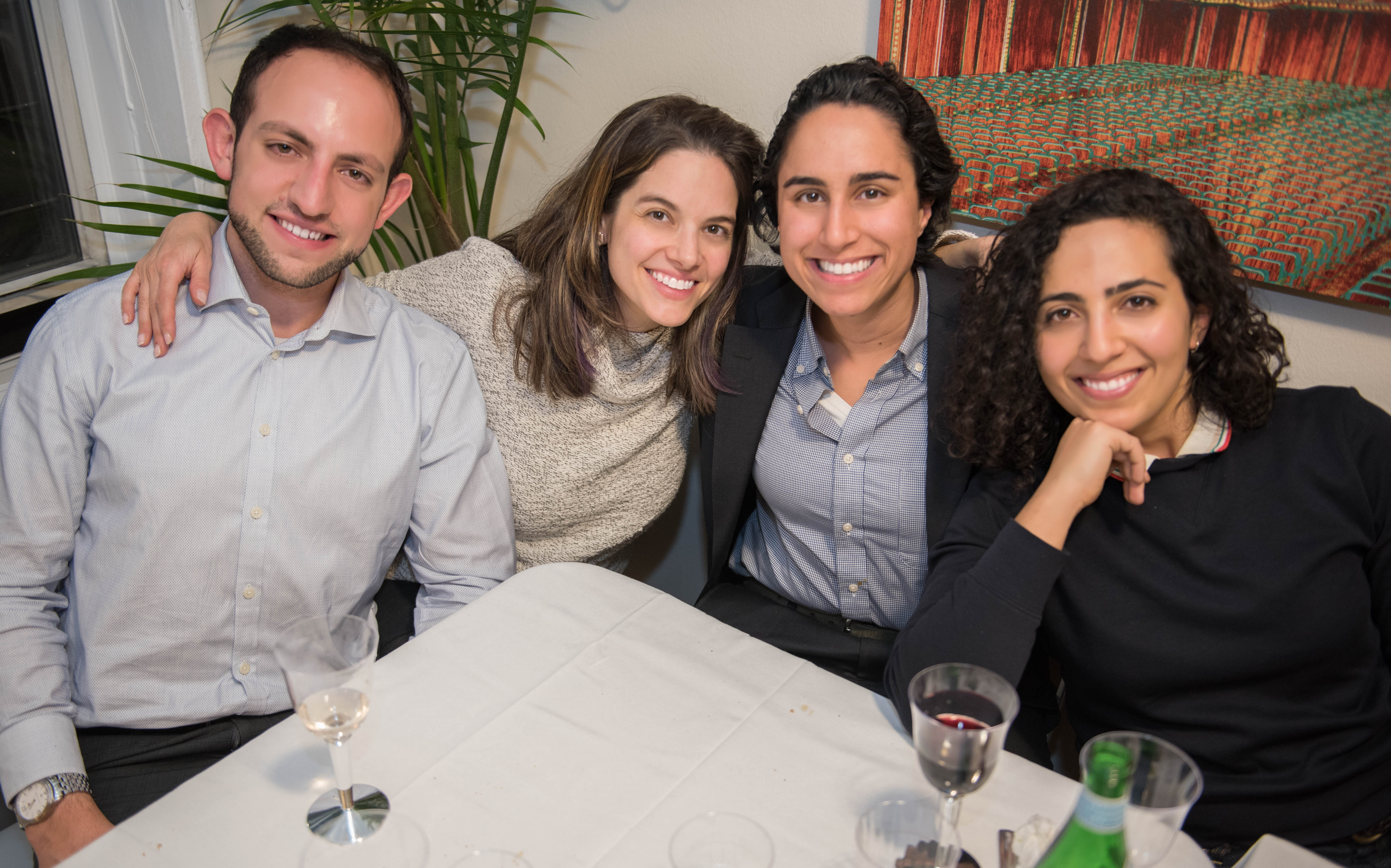 On a Friday evening of February last year, Ruben Shimonov was waiting in his friend's apartment in Brooklyn, New York. Everything was ready for the traditional Shabbat dinner to begin: The table was set, the food ready to be served. Now, it was time for the guests to come in.
What he had prepared was not an ordinary Shabbat dinner. Through a secret Facebook group, he and his friend Ramiz Rafailov had organized their first-ever Shabbat gathering for queer Jewish 20s and 30s with Sephardic and Mizrahi (Middle Eastern) backgrounds in New York.
When he proposed the idea of hosting the dinner, Shimonov had no idea how many people would show up. About thirty people ended up coming; including some with a Persian background, some Iraqi, some originally from Azerbaijan. "There was a gap that needed to be filled," Shimonov said in an interview. "This showed there was the desire to have a space where we could unapologetically be our full selves."
Shimonov was born in Uzbekistan, and moved to the States with his parents as refugees seeking asylum when he was six. He was raised in Seattle in a Bukharian Jewish family. After moving to New York, he began working as a communal leader in organizations like the Queens College Hillel and the American Sephardi Federation.
He had recently joined the small Facebook group for Sephardic queer Jews, when he and his friends started wondering: "Where do we fit? Is there a place where we can bring our full selves? The answer was, 'Not really.'" They felt that they could not fully belong to queer Jewish spaces—which are predominantly Ashkenazi—or to Sephardic synagogues and cultural spaces, where LGBTQ identities are often a taboo.
Shimonov, who is now 30, believes that whenever "you want change, you should make it yourself. I wrote in a post [in the Facebook group], 'Maybe we can take this beautiful digital space to the next step and meet somewhere.' . . . I started getting positive responses."
That first dinner was so successful, that ever since he has organized similar gatherings on a monthly basis—each time in a different private home, always on Shabbat. Some participants said they felt as if they had regained possession of their Jewish roots without compromising their LGBTQ identity.
The Facebook group, which remains secret to protect the identities of its members, not all of whom are publicly out of the closet, has grown from fewer than 100 members last year to over 300. The group, which has now evolved into a grassroots organization, will gather at the Isabella Freedman Jewish Retreat Center for its first weekend retreat this coming Friday. The Shabbat dinners and the retreat are both taking place thanks to the support of Moishe House, COJECO, OneTable, and Genesis Philanthropy Group.
Rebecca Davoudian, who lives in Great Neck, New York, and hosted one of the dinners, said that homosexuality is often a taboo in Sephardic communities. "It's nice to give people a space where they can be Mizrahi and Sephardic and queer and Jewish."
Another participant, Jonathan Cohen, felt similarly. "We're a minority within the minority within the minority," he said. Cohen's family is originally from Iraq and Yemen. He recently moved back to New York after spending eight years in Israel; in Tel Aviv, he laughed, "half of the people are Mizrahi and gay. But when I moved to America, I wondered, 'Who is my friends group going to be?'"
Cohen described the dinners as fun and intimate. Shimonov usually breaks the ice between the attendees, asking them to share their thoughts or memories on a specific concept or word.
"The Mizrahi identity is complex," continued Cohen. "We're not one people, we come from different countries and speak different languages. But being the 'other' unifies you. Seventy years ago we thought we'd lose our culture, but now we're reviving it."
Until a few years ago, Shimonov himself thought he could not merge his Bukharian and queer identities. But now he thinks differently.
"It's difficult," he said, "but many of us refuse to forego part of our identity for another. We are a composition of all these different tiles of the mosaic that makes us up. We want to hold on to all these different parts of our identity, because they're beautiful."
Photo from March 2018's Shabbat dinner, courtesy Ruben Shimonov.