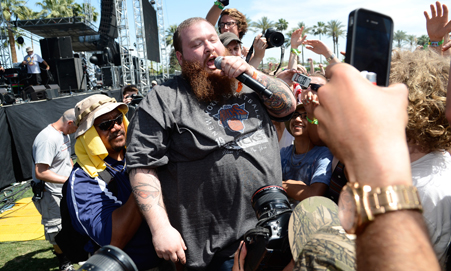 In what he calls "the most electrifying performance of my career," rapper Action Bronson took to the rec room at St. Hilda's East Community Centre in London to do some of that rap stuff for the residents. "This is about to be popping," he tells the camera. "I don't care about Coachella, anywhere in New York; the Garden, it don't matter."
He was up against brass cleaning in Room 2 (and right before naptime), but the Jewish rapper from Queens got a pretty big turnout nonethless—though not many of the audience members seemed to particularly like his style of music. What they did like, though, was his beard.
The whole thing is strangely adorable.
(Photo by Frazer Harrison/Getty Images for Coachella)