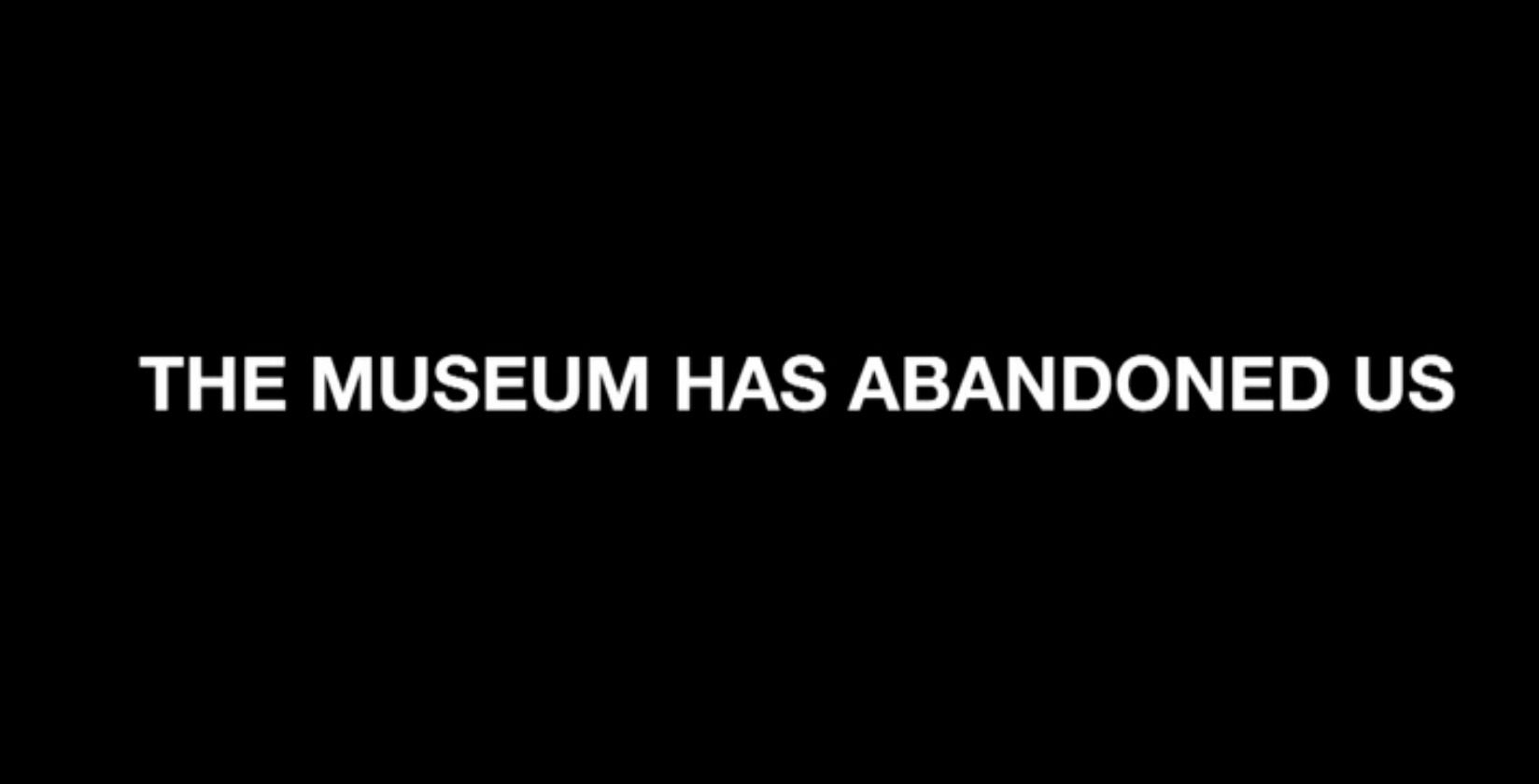 Less than a month ago, Shia LaBeouf used his hipster-performance-art-powers for good, with his video project, HE WILL NOT DIVIDE US. But in the past few days, the installation has reached a (very) premature end.
The idea started out simply enough: Anyone was invited to go up to a wall outside of the Museum of the Moving Image in Queens. Participants would say "He will not divide us" as many times as they liked. The camera was hooked up to a live stream, set to run continuously until Trump is no longer president.
At first, the installation was the stuff of inspirational clickbait, it attracted the likes of Jaden Smith, and ordinary folks from high school students performing the mantra as a rap to people holding vigils in the middle of the night. But there were also early signs of trouble. Within days, the white supremacists started showing up to troll, and LaBeouf himself shouted one down.
The project grew more hectic; one protestor may have said something anti-Semitic to LaBeouf, who responded by shoving the harasser, and was arrested (though not jailed) as a result.
Even though that incident was weeks ago, the Museum cited it as a primary example for why it had to shut the project down on Friday. Its statement read in part:
The installation created a serious and ongoing public safety hazard for the Museum, its visitors, staff, local residents, and businesses. While the installation began constructively, it deteriorated markedly after one of the artists was arrested on the site of the installation and ultimately necessitated this action. Over the course of the installation, there have been dozens of threats of violence and numerous arrests, such that police felt compelled to be stationed outside the installation 24 hours a day, seven days a week.
LaBeouf, and his co-artists Luke Turner and Nastja Säde Rönkkö are obviously not happy about the turn of the events. The live stream website is still up, but the video only displays the words "THE MUSEUM HAS ABANDONED US." The artists' statement on the site has been updated:
"On February 10, 2017, the Museum of the Moving Image abandoned the project.
The artists, however, have not."
Keep your eyes peeled, folks. This story doesn't seem to be over yet.