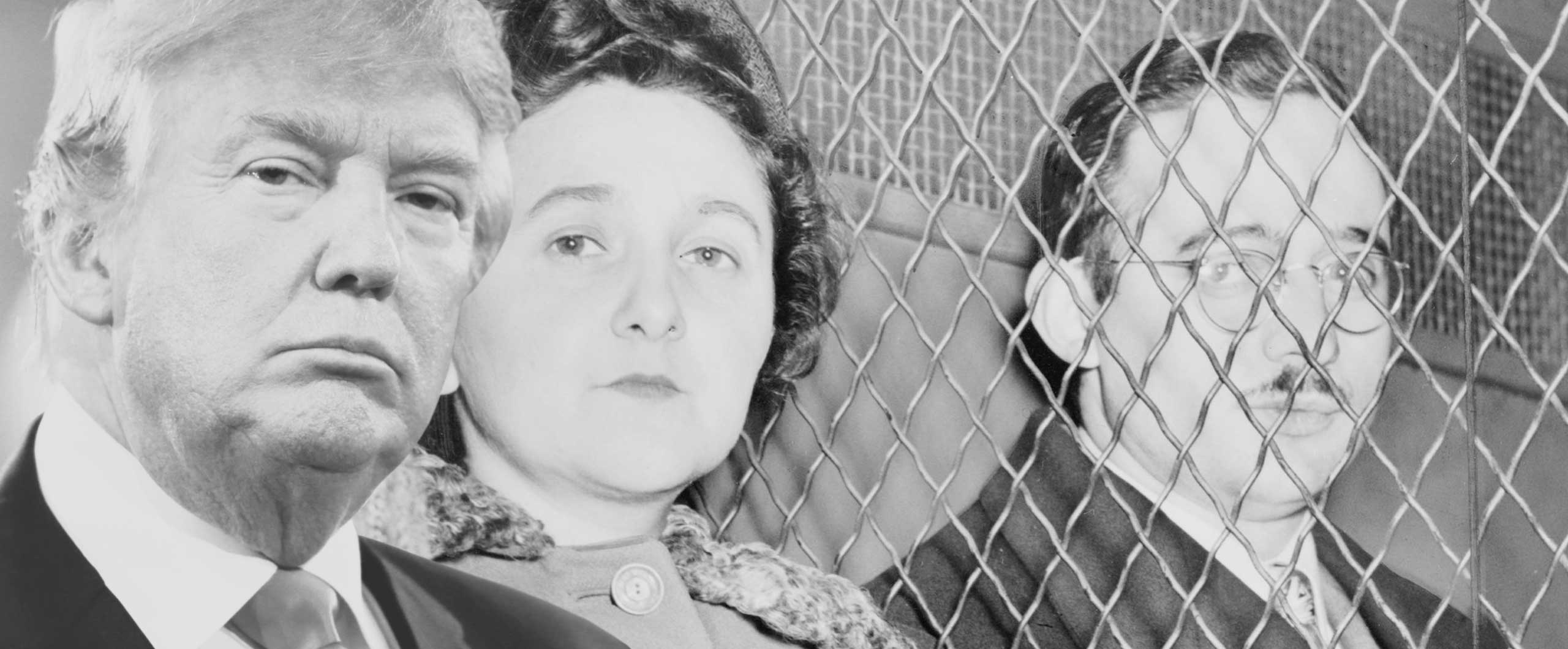 You may have missed an odd little quote from Donald Trump when he addressed the press on Air Force One last week (originally off-the-record, until the White House released the transcripts):
"Hey, now it's shown there's no collusion, there's no obstruction, there's no nothing. Honestly, the whole thing, it is really a media witch hunt. It's been a media witch hunt. And it's bad for the country… When they say "treason" — you know what treason is? That's Julius and Ethel Rosenberg for giving the atomic bomb, okay?"
That's right; he brought up the Rosenbergs, the Jewish-American couple executed for spying for the Soviets in 1953.
…
Jewcy is on a summer residency! To read this piece, and our others for July and August 2017, go to our big sister site, Tablet Magazine!