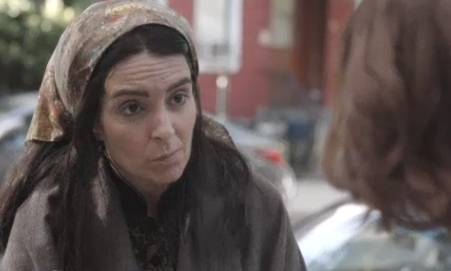 It's been widely disproven that the best way to spend a Saturday night is watching Saturday Night Live on your parents' couch curled up with your cats, laughing sparsely— it is the dream.
About halfway through the show, you check your Facebook. While everyone you know is out with real people doing real things, nothing makes you happier with your decision not to socialize as catching the best Girls parody that's ever been featuring Tina Fey as the new cast member, Blerta, the Albanian girl. While Jessa finds orgies boring, and Shoshanna is worried she talks too much, Blerta has real problems. With a rubber hand and an inadequately buried husband, Blerta sharply puts all the other girls into perspective.
Here's to hoping she makes a cameo in season three.
Enjoy.
(Still image from NBC)