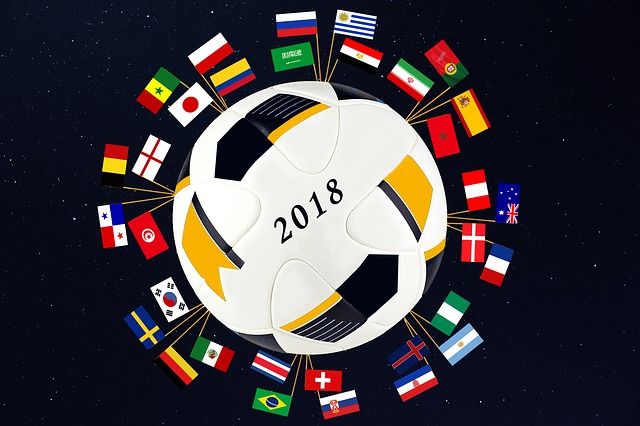 The World Cup starts tomorrow, and if you were planning on rooting for either the U.S. or Israeli team, you already had your hopes dashed when they failed to qualify.
And so, with 32 countries vying for the title, it's hard to decide which team to support. Should you root for an underdog? Pick the team with the best looking players? Or, better yet, ask yourself the age-old question: Are they good for the Jews?
The ADL conducted a study about global anti-Semitism in 2014 (partially updated in 2015). The study's general system: If you answer "probably true" to a majority of the anti-Semitic stereotypes polled for, you count as an anti-Semite, and a country's overall score is the percentage of people questioned who fall into this category. So the lower the score, the less anti-Semitic the country. And the more likely we are to root for their soccer team.
The ADL even has a nifty "compare" feature—so if two countries with the same overall index play each other, you can easily look at them side by side, and think, "Hm. More South Koreans think Jews complain too much about the Holocaust, but in Senegal we're more likely to get blamed for the world's wars!" (Or, you can side with the country with the lower population, which therefore contains fewer total anti-Semites. You can insert your own judgment.)
According to the study, Middle Eastern countries are the most anti-Semitic, and Western European ones are the least, but there are anomalies throughout the list—you may be surprised by what you find.
And so, with no further ado, the order in which you should be rooting for countries in the World Cup:
Sweden: 4%
Denmark: 8%
England (polled for anti-Semitism as the UK): 12%
Australia: 14%
Brazil, Germany, Iceland, and Nigeria: 16%
 France: 17%
Portugal and Belgium: 21%
Japan and Russia: 23%
Argentina and Mexico: 24%
Switzerland: 26%
Spain: 29%
Costa Rica: 32%
Croatia and Uruguay: 33%
Poland: 37%
Peru: 38%
Colombia: 41%
Serbia: 42%
Panama: 52%
Senegal and South Korea: 53%
Iran: 60%
Saudi Arabia: 74%
Egypt: 75%
Morocco: 80%
Tunisia: 86%
So, in conclusion… go Sweden?
There are eight countries on this list that are majority anti-Semitic, so if any of the other 24 succeed, consider it a win for the Jewish people.
Image via Max Pixel.