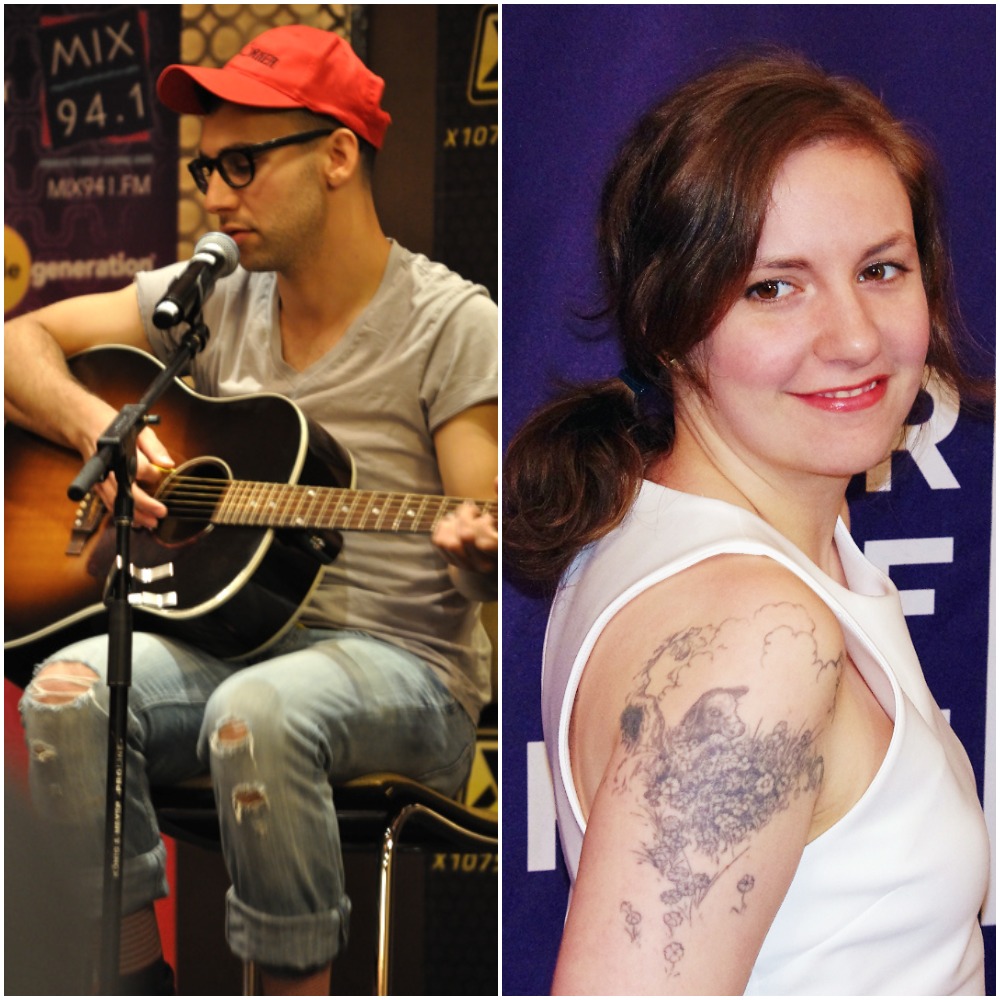 2017 was an inauspicious year for actress Lena Dunham. In addition to claiming the rape accusations against Girls writer Murray Miller were "misreported," Dunham sparked criticism for surrendering her rescue dog in favor of two purebred poodles, and even inspired a Twitter account parodying her seemingly daily apologies. And in December, she split from boyfriend Jack Antonoff, E! News reported yesterday.
For the five and a half years of their relationship, Dunham and Antonoff were the Jewish power couple that never was. Antonoff is a talented songwriter, known for his collaborations with Sarah Bareilles, Lorde, and other pop stars, but his tolerance for Dunham's problematic behavior was endless and concerning. In 2015, for example, she labelled herself a "sexual predator" in jest, then fell into a "rage spiral" when news outlets took her accounts of molesting her sister seriously. She also published an anti-Semitic satire in the New Yorker comparing her Jewish boyfriend (a.k.a Antonoff) to a dog, with the added insult of portraying him as a feeble asthmatic accustomed to being "waited on hand and foot." It's surprisingly sexist piece for someone raised by a Jewish mother, stereotyping them as co-dependent and "sucked dry by their children."
Although Dunham called Antonoff her "life partner" in the past, she was one of the many celebrities to use same-sex marriage as a delaying tactic. (A word to straight couples: that was always a terrible excuse. Skip the "protest" and admit that you weren't ready to get hitched.) Just before DOMA was repealed, Dunham said she envisioned their wedding party as "our two sisters in tuxedos," still more eager to be "gay adjacent" than to commit to Antonoff. This fall, she tweeted about mistaking his "talking shit" about her for proposal planning, suggesting that Antonoff may have initiated the breakup. His accomplishments were often overshadowed by his association with Dunham, and as a three-time Grammy Award winner, he deserves better publicity in 2018.
Antonoff has yet to comment on the split, but Dunham recently Instagrammed this quote: "Starting over is the beautiful moment where you choose yourself."
It's an ironic statement for the more blatantly narcissistic of the pair, whose insistence on her own perspective has both established and threatened her career.
Better luck next time, Jack.
Images via Wikimedia