(WE FINISHED THE COMPETITION AND ANNOUNCED OUR WINNER. YOU CAN LEARN WHO IT WAS HERE.)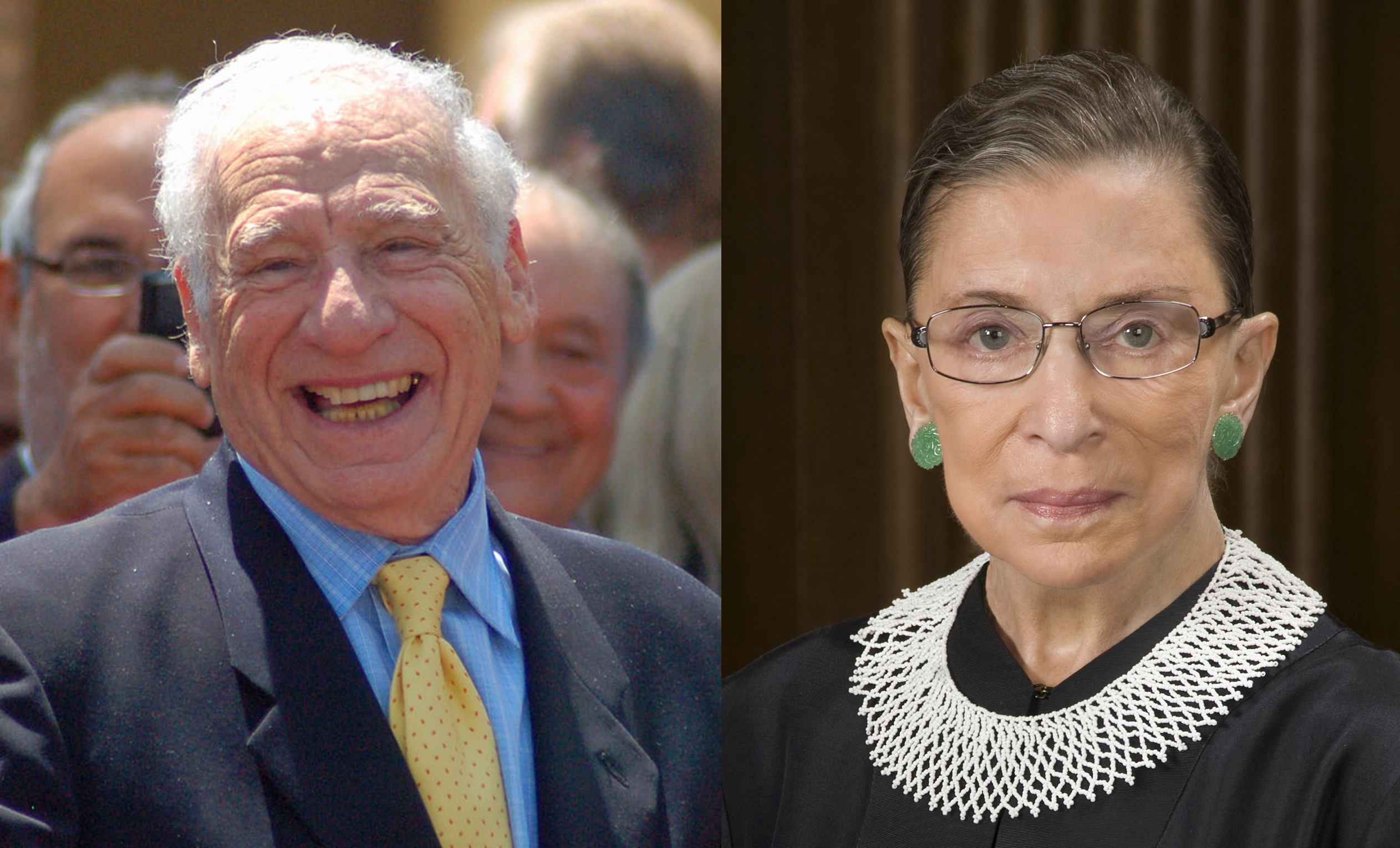 We've been through a lot over the past few weeks with Jewish Celebrity March Madness. We've seen underdogs rise and titans fall. Just last round we had to bid goodbye to both Natalie Portman and Bette Midler.
But now, the most difficult choice is upon us.
In this, our sixth and final round, we ask you to choose between two kickass native Brooklynites: Mel Brooks, and Ruth Bader Ginsburg.
So get out there and tell everyone you know why your pick should be our reigning 2017 Jewish Celebrity champion.
Polls close tomorrow night, Tuesday, March 4th, just before midnight.
Plus, if you want to know the winner before we make the results public, sign up for our email list. Learn the truth. Taunt your friends with your inside knowledge:
[mc4wp_form id="160321″]
Let's do this: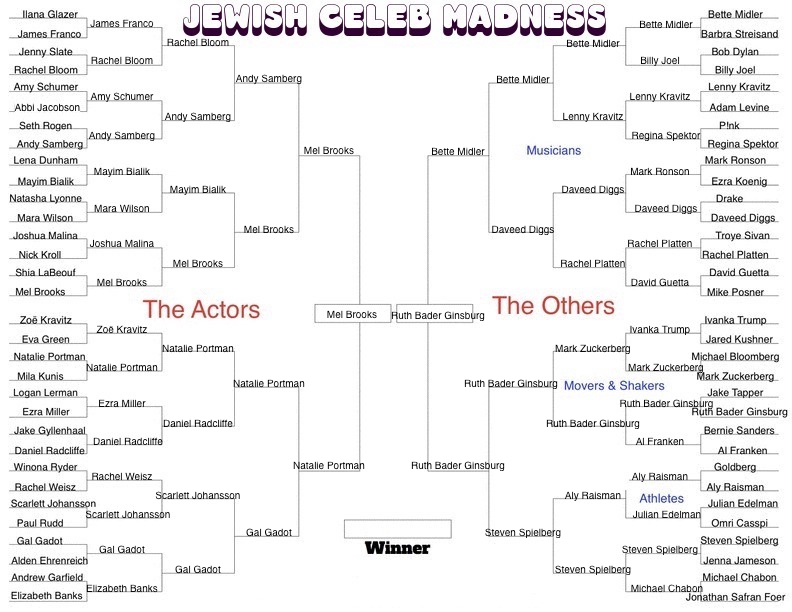 [yop_poll id="65″]
Images via Wikimedia