(WE FINISHED THE COMPETITION AND ANNOUNCED OUR WINNER. YOU CAN LEARN WHO IT WAS HERE.)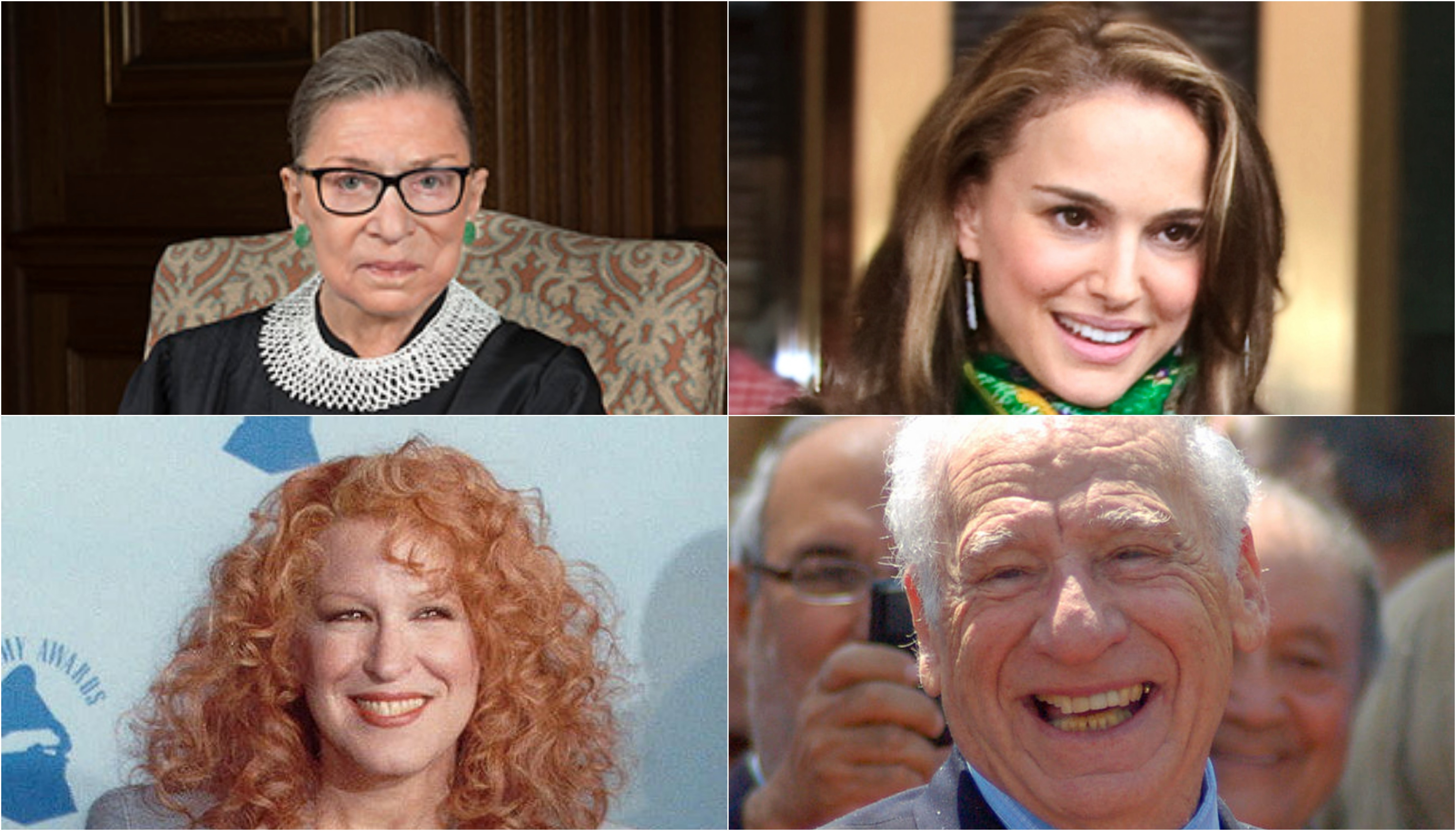 After three rounds with some really close competitions, Round 4 was almost entirely landslides! Andy Samberg, Gal Gadot, and Steven Spielberg all did really well up to this point, but you wouldn't know it from how hard they fell.
The only person who came even close to their opponent and lost this round was Daveed Diggs. Let's raise a glass to the rising star.
And so, our remaining Top 4 are now all the heaviest of hitters: Mel "The Man" Brooks, Natalie "Natch" Portman, Bette "Beat You" Midler, and the Notorious RBG (OK, that last nickname is real).
Who will win? Who will lose? Who's the best at singing the blues (OK, probably Midler, but still)? We need your help to decide.
(For your consideration, after polls we've added some relevant clips of the nominees being great.)
New subscribers to our email list will know who's going to the finals before we announce the results:
[mc4wp_form id="160321″]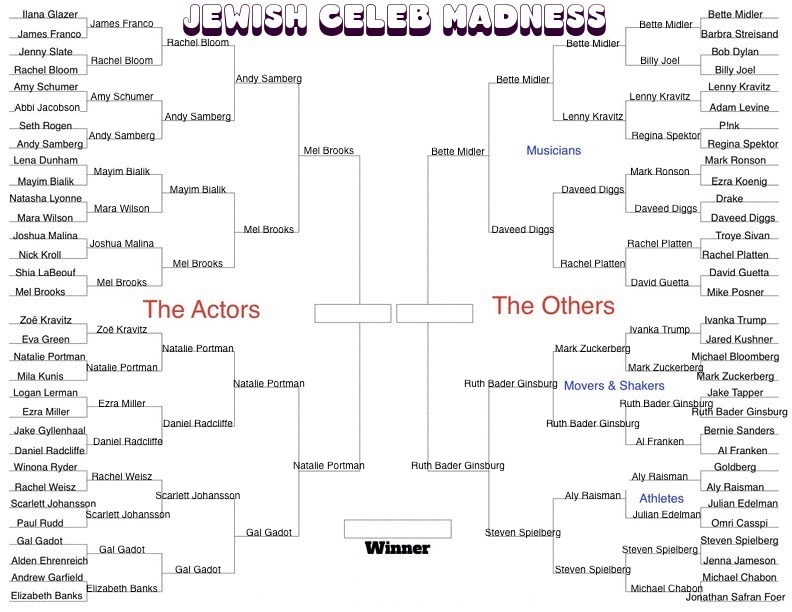 You know the drill by now. Vote, and you have until Sunday, April 2nd, at 10 p.m. And the next day, THE FINALS BEGIN.
YOUR FINAL PICK FROM THE "ACTORS" SIDE:
[yop_poll id="63″]
YOUR FINAL PICK FROM THE "OTHERS" SIDE:
[yop_poll id="64″]
Image via Wikimedia.