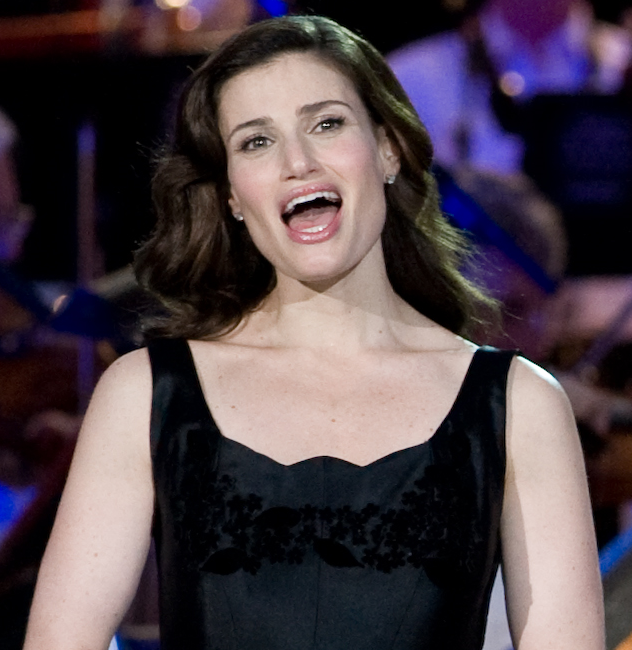 Remember back in 2013, when Idina Menzel and Taye Diggs split up? Remember the despair, the sadness upon hearing them sing together everytime since then that you've listened to the RENT Cast Recording? Well, the time has come to move on, because Idina certainly has. Last week, the Broadway star, recording artist, and Queen of Arendelle announced her engagement to one Aaron Lohr.
Who is Lohr? Well even if you haven't seen him onstage in the likes of See What I Wanna See (Menzel was in that, too), you've likely encountered his work, even if you don't realize it. For example, he was in the latter two films of the Mighty Ducks trilogy, and appeared onscreen in RENT (in which Menzel also starred).
Here's his number in the 2005 film:
Plus, and the man is a bona fide Newsie. He appeared in the 1992 cult film as Mush, a character with limited screen time but more depth in fan fiction, which we do not suggest you actively seek.
And, finally, if none of this impresses you, he was the singing voice of Max in A Goofy Movie.
We can't figure out if, like Menzel, Lohr is Jewish (he may at least be of some Jewish descent). In any case, mazel tov to the happy couple, and to Idina on her brand new album! What a month she's been having!
Image via Wikipedia