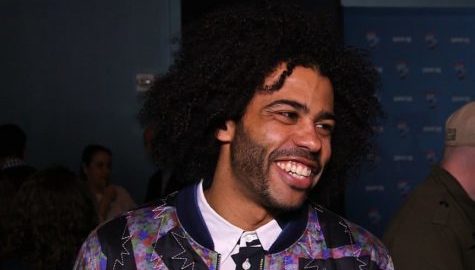 Your boyfriend and mine, Daveed Diggs, was on the Tonight Show last night, and if there's one final push you need to go out and vote today (if you're able), than let this be it.
Diggs communicated to the audience the importance of participating in a Democratic system via freestyle rapping, because his brain is a beautiful rhyme machine.
Was he wearing a weird and amazing jacket? Of course he was. Did he call upon help from Black Thought of the Roots to feature in his performance? You bet.
Diggs talks about the history of suffrage, including contemporary attempts to prevent people of color.
"The right to vote ain't always been given to every citizen/Not until 1920 did it include any women/And not until 1965 if you exhibit melanin," is a highlight of a performance.
Watch for yourself below. Then, get out there and do as Daveed dictates.
Image via Vimeo.