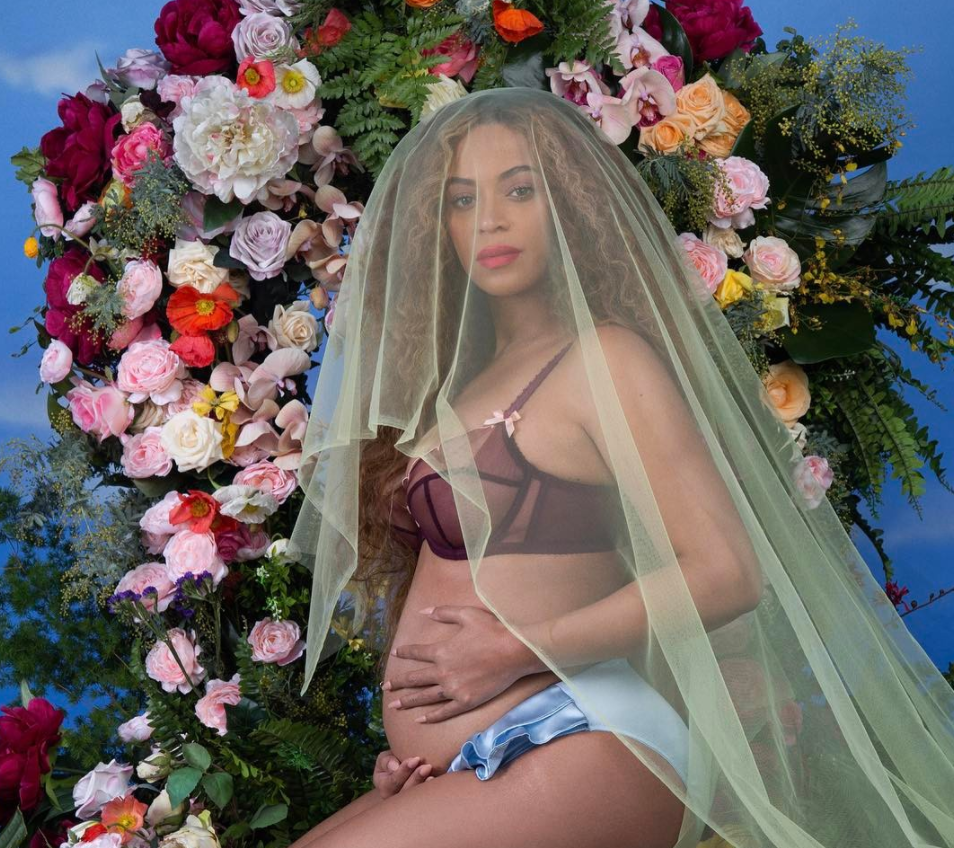 Listen, we all need good news. And that can be rather hard to come by these days, especially if you're, oh, I don't know, a journalist who covers Jewish topics, and for every hopeful story about Jewish-Muslim solidarity you have to read ten about the White House dabbling in softcore Holocaust denial.
It's not that Jewcy hasn't been posting political articles (like this one, and this one, and this one). But we needed a break today.
And, like usual, Beyoncé Giselle Knowles-Carter has perfect timing with an important announcement. The Queen took to Instagram today to let us know that Blue Ivy is about to be a big sister— twice:
We would like to share our love and happiness. We have been blessed two times over. We are incredibly grateful that our family will be growing by two, and we thank you for your well wishes. – The Carters
Blessed, indeed. Just look at that photo. Beatific.
Of course, we already knew that Beyoncé is a matriarch of Biblical proportions, and this clinches it. To quote Genesis 25:23 (we admit somewhat out of context):
"Two nations are in thy womb."
We do hope they get along better than Jacob and Esau, and that Beyoncé has an easier pregnancy than Rivkah did. But Rivkah is a fascinating figure— arguably the most proactive, badass of the Biblical matriarchs. If Bey were to emulate anyone in Genesis, it would be her. After all, both are devoted wives, mothers, women who know their own mind, holders of the record for most Grammy nominations by a female artist, etc.
Anyway, a tip for Jews wishing to congratulate Queen Bey— while few would take offense at being wished "Mazel Tov," the proper response to news that someone is pregnant is "B'Sha'a Tovah." It literally means, "At a good hour." As in, let's not tempt fate by congratulating good fortune preemptively, and may the baby (babies!!) come at the right time.
If this article still isn't Jewish enough for you, we shall now express our feelings via gifs of Jewish actor Winona Ryder from her recent amazing facial expression experience: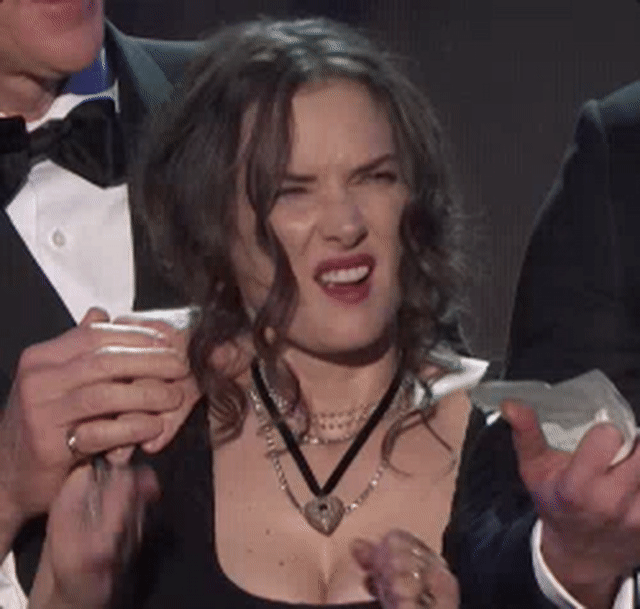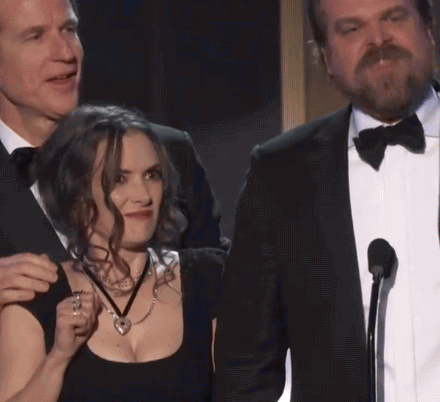 B'Sha'a Tovah, Bey.
Image via Instagram. Gifs via Giphy and Buzzfeed.