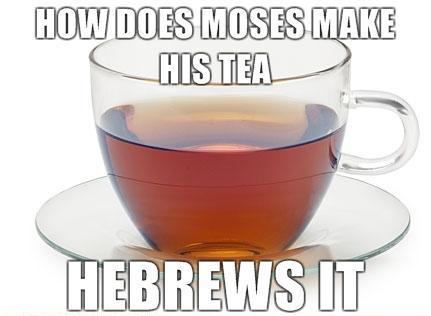 Purim is nearly upon us! And we're willing to go on record; it's the best holiday of the year. Costumes. Condoned drinking (responsibly, guys). Entire gift baskets of treats. A narrative with elements of feminism and a general cause for societal subversion. Basically, it's all the fun of Halloween, plus more, minus the scary bits. And this year's Purim marks a year since Jewcy came back— so we're going to party hard the best way we know how— puns.
That's right, it's a knock-down, drag-out Purim Pun-A-Palooza, where we will be crowning our Purim King/Queen/Gender-Non-Specific Monarch based on who makes the best puns in our competition. (You can't tell from the name of our website how excited we are about this plan?)
We have extra special guest judges: First (alphabetically) is Stephanie Butnick of Tablet Magazine and the Unorthodox Podcast.  Next is Nat Bernstein from the Jewish Book Council. Finally, we have journalist and all-around hijinks-imbued Iris Mansour.
There will be prizes, candy for all, surprises, aggressive shenanigans. If you're interested in competing, email Gabriela@Jewcy.com to sign up. You'll get more details, including being asked to prepare a short pun-laden monologue, but you'll also need to be ready to come up with jokes on the fly. Anyone is welcome— the more the merrier. If you're on the fence, go for it.
We don't want to have to me-guilt-ah you about this. Don't be P(u)rim about it, and it's OK if other people Eh-stare.
Hey, we never said we were the Gender-Non-Specific Purim Monarch. We're just throwing the party.
This event is the day after Purim, but if you're competing, or just want to watch it all go down, you're still encouraged to come in costume— especially pun-based costumes. There may also be a prize for the best one…
The party is in Brooklyn (of course), Monday, March 13th. Doors open at 7, the puns start zinging at 7:30.
Admission is FREE, with a 2-drink minimum.
The venue is Halyards bar, 406 3rd Ave, Brooklyn, New York 11215 (and if you eat non-kosher dairy out, their kitchen serves a mean personal pizza).
If you have any questions at all, please email Gabriela@Jewcy.com.
You can find the event on Facebook here.
Image via Pinterest.