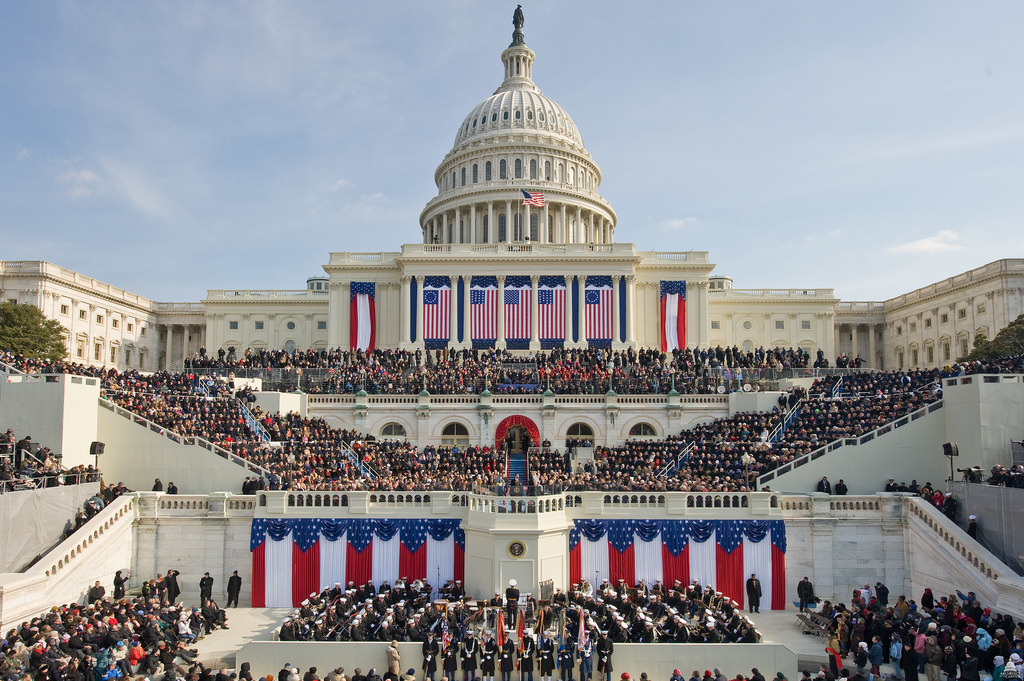 If the thought of tomorrow's inauguration makes you lose your appetite, why not harness that feeling and join in the Jewish-started interfaith fast?
The number of people participating in the fast seems to currently be in the triple digits, according to Rabbi Michael Latz, who first tweeted about the initiative.
"This fast is in preparation for spiritual resistance," Latz told Jewcy via email, "To stand up to an administration that traffics in bigotry and tweets with white supremacists, that degrades women and belittles people with disabilities; an administration that does not honor our nation's moral values nor voters."
A few high-profile Jews have pledged to fast on Friday, beginning at sunrise, from Danya Rutenberg to Ruth Messinger. For example, feminist icon Letty Cottin Pogrebin tweeted that she's in:
I will be fasting along with Rabbi Latz & thousands of people of all faiths and no faiths but the faith in people's power to resist. https://t.co/gmDejuP1Gr

— LettyCPogrebin (@LettyCPogrebin) January 17, 2017
Also on board is Shmuley Yanklowitz, the prominent progressive rabbi. He posted on Facebook:
Please consider joining us in Fasting this Friday on Inauguration Day. In an era where greed, selfishness, & hate have become validated & normalized, we must nourish our souls with Spiritual Resistance for Love & Justice.

For those who fast, I would recommend reading the Yom Kippur haftarah that morning which emphasizes that religion, in general, and fasting, in particular, is only of value if it prioritizes the needs of the most vulnerable in society. Here's a little taste from Isaiah (57:14 – 58:14):

"This is the fast I desire: To break open the shackles of wickedness, And undo the bonds of injustice. To let the oppressed go free; To annul all perversion. It is to share your bread with the hungry, And to take the moaning poor into your home; When you see the naked, to clothe them, And not to ignore your own kin."
Yanklowitz also pointed out that for the traditionally observant, it's best to stop fasting before Shabbat. But it won't be only Jews fasting; Christian and Muslim clergy and activists have also voiced their support.
"Fasting has been done in spiritual communities and religious traditions for centuries—as a way to purify our hearts and souls, to help us prepare to do significant work," said Rabbi Latz, "Given that the President-Elect's agenda runs counter to what most people of faith in America believe, a fast on Inauguration Day is a powerful response and way to prepare ourselves."
Of course, one could argue that the new administration poses the risk of enough suffering that we don't need to hurt ourselves more. If you need to spend Inauguration Day in a sugar coma watching Netflix, you do you. Whatever energizes you for the long fight ahead.
Image via Flickr.