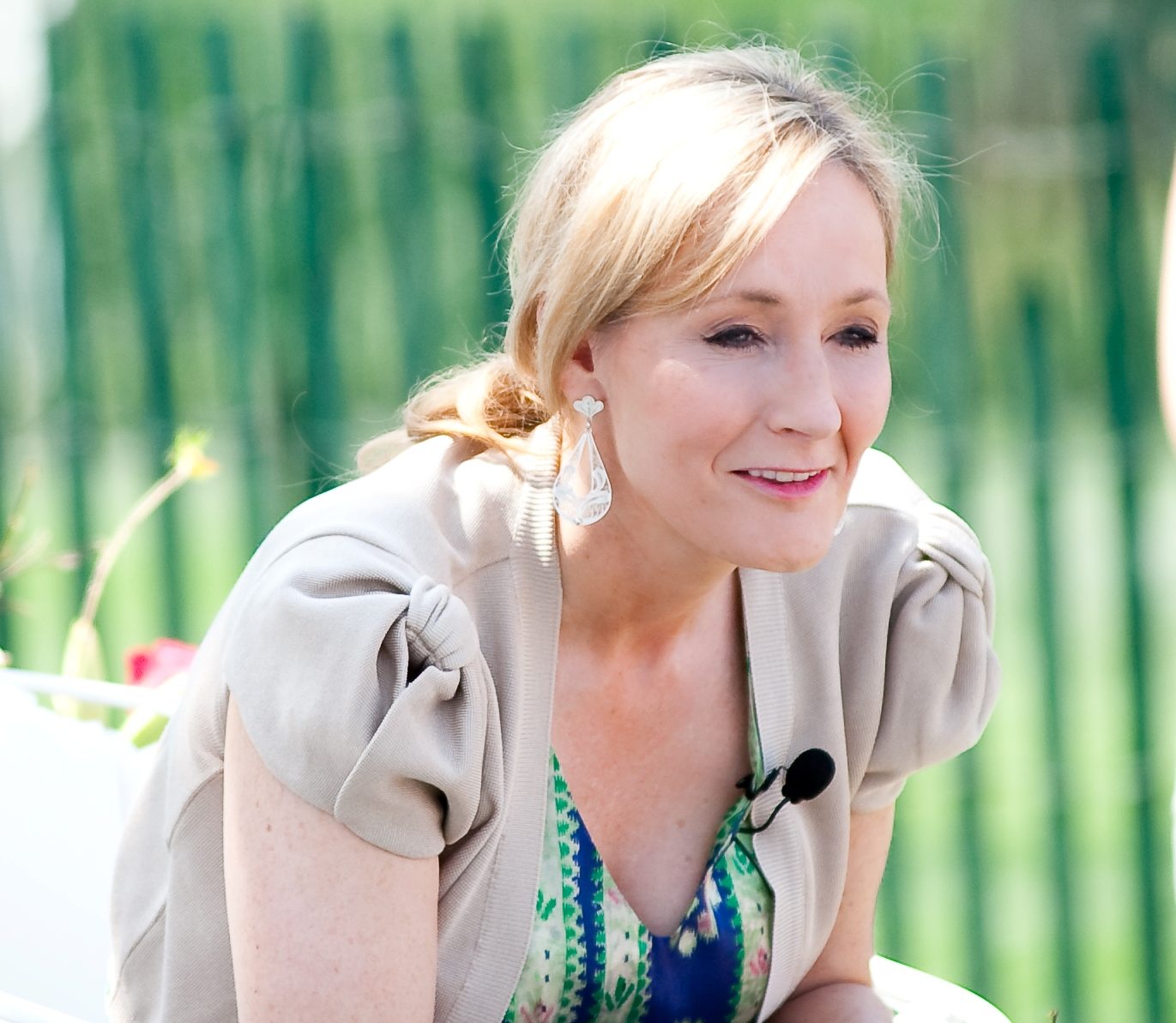 Earlier today, a regular occurrence ran its course—JK Rowling saw a tweet that upset her, and so took to Twitter to retort. Fans have learned to hold their breath whenever she says something, because she has not been without controversy.
But this time the cause was just— the tweet that set her off insisted that Jews, as a religion, could not be the victim of racism, so Rowling spoke out to decry anti-Semitism.
Most UK Jews in my timeline are currently having to field this kind of crap, so perhaps some of us non-Jews should start shouldering the burden. Antisemites thinks this is a clever argument, so tell us, do: were atheist Jews exempted from wearing the yellow star? #antisemitism pic.twitter.com/H5xLLXTdQO

— J.K. Rowling (@jk_rowling) April 18, 2018
(The context of the original argument was a response to British-Jewish comedian David Baddiel, who reported a racist incident he experienced.)
Rowling also shared a "test" for anti-Semitism (including questions like, "Do you accept that millions of Jews perished in the Holocaust?"), and shot down arguments that since Arabs are Semitic, anti-Semitism applies to them as well. (Did she explain this is a sensitive way that the phrase was literally coined by anti-Semites to explain that they hated Jews? No, but partial credit for explaining the gist, JK.)
Of course, some Jews on Twitter gently pointed out (not for the first time) that Rowling herself may be guilty of subconsciously perpetuating anti-Semitic stereotypes. The hook-nosed, money-loving goblins of her books are certainly… familiar.
In any case, today, Rowling wins the day. And finally, a mazel tov "Nice Jewish Fangirls" podcast co-host Michal Schick, who Rowling tweeted out during the course of the conversation. You finally made it, girl.
Soon enough, Rowling moved on, as she does, and switched to pictures of Harry Potter pet cosplays and Kanye's triumphant Twitter return, and her constant vigilance over the Internet continues.