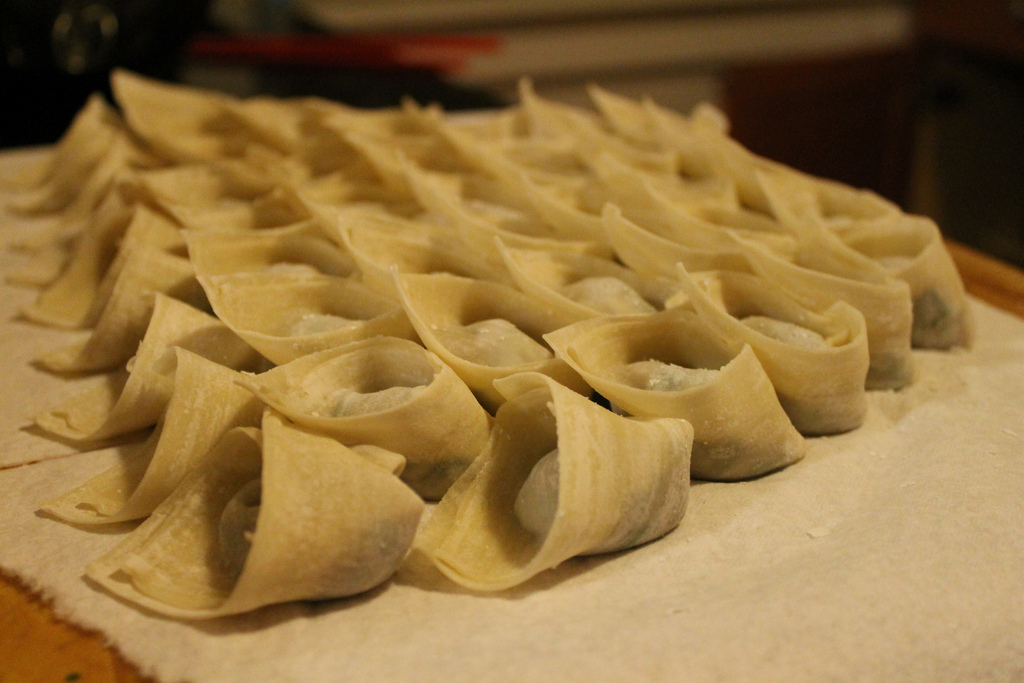 Listen, we all know that the #1 rule of Jewish Christmas is to eat Chinese food. And, of course, this year, the first night of Chanukah falls on Christmas Eve. So how can you celebrate Chanukah and celebrate not celebrating Christmas at the same time?
Enter, the wanton-ikah. OK, so it's a wonton recipe, but my friend Reuben Berman always makes them this time of year. The Berman family has the terrifying tradition that literally every Chanukah dinner (count 'em, that's eight nights in a row) must featured a fried food.
"Latkes get pretty boring after having them twice," Reuben says. And, so, here is his alternative fried dish that is perfect if you want to indulge in Chinese-food-goodness:
Ingredients:
Chopped meat (about a tablespoon per wrapper)
Tablespoon of cornstarch per pound of chopped meat
At least 1 clove of garlic
Finely chopped .5 inch piece of ginger
Finely chopped Tablespoon of soy sauce
Wonton wrappers
Directions:
Mix together ingredients, and then place a walnut-sized scoop of meat on a wrapper, fold the wrapper, and cook in oil until done.
See, easy? If you keep kosher, you can't enjoy with sour cream, but if you want to keep in the spirit of latkes, you can serve with a little applesauce.
Good luck consuming all that fried food!  There's more where that came from!
Image by Connie Ma via Flickr