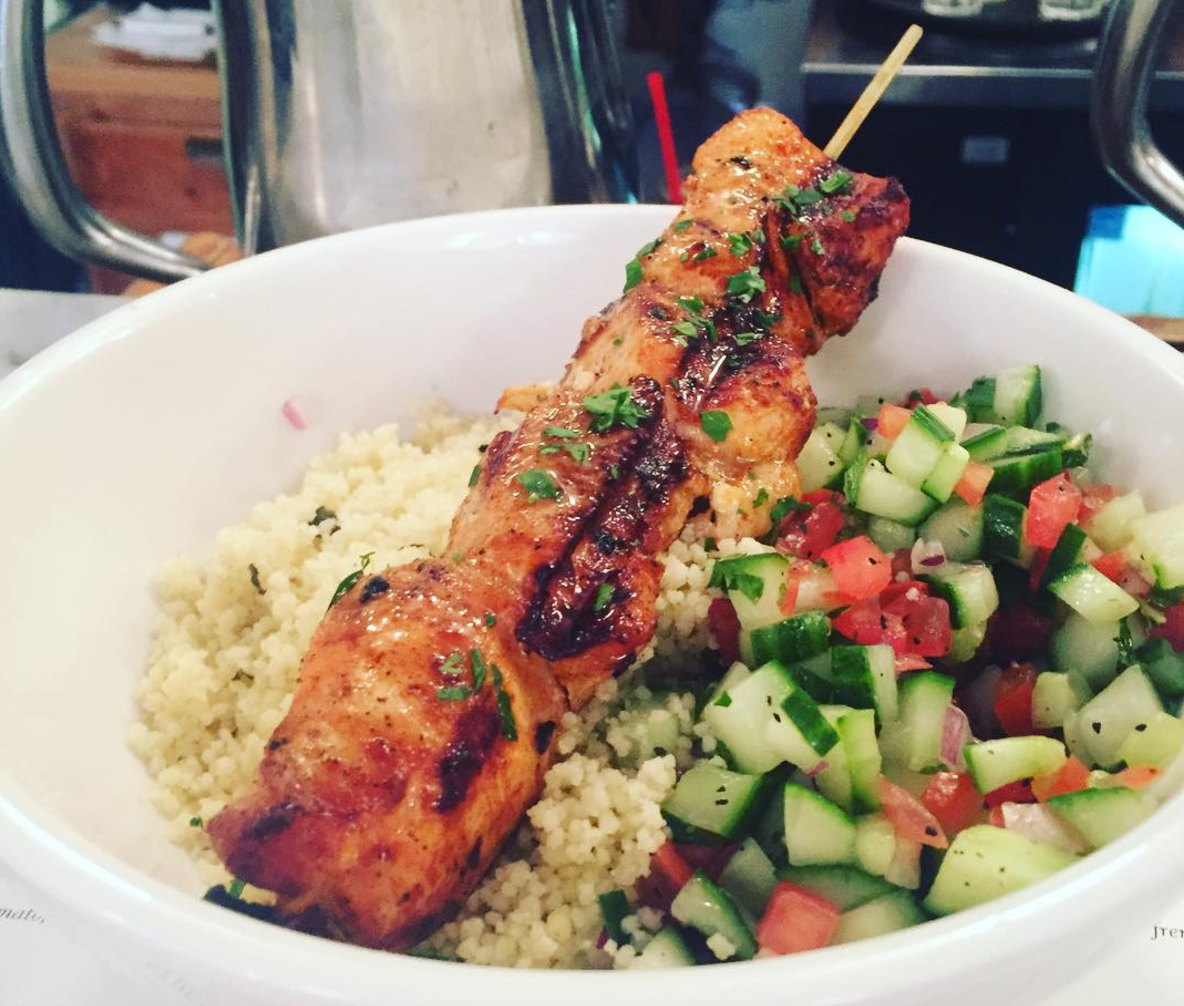 I moved to New York a bit over six years ago. My aunt and uncle live here, but they aren't Jewish, so I was left without anyone with whom I could spend the High Holy Days. When I was in college, I would go to the Hillel meals, but since that only covered one meal, I started organizing meals at restaurants for my friends and I to try. I have been to a bunch, but I always go back to my old standby Jack's Wife Freda. But while that might be my favorite, New York City is full of great Jewish restaurants to have your festive meals. For this list, I have avoided the expected choices like Katz's and 2nd Avenue Deli. This is all about that new Jew Food.
Jack's Wife Freda–  224 Lafayette Street or 50 Carmine Street
Jack's Wife Freda is the perfect place to go for a hip (not kosher) Rosh Hashanah meal — or let's be honest: any meal. They do a festive menu for both the first and second nights of Rosh Hashanah, with apples and honey on the table along with some challah. It's hyper instagrammable so I highly recommend making a reservation. And if you would like to see me, I will be there on night two.
Mile End Delicatessen- 53 Bond Street
If you are looking for a Montreal-style Deli then you have come to the right place. I usually go there for their poutine, but they are offering a pretty amazing prix fixe for Rosh Hashanah. For seventy-five dollars (thirty-five for kids under 12) you get a lovely seven course meal that includes a shaved apple salad that sounds divine. And what New Year would be complete without brisket! They will be serving this menu for both the first and second nights of Rosh Hashanah.
Russ and Daughters Cafe–  127 Orchard Street
I am obsessed with Russ and Daughters! Their babka french toast is, as my mom would say, the bomb dot squad and I would highly recommend getting it for dessert. If you can't make it in for a festive meal, they are still taking catering orders, so you can bring some Russ and Daughters home with you! For Rosh Hashanah they will be offering a special of gravlax with apples and honey served on rye bread.  
Shalom Japan- 310 South Fourth Street, Williamsburg
Shalom Japan is the perfect spot for the festive meal if you are feeling something more off the beaten path but still amazing. Their tagline is "Authentically inauthentic Jewish and Japanese food in South Williamsburg from chefs Aaron Israel and Sawako Okochi." I spoke to co-owner Aaron Israel early this week, and he told me about some very exciting specials. For example: They will be serving bass cheek with mushrooms. To fulfill the apples and honey requirement of the meal, they will be serving roasted honey and garlic duck breast surrounded by apples and Brussels sprouts.
L'Shana Tova! Good luck getting a reservation to get your Rosh Hashanah nosh on.
Image of Jack's Wife Freda dish via Instagram.