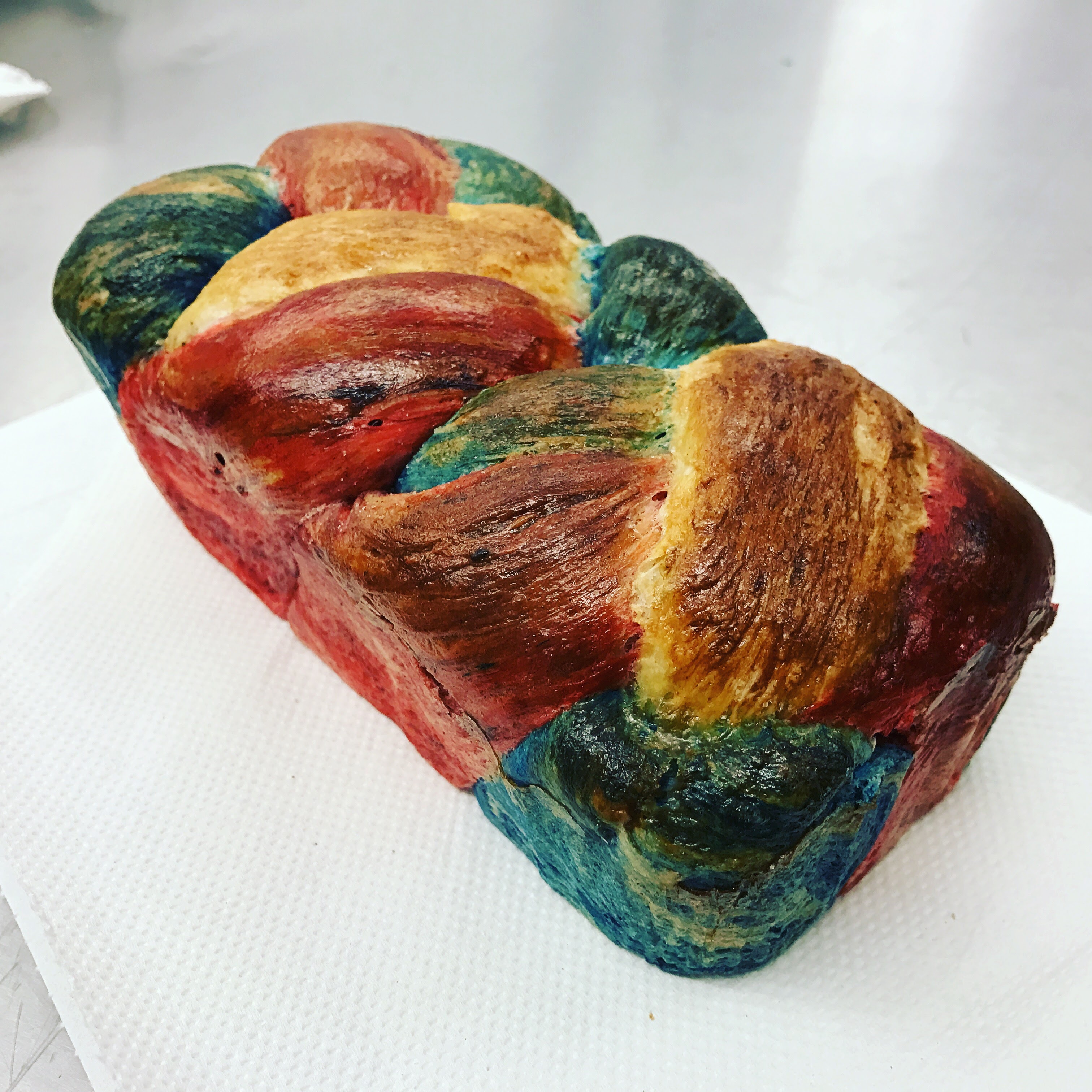 Here's how to make some amazing #trans challah (as well as non-binary, intersex, and rainbow) this #PRIDE month, and any month.
1. Start with your favorite challah recipe, but the interwebs have countless recipes suit any dietary need like whole grain, vegan, or gluten freedom. There's a challah out there for everyone, the way there's a gender identity for everyone, even if it isn't one you've ever encountered before.
2. For bold and solid rainbow colors, split your dough up while mixing into separate bowls and add food coloring into each mixture. For lighter, softer, marbled colors, which works great specifically for the trans flag, mix the dough fully. Only add in a drop or two of color at a time and keep kneading it, until the color appears consistently throughout. It's kind of like hormone replacement therapy; a little goes a long way. Add drops of red and purple to make pink, and use blue very sparingly to keep it light.
Note to divide your challah up in the correct proportions: Trans flags have five stripes, so the one bowl that stays white should have half as much dough as the other two that will get pink and blue. For the pride rainbow, six equal portions can be used.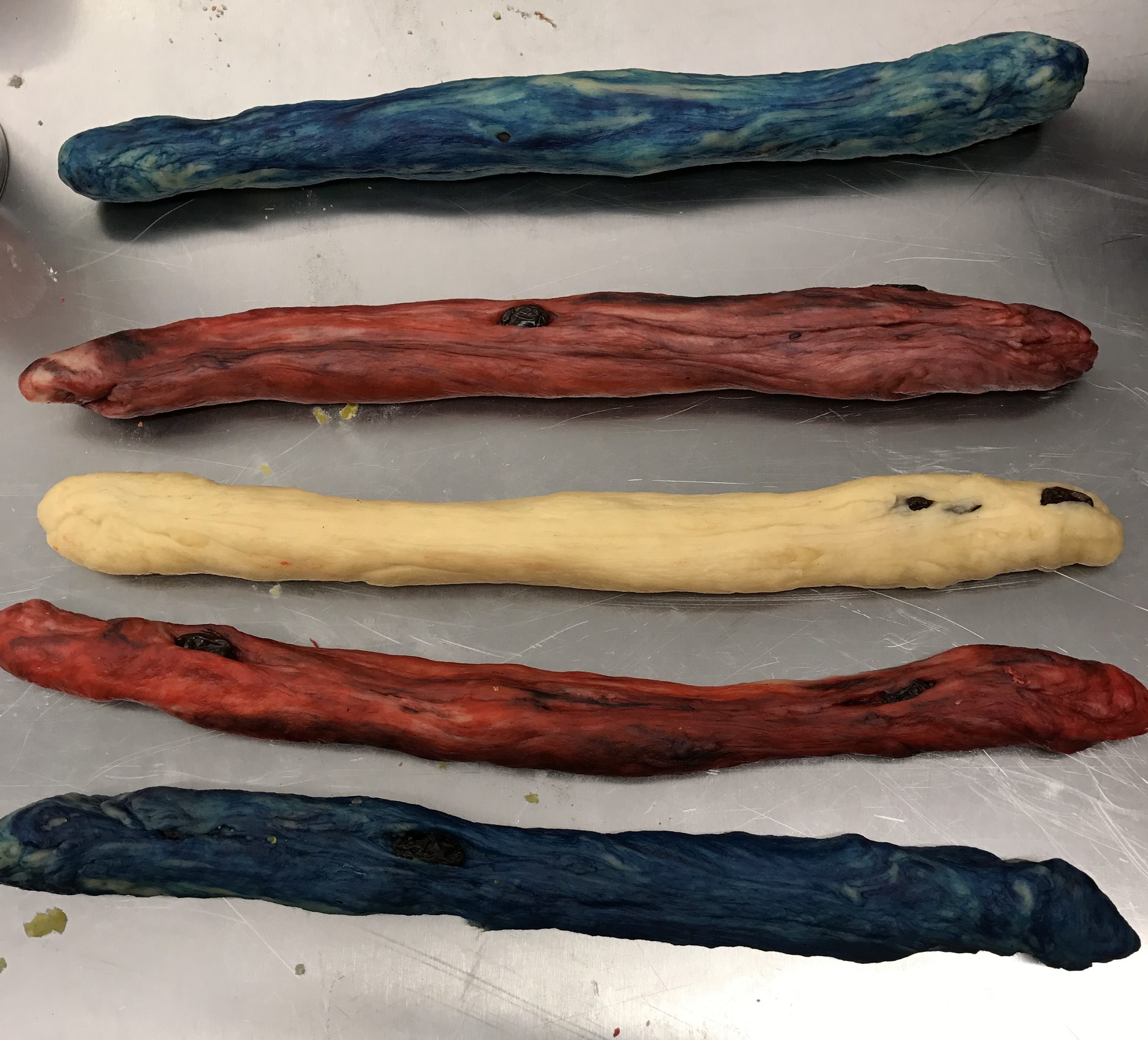 3a. (For sweet Challah) Transgender challah, like the people it represents, should be extra sweet on the inside, under that crispy shell the world gives us. As you form your strands to braid, roll in dried cranberries, raisins, or why not both? Add as many as you like to each strand until the rolls are smooth again. They should be secure within the dough strands, not clinging to the outside. Make a dusting of cinnamon sugar along the table, and roll your strands in that next.
3b. You can also make a savory transgender challah swapping out the cinnamon-sugar and raisins for garlic powder, sesame seeds, and lots of onion flakes. Pride, like challah, is best when it embraces all of our senses and tastes. It is Jewish tradition to place two challahs on every Shabbat table, to commemorate the extra portions God sustained us with over the sabbath, so one you can make one the main course and another for dessert.
4. Braiding of any 5 stranded challah requires a little thinking, as compared to a three or six strand, but the basic pattern is three strands over then two back and repeat. If you make a mistake, it will still look and taste awesome. When you are done, fold each of the ends under and place it either onto a flat plan or a bread-loaf tray.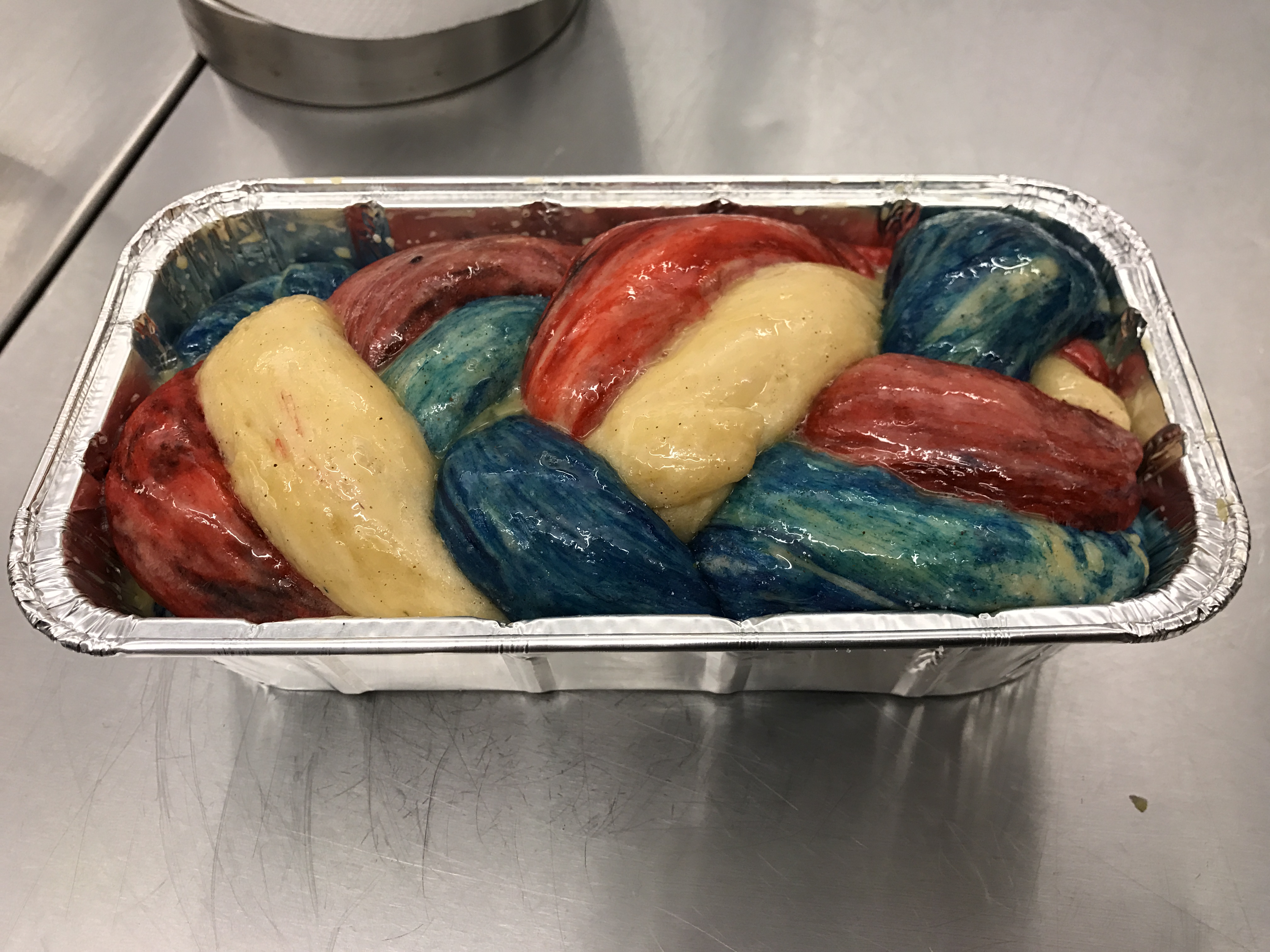 5. A special part of consecrating kosher challah is to set aside a small piece of dough from each batch to burn. For transgender challah, and any pride challah, we intentionally take from both the uncolored and colored dough, to remind us that the queer community both visibly and remaining in closets.
6. (It's part of the recipe, so you have to do it!) Share with friends and family, celebrating whomever they love and however they identify! Spread the light of Shabbat unto our world by affirming that as Jews, queers, and allies, that asserting our own and ensuring others' freedom of expression, is the greatest expression of freedom there is. Shabbat Shalom!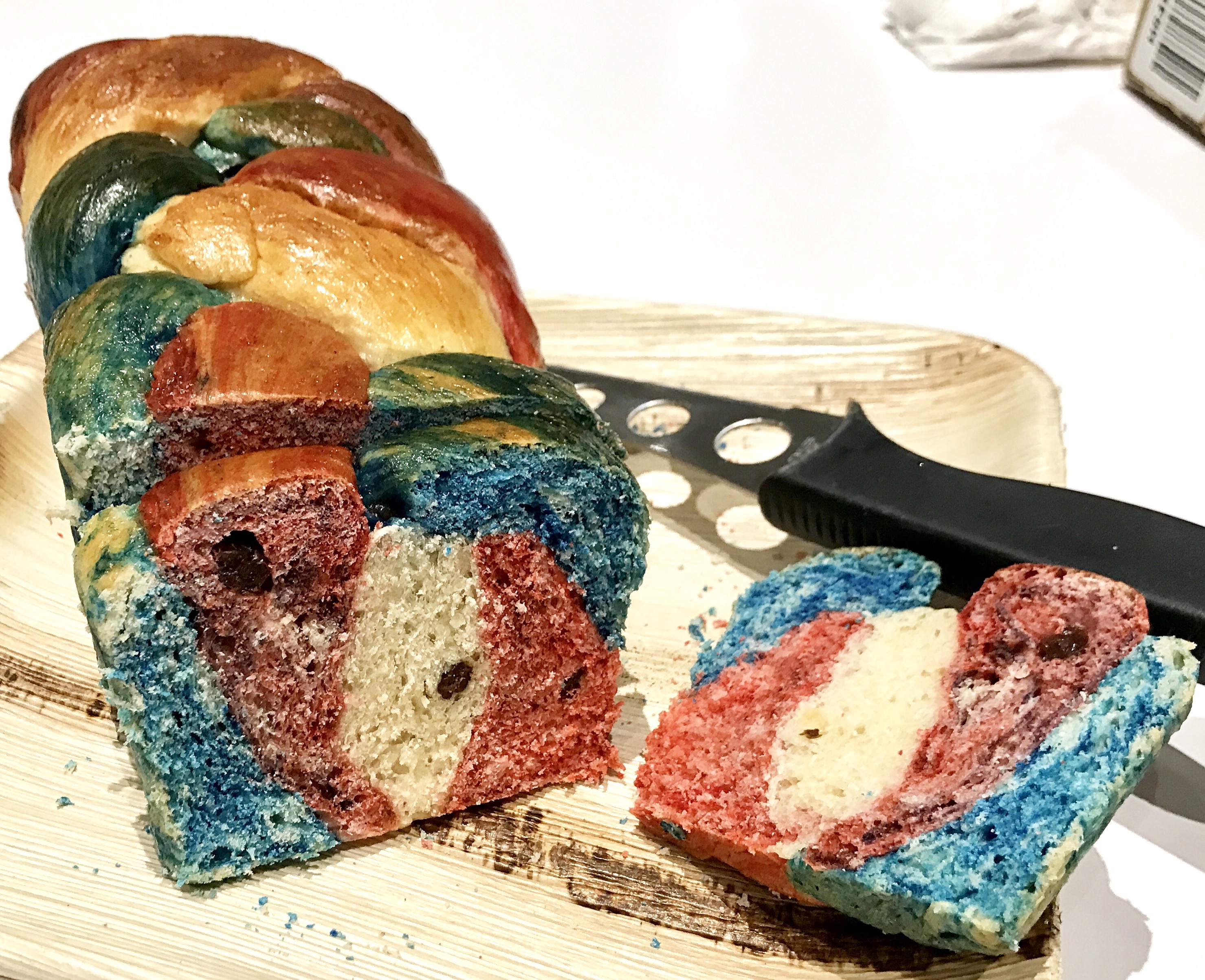 Photos courtesy of the author.