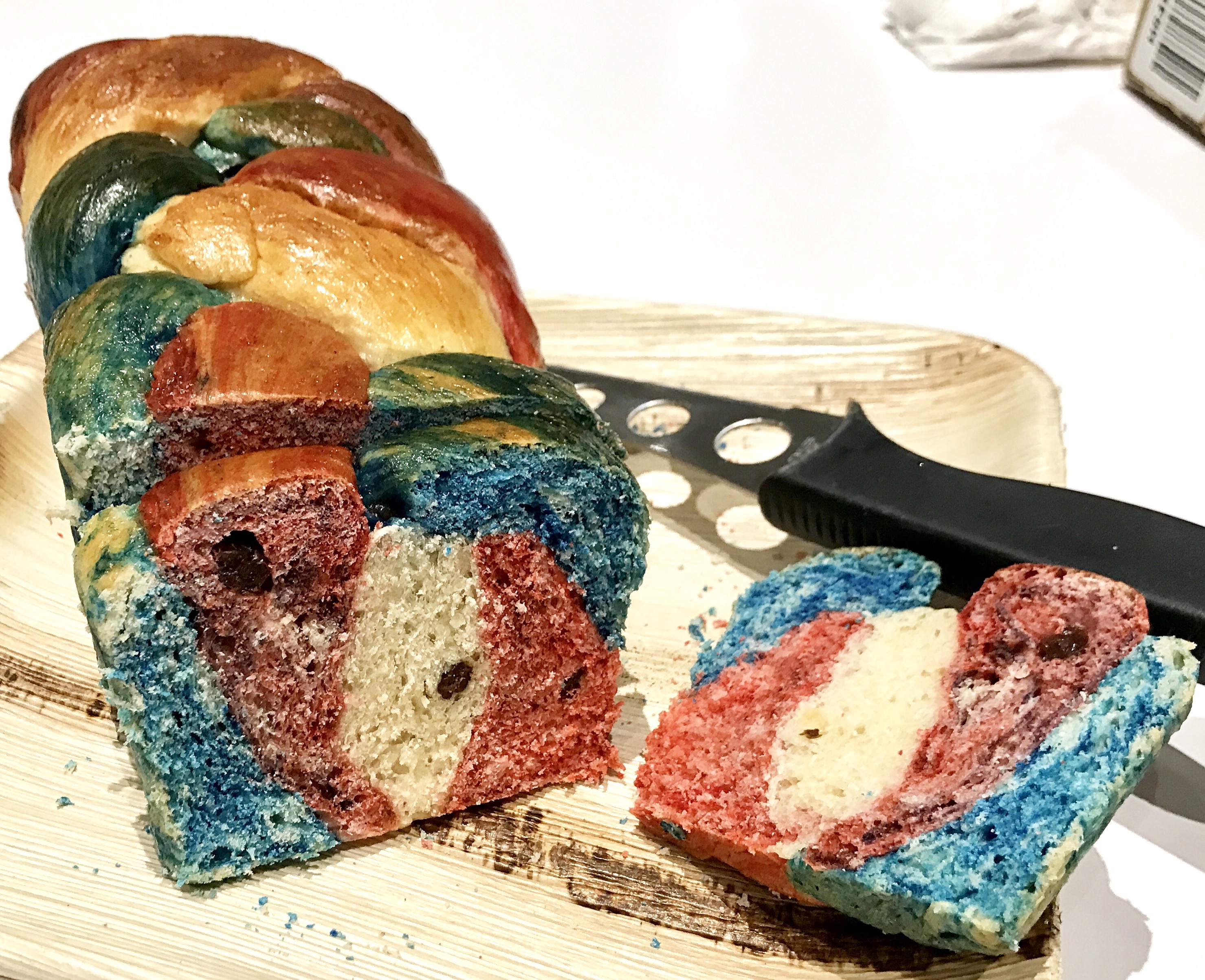 Happy Pride Month! Would you like to push your subversive queer agenda whilst enjoying traditional Jewish foods? Here are a few rainbow colored suggestions, but of course we didn't include rainbow bagels because those are an abomination!
Rainbow challah is not an abomination (experiments tend to come from within the Jewish community, and not mess with the core concept), and is an increasingly popular Jewish treat, either for pride or not. But do you have any idea how many different pride flags there are? A whole lot, and you can try to make an appropriate challah for any of them. We recently published some pretty detailed instructions on how to make a challah resembling the trans pride flag, for example. And what about flags that have specific shapes or symbols? Consider our instructions on how to make poppy seed stencils (and tweet us your photos, of course!).
Rainbow cookies/cake (same food, different names) is not actually clear in its origins; it seems to be about as Jewish as it is Italian (though of course you can be both), a product of the overlapping immigrant communities in America. Regardless, it's a kiddush staple, and the perfect treat to pass around as you discuss intersectionality in the Jewish community and how it can be more accommodating to queer folks.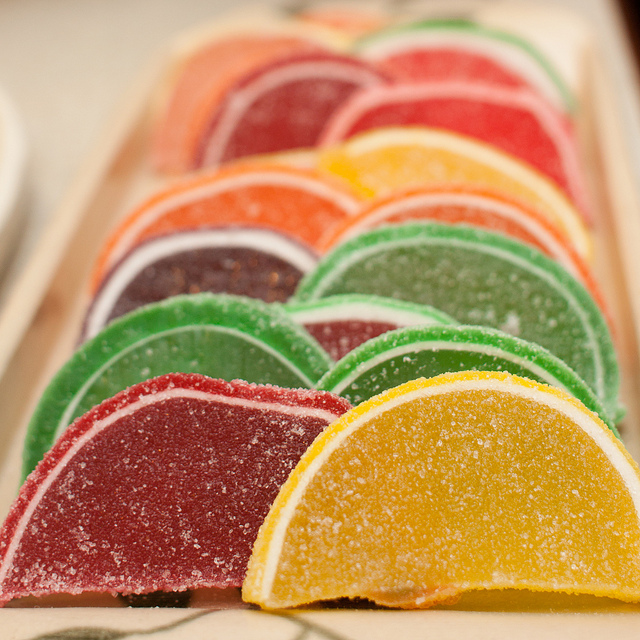 Fruit slices may be a Passover treat, but there's no reason you can't eat them in June. Besides, you can be political all year, noshing on this dessert at your next seder as you politely explain that the orange on the seder plate actually originally referred to lesbians and gay men specifically, and not women as a whole.
Heck, it's not rainbow, but eat an orange. Let's reclaim it.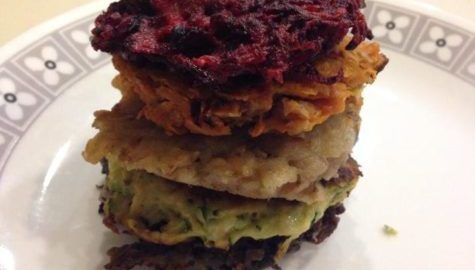 Rainbow latkes are another holiday dish good year round— and we have the recipe! Chew on the nuanced historical implications of eating these— a queer meaning juxtaposed with the a fun aesthetic twist on a traditional Chanukah food. But said food only dates back a few hundred years since potatoes are a New World food that through colonization became the central to many Ashkenazi communities' diets— the original latke was actually fried cheese, and Italian.
Plus, Chanukah is a complicated celebration to begin with since it's originally a military holiday for an arguably just rebellion that ultimately established a corrupt theocratic monarchy, only to have religious authorities later superimpose an ahistorical theology on it. Then, of course, ultimately to the whole thing was converted into a commercialized Christmas stand-in for American Jews, with all the various problematic aspects of capitalism coming into play.
That's all a very queer thing to think about.
Finally, a shout out to my Facebook friends, who had some amazing responses to my question of what a "Jewish queer food" is, providing this bonus list:
"Ladies, just put two bagels on the same plate for a yonic delight. Make them Everything bagels to be sure you have pansexual representation."
"Bacon wrapped shrimp because the best part of being queer is breaking taboos."
"Kosher wine makes great sangria, which is pretty gay."
"I feel like anything out of The Alice B. Toklas Cook Book would do."
"Vodka. Just vodka."
Challah photo by Hannah Simpson. Rainbow cake photo via Wikimedia. Fruit slices photo by Tim Sackton, via Flickr.