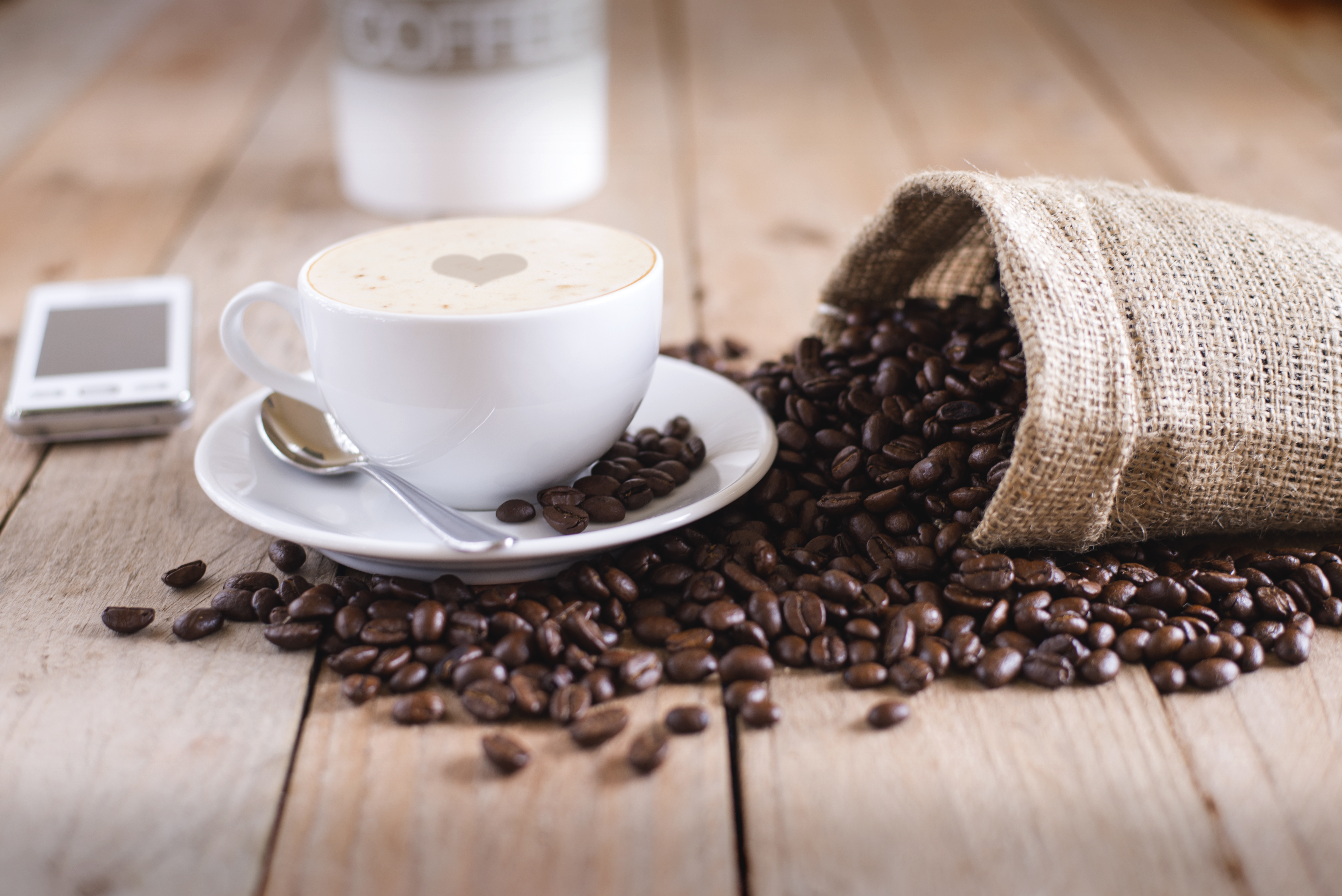 For those who are already on the bean, the morning coffee ritual is one of the most important parts of the day. If done right, you're set up for success. But if there is a kink in the routine, I shudder to think about the headaches and struggles most definitely to follow. One of the most common threats to our routine is international travel—the thrilling adventure of being in a new place often comes at the risk of our particular coffee preferences being accommodated how we need them to be.
Tablet has a great list of some of Israel's best cafes. But in case of a caffeine emergency, feel free to break this glass for where to get a familiar-feeling cup of joe as your top priority. Rather than bringing your own beans, grinder, and pour-over, use the below list to find some of the best places to get American style coffee in Israel. 
Advanced warning to coffee-holics: Do not expect a cup of coffee to be any larger than 8 oz. Coffee in Israel, even if third wave, is meant to be enjoyed fresh. If you need so much coffee to start your day, I suggest many smaller cups… and consultation with a medical professional. Soy milk is available most everywhere in Israel. Cafe hafukh is Hebrew for cappuccino and latte is often translated as cafe hafukh gadol bli ketzef (literally "large cappuccino without foam").
In Tel Aviv, your morning should start with Israel's leader in small batch coffee, Cafelix. Frequented by Israelis, Anglos, and European coffee lovers alike, the baristas here tend to each coffee with the care you expect of your dentist. If you find yourself by Rothschild and Independence Hall, walk five minutes to Coffee Shop 51, a neighborhood gem who finds inspiration for their coffee blends from the Beatles.
If you find yourself near Dizengoff, and given that you are in Tel Aviv, you probably will, your coffee cravings will be thrilled with Nahat, a self-described "coffee saloon." This modern cafe is known for making "perfect" cups of coffee, which is probably how they came to host the upcoming Tel Aviv Barista Jam, a latte art competition and coffee appreciation evening.  Another important coffee shop is Mae, which has been selling coffee in Tel Aviv since 1941. They have an outpost across the street from Rabin Square.
But what should you do in Tel Aviv if you just need simple American-friendly coffee? Aside from flying in Starbucks (nearest location: Amman, Jordan) everyday, look to the local chains. With five branches in popular Tel Aviv tourist areas, Loveat could be your organic solution to this problem. They serve multiple types of filter coffee, offer cold brew in a bottle, and are consistently good. Especially if you are into cold brew (≠ ice coffee), this should be your go-to. If all you are looking for is an espresso drink, you won the jackpot. Most every cafe, bakery, and restaurant in Israel can pull a good espresso shot.
Espresso caution: Coffix and Coffiz are two Israeli chains selling coffee for 5 shekels/cup. Though it is cheap, it will not taste like your daily Dunkin'… then again, it is only $1.50, so you decide what you need.
Jerusalem has come to the realization that that there is more to coffee than botz and espresso. Botz, the Israeli slang for Cowboy Coffee, is what this list is helping you avoid. The Holy City is full of cafes and bakeries, especially in the downtown neighborhoods, where getting a simple cappuccino or americano is unavoidably easy. Cafelix, Israel's leader in small batch coffee, has a location in Mahane Yehudah's covered shuk that holds true to their exceptional quality. It also offers a great bar to people watch/take a break from the market.
If you are in the Old City and happen to be near the Church of the Holy Sepulchre, you will find a delightful respite in the Austrian Hospice, whose apple strudel and sachertorte go exceptionally well with their filter coffee, amazing views of the Old City, and strong wifi.
Another important American coffee haven in Jerusalem is Tachanat HaCafe (lit. "The Coffee Mill," but sounds like "station for the coffee"), a small roasting house on Emek Refaim that has great filter coffee.
Good coffee in Israel is not unique to Tel Aviv and Jerusalem. If you are in the Negev and feeling unsatisfied with the Ethiopian and Bedouin styles of coffee, check out Cafe Lola in Beersheva.
If you find yourself on a tour in Sderot, go to the Sderot Teen Cafe and talk to a worker about their life and experience; the coffee will be fine, but the experience priceless.
If you are in Haifa, you will be comforted at AVA cafe, a downtown coffeehouse with a large selection of fresh-roasted beans, and at Cafe Hapina on the very hip Massada street.
Wherever you get your caffeine drip, toast to safe, happy, and healthy travels. L'Chaim!
Image via Pexels