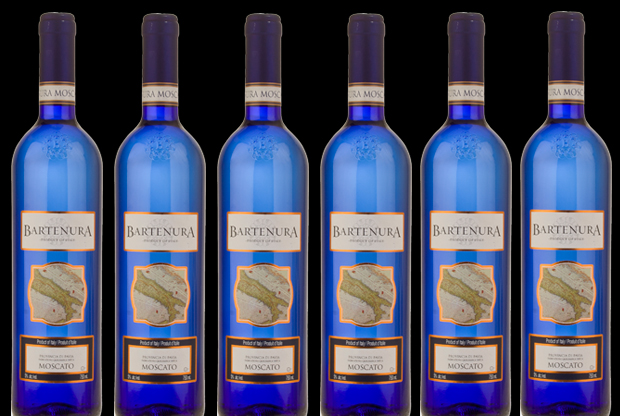 Do you enjoy simultaneous piety, drunkenness and thrift? I am a connoisseur of cheap kosher vines and I'm here to guide you with options for any occasion. Here's a list of certified kosher wines that'll whet the whistle of any Jew, God-fearing or otherwise. Priced $18 and below. (Maybe leave the bottle open for a couple hours first.)
Official drink of the Jewish American Princess:
Bartenura Moscato D'Asti
This is the "blue bottle" and it trumps all other kosher wines. Asti is the white male privilege of kosher wines – it's the default option. All other Moscatos are fine, really; some may even be sweeter or bubblier. Some may be name-checked by rappers. Nonetheless, all the others bow before Bartneura.
For your coworker's Shabbos table:
Teperberg Vision Merlot
Make it look like you spent more than you did.
For getting a new job:
Tabor 562 Brut
Popping corks and taking names – after hours, of course.
For leaving an old job:
Chateneuf Semi Dry White Bordeaux
Paint a smile on your face and give 'em a gracious wave. Then put all the memories in your rearview mirror.
For the random family you're sleeping by who you've never met before:
Chen(in) Chenin Blanc
When you don't know which personality to go for.
For your religious cousins:
Alfasi Merlot
Let's be honest, they for sure have a wine favorite specific to their family. If you ask the dad, he'll say you can't afford his and the mom will say Moscato. So go basic with Merlot.
For your 21st birthday party:
Rashi Joyvin Red
If it's your first time getting white girl wasted, be kind to your palate (if nothing else) with the sweetest option in the smoothest bottle.
For your 25th birthday party:
Tishbi Vineyards Sauvignon Blanc
By now you can handle the real stuff. Wine's not weird, it's useful! So put it to good use.
For your 30th birthday party:
Tabor Mt. Tabor Chardonnay
We're getting classy now. Did you know some people believe that the etymology of "Chardonnay" is Hebrew for "gate of God"? There, now you have a conversation starter as well.
For your birthday party the year you start lying about your age:
Ben Ami Cabernet Sauvignon
Cabs are the quickest way to get the job done and this red does just that.
For your engagement party:
Binyamina Shiraz
The fruitiest and the nicest on the purest day.
For your best friend's engagement party:
Barkan Pinot Noir
You're feeling dark and mysterious and also maybe a little territorial. The Pinot Noir is as finicky as you are when someone touches the tiered dessert platter you spent twenty minutes setting up.
For your younger sister's engagement party:
Jeunesse Cabernet Sauvignon
You're gonna be getting a lot of sympathy from everyone else, so best get that out of your system first. Indulge in some self-loathing with a purpose.
For coming out to your bubby:
Who are you kidding? That takes a whole bottle of Chivas Regal.
Image via Tablet Magazine