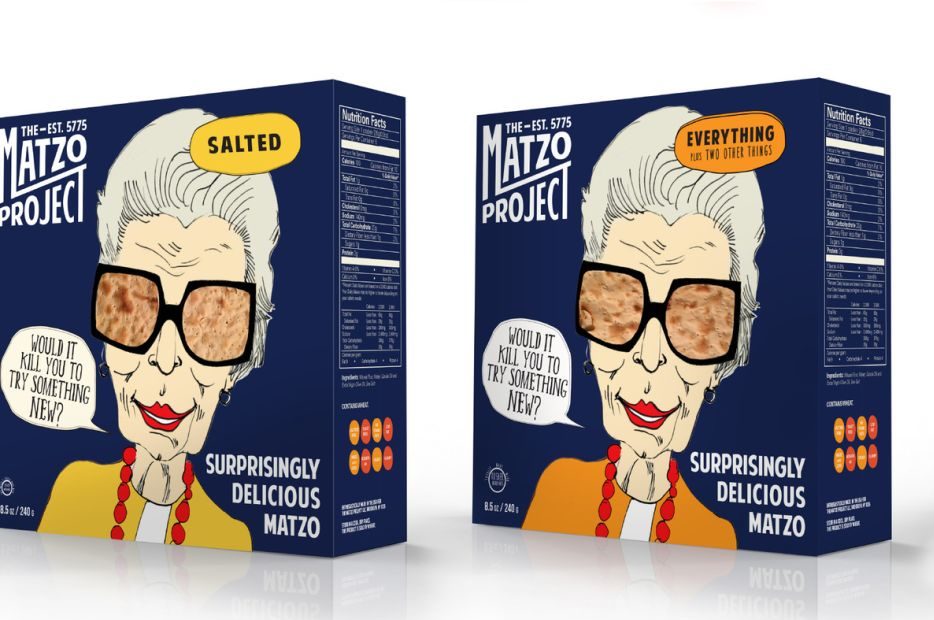 As Passover nears (quicker than you think), you may already be dreading matzo. But be not afraid; the holiday cracker doesn't have to taste like cardboard. Ashley Albert and Kevin Rodriguez of The Matzo Project are so determined to reclaim the stuff that they've created an entire food line dedicated to turning matzo into a year-round snack (in fact, their products are kosher, but deliberately not kosher-for-Passover).
From "Cinnamon Bun Matzo Buttercrunch" ice cream, to cinnamon sugar matzo chips— any style of nosh you need, they got you.
But they need your help in deciding just what to schmear on their flat matzot this Passover season: The Matzo Project and Jewcy are teaming up for the #MatzoDipChallenge, a contest to concoct the perfect dip for their unusual matzot (Passover is all about dipping, after all).
Here's what you can do:
The classic flats come in two flavors: "Salted" and "Everything Plus Two Other Things." Pick one (or both), and submit your recipe/s for a dip that you think will go best with your flavor of choice. If you think you need more inspiration, think sea salt for Salted, and Everything is like the same sort of bagel, with a smidgen of paprika and chili.
Don't be afraid to get weird with your submissions— want to do that marshmallow fluff/cream cheese blend? Go for it.
If you want to pick up a box to help get your creative juices flowing, they aren't hard to come by.
The finalists will all receive a free box of Matzo Project matzo, and the Matzo Project and Jewcy team will bring the recipes to life (on video for posterity) and pick a grand prize winner (the grand prize is honor, but also a bag full of swag).  We'll also be releasing a virtual recipe book of our top picks!
To enter, email gabriela@jewcy.com with the subject "Matzo Dip Challenge." In the body of the email include your name, number, flavor choice, recipe, and anything else you'd like us to know.
The contest ends Wednesday, March 29th, at 5 p.m.
And of course, feel free to tweet (#MatzoDipChallenge) at either Jewcy or The Matzo Project with thoughts or kvetches.
Happy dipping!
Image courtesy of The Matzo Project