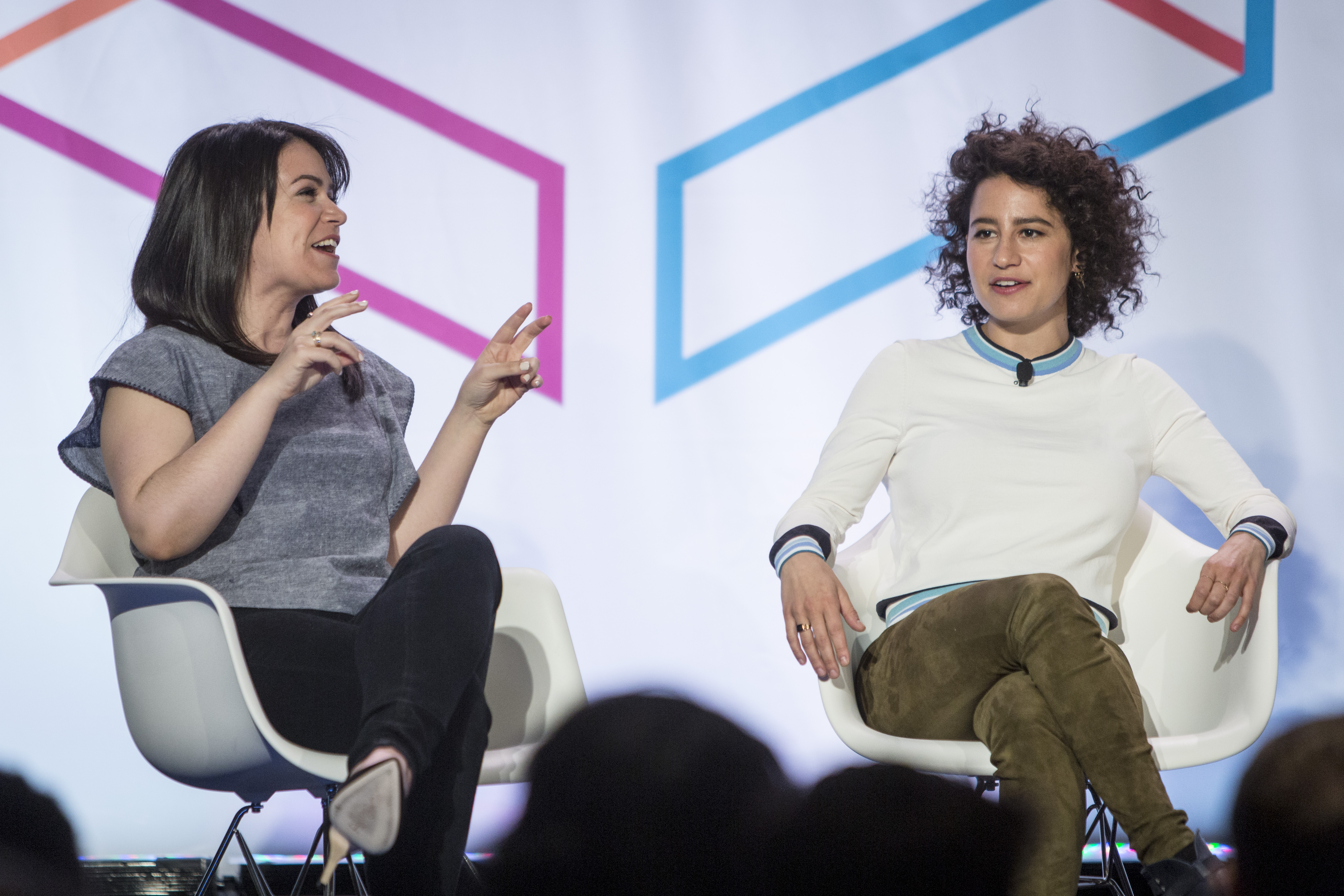 We already know that Abbi Jacobson and Ilana Glazer are soulmates, and now, they're officially family.
We know this amazing news thanks to Twice Removed, a podcast by A.J. Jacobs (also Jewish, because of course). The podcast premise is that Jacobs takes a different celebrity each episode and, as he interviews them, explores their genealogy. Then, he presents his guest with someone unexpected he's found on their extended family tree— like when Dan Savage turned out to be related to the drag queen who set him up with his husband.
This episode's guest was Abbi Jacobson, and after an episode diving into her genealogy, her "mystery relative" is brought in. Spoiler, it's her comedy partner Ilana Glazer.
"I did know who that was gonna be," Jacobson responds, "I was like, 'Who else would come in this early for me?'"
They also joke that being related makes doing the show together, and potentially having sex, weird. Never change, gals.
While the two are extremely distantly related (seriously, it's further apart than Lone Star and Dark Helment's connection in Spaceballs), this is the best news since we learned that Glazer and Rachel Bloom were post-college roommates.
Of course, all Ashkenazi Jews are all genetically related to each other. That similarity between any two Jews is going to look like fourth or fifth cousins in the general population. That's about ten times higher than, say, two random New Yorkers, according to the New York Times.
But this is a definitive connection, and not all members of the ladies' extended family are Members of the Tribe. In an odd twist of fate, it turns out that the ladies are also related to Molly Shannon (50+ degrees of separation apiece).
So mazel tov, Abbi and Ilana, on your newly found connection.
You can listen to the episode (the interview portion is great as well) below:
Image via Wikimedia