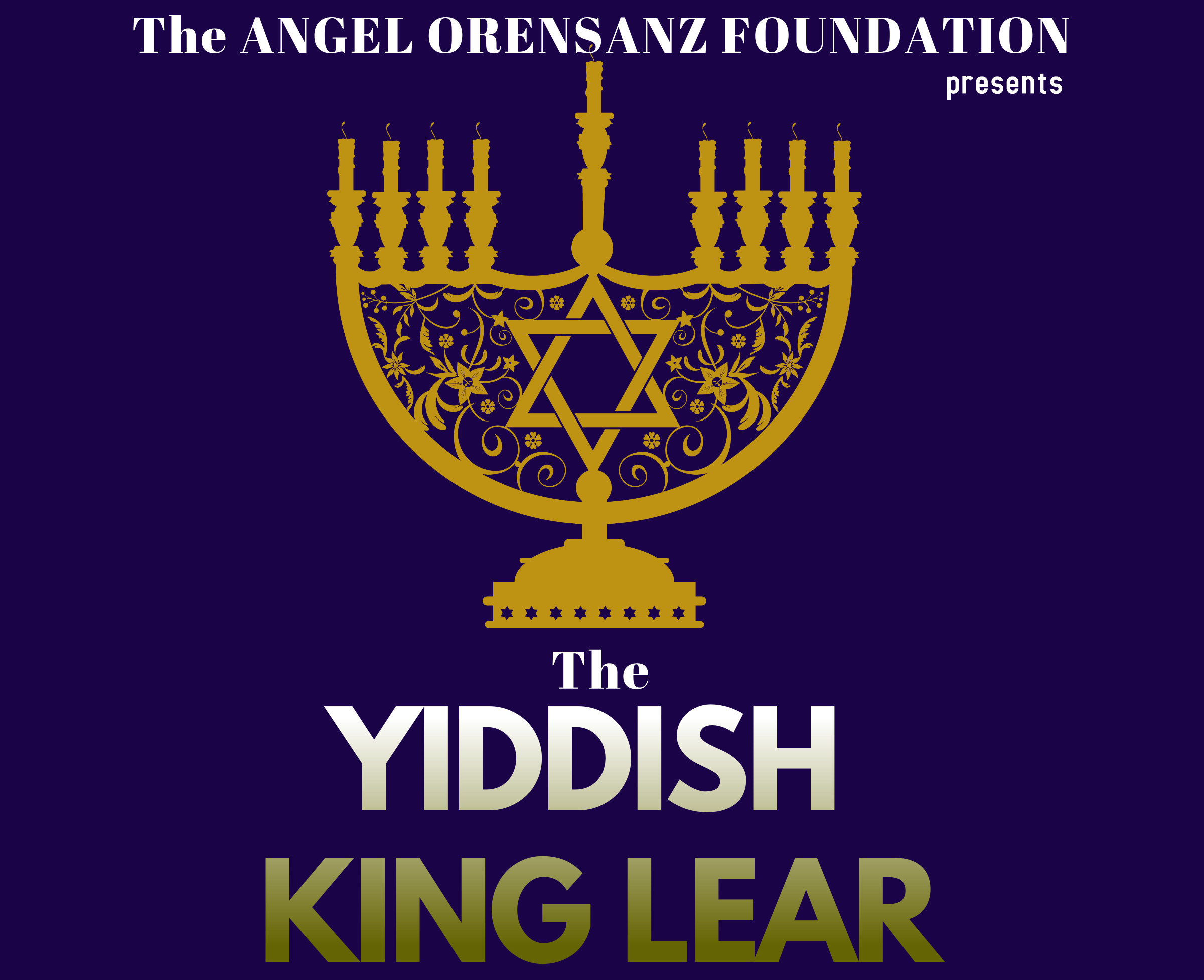 Next week, one of the most famous Yiddish plays of all time is making its return to New York (no, not Fiddler in Yiddish, that's later this year).
In 1892, playwright Jacob Gordin premiered The Yiddish King Lear. It is not a translation of the original play; rather, it retells the Shakespearean tragedy as the struggles of a renowned rabbi with his children, who represent disparate types of Jewry, from Hasidic to secularized. (The titular patriarch is considered one of the meatiest roles in Yiddish theatre; it defined the legendary Jacob Adler's career.) Now, the play returns as a staged reading to Manhattan, for two nights only. And stay tuned— you could go see it.
The new Lear is David Serero, an actor and opera singer born in France, who also directed, produced, and adapted this production. (YIVO is also a producing partner.)
On the surface, Serero may be an odd choice for the role. First of all, he's only 36, much younger than the role he's portraying. In addition, he's not a Yiddish speaker— in fact, he's Sephardic (of Moroccan descent). As to his age, he's already played Shylock, so a tragic Jewish father of adults is within his range. That performance of Merchant of Venice was part of a string of productions adapting classic theatrical works for Sephardic audiences. Others included Othello (Serero was Othello) and Nabucco (yes, he was Nabucco). But playing Gordin's version of Lear is a lifelong dream, and Serero is excited to jump to the Ashkenazi world of performance.
"For me, Yiddish theatre is Jewish theatre," he told Jewcy. "My goal is to bring Yiddish theatre in English for everyone, including non-Jews. You don't need to be British to love Shakespeare or French to love pastries!"
One step towards accessibility is translation. In the upcoming production of Lear, the text will be in English, but the show will contain classic Yiddish songs (providing, presumably, an opportunity to hear Sesero's baritone). Following both performances, Gordin's great-granddaughter and biographer, Beth Kaplan, will host talkbacks. Serero hopes that this reading will be a step towards a fully mounted production of the play.
So, interested yet? Well, if you sign up for Jewcy's email list, you'll automatically be entered in a drawing to win a pair of tickets to the show! You have through the weekend, and winners will be notified Monday morning, January 29th. At that point, you can pick which performance you'd like to attend. 
Yiddish King Lear plays January 30 and February 1 at 8 pm at the Orensanz Foundation, 172 Norfolk Street. You can also buy tickets here.
Image courtesy David Serero