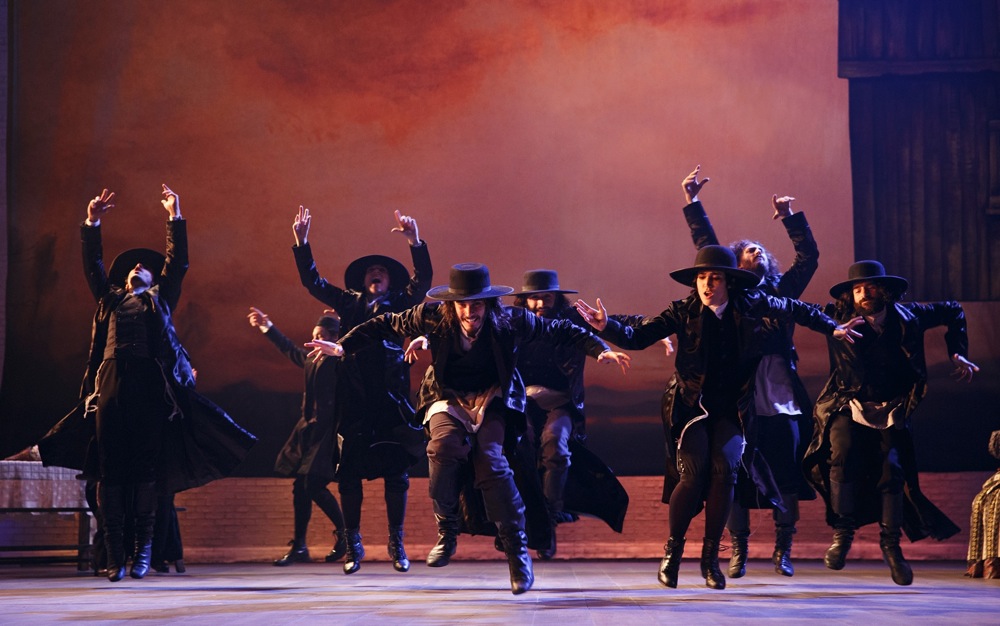 The National Yiddish Theater Folksbiene gives the people what they want. "Folk" is in the name, after all. And obviously, the people want Fiddler on the Roof performed in the mamaloshen. Naturally. If you don't, there is something wrong with you.
The time will be July. The place will be the Museum of Jewish Heritage in Manhattan. Most other details are still forthcoming, but the musical's lyricist, Sheldon Harnick, and the great director Jerry Zaks are both signed on as production advisors. Beyond that, we only have this vague, and honestly sort of confusing statement by the Folksbiene's executive Christopher Massimine to go by. He says the production "will be presented in the context of a historical retrospective hypothetically introducing the idea that Sholem Aleichem has been present at the conception of the adaptation of his work for the musical stage."
What? So, does that mean a framing device where Sholem Aleichem appears as a character? Is this going to be for Fiddler what Indecent was for God of Vengeance? Do we breathe new life into Tevye and his family by making the actors break the fourth wall or something?
"The idea we are putting forth would be an accurate re-creation of how this musical might look in its native Yiddish tongue," Massimine continued.
What does re-creation mean? Is the translation new? Is the choreography different, like in the most recent Broadway revival?
WHAT IS GOING ON?
In any case, this production is far from the first performance of Fiddler in Yiddish (to say nothing of other Yiddish adaptations of Aleichem's work). Back in the 1960s, only a couple of years after the Broadway production premiered, original director/choreographer Jerome Robbins helmed a Yiddish-language version of the show— in Israel (there's even a cast album, and it's great).
So we have a ways to wait before seeing Yiddish Fiddler onstage, but ideally more information will come soon. In the meantime, stay strong, and listen to every single cast recording of the show there is (and there are at least a dozen,) over and over to pick your favorite.
UPDATE, AS OF MARCH 16: JOEL GREY IS DIRECTING THIS PRODUCTION. GET. HYPE.
Photo of  the 2015 revival of Fiddler on the Roof by Joan Marcus