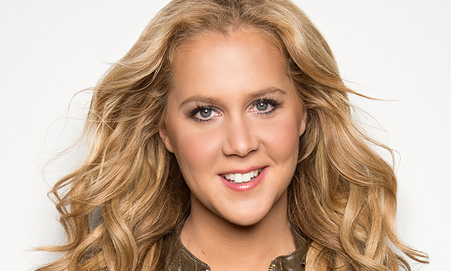 Amy Schumer has announced that her next standup special will premiere on Netflix on March 7 (this reporter's birthday, if you must know). This news is easy to miss, since it comes on the heels of a zillion other things she's done lately.
Yes, Amy Schumer is many things, but idle is not one of them. Schumer had a roller coaster of 2016 (didn't we all, Amy). She had a world tour. She faced controversy. She continued her TV show. It can be hard to keep track of what she's even up to these days. So, we took some highlights of her 2016 (Seriously, we can't possibly cover everything), and upcoming few months, so that we can easily see what's been good for the actor, and what were her missteps.
Here we go:
Bad: In January, allegations of plagiarism surface against Schumer.
Good: In March, Schumer leaves a $1000 tip for her bartender when she sees Hamilton on Broadway.
Good: Schumer got to see Hamilton on Broadway.
Bad: In August, Schumer remains silent for an uncomfortably long time when one of her show's writers makes some really offensive jokes on Twitter.
Good: The same month, Schumer's memoir, The Girl with the Lower Back Tattoo comes out.
Bad: In October Schumer makes a Lemonade parody video, which many find offensive in its approach to the album's social justice themes.  Her Medium post in response is a non-apology, which does not help matters.
Good: In November, Schumer celebrates one year with her boyfriend, Ben Hanisch. Is it gross to call him "dreamy?"
Good: In December, Schumer buys back the farm her family once owned and then lost when her family took a hit financially when she was a child.
(Probably) Good: Schumer is going to attend the Women's March protesting the presidential inauguration next week.
(Maybe) Good: Schumer's Netflix special, filmed in November 2016, debuts in March.
YOU DECIDE: Schumer's film Snatched, co-starring Goldie Hawn, comes out in May.
We leave you with the trailer for Snatched, so that you may draw your own conclusions about the film you have not yet seen: