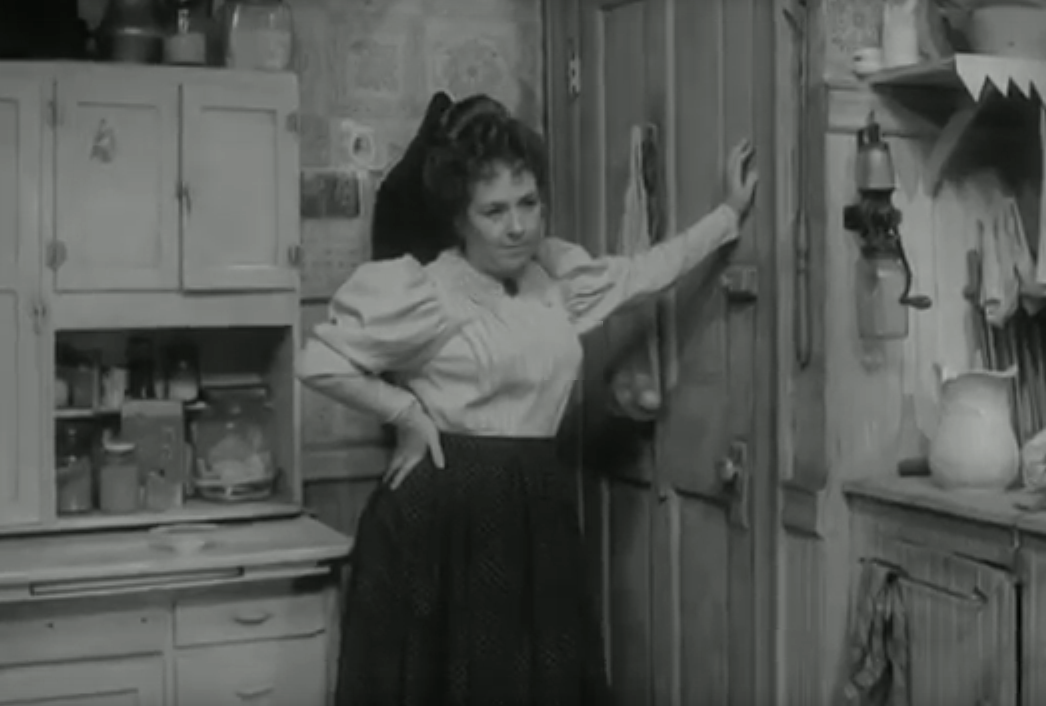 Doris Roberts passed away yesterday, and most obituaries seem to be focussing on her most famous role in Everybody Loves Raymond, where she played, albeit brilliantly, a stereotype of an overbearing "ethnic" mother as an Italian-American.
Time, at least, published a piece about when she played an rad Jewish grandmother on Lizzie McGuire.
But no one seems remember her in another very Jewish role: as Mrs. Kavarsky in Hester Street.
Hester Street is an unusual, wonderful film, made in 1975, in black and white, and largely in Yiddish. It stars Carol Kane (you know, from The Princess Pride and The Unbreakable Kimmy Schmidt), as a Jewish greenhorn in the Lower East Side in 1896 trying to adjust to her secularized husband, and her new home. Roberts plays a no-nonsense neighbor who supports Kane by giving her an American makeover, which she does bilingually.
So farewell to Ms. Roberts, but we'll always have her brilliant screen appearances, including Hester Street. You can watch the whole movie on YouTube, or skip to one of the scenes with Roberts below:
https://youtu.be/TF5Tg-PGsLc?t=48m
Image credit: YouTube