Starr Weems is a Jewish teacher and artist in Alabama who's taken on the mission of creating a piece of art for every parsha of the year. These watercolors are dreamlike and ethereal (and a little bit psychedelic), visual midrashim, of sorts.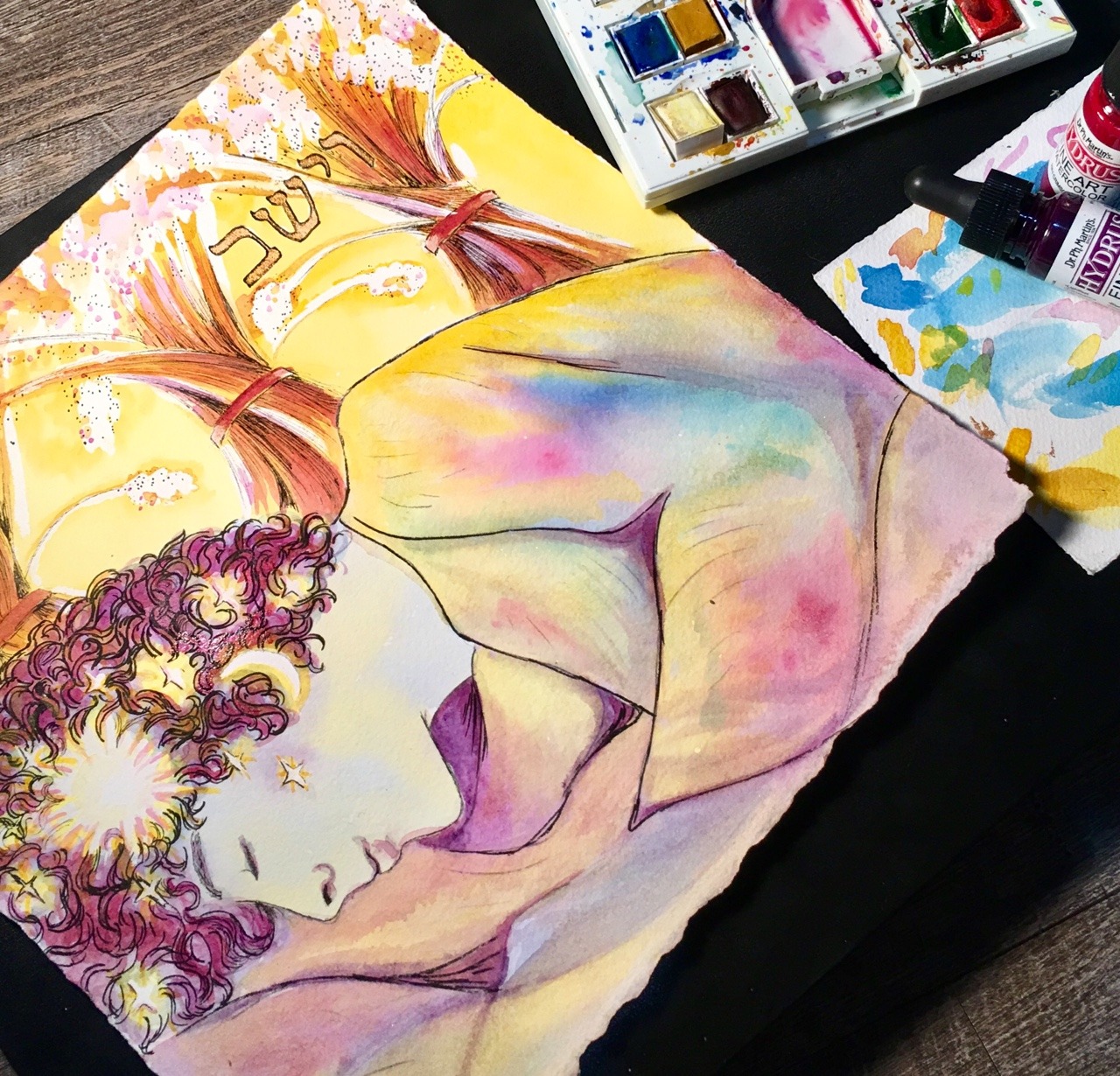 "This project started two years ago with my personal sketchbook," Weems told Jewcy. "I had decided to spend time studying the parsha each week and translating it into my own visual language. It was sometimes a challenge to keep up with it on top of my regular painting and illustration jobs, but I managed to get through the cycle of an entire year… I had been wanting to rework my sketchbook ideas into finished pieces for a while, and when a venue contacted me to book a spring exhibit, I decided that now is a good time."
Some of the sketches she has simply recreated as watercolors, but for others she started fresh. Almost through with the series (she's been sharing her progress on Tumblr), Weems is going to compile them into a book. But in the meantime, you can buy individual prints online; if it's not available yet, it's about to be (know a Bar or Bat Mitzvah kid? Gift them the art for their Torah portion).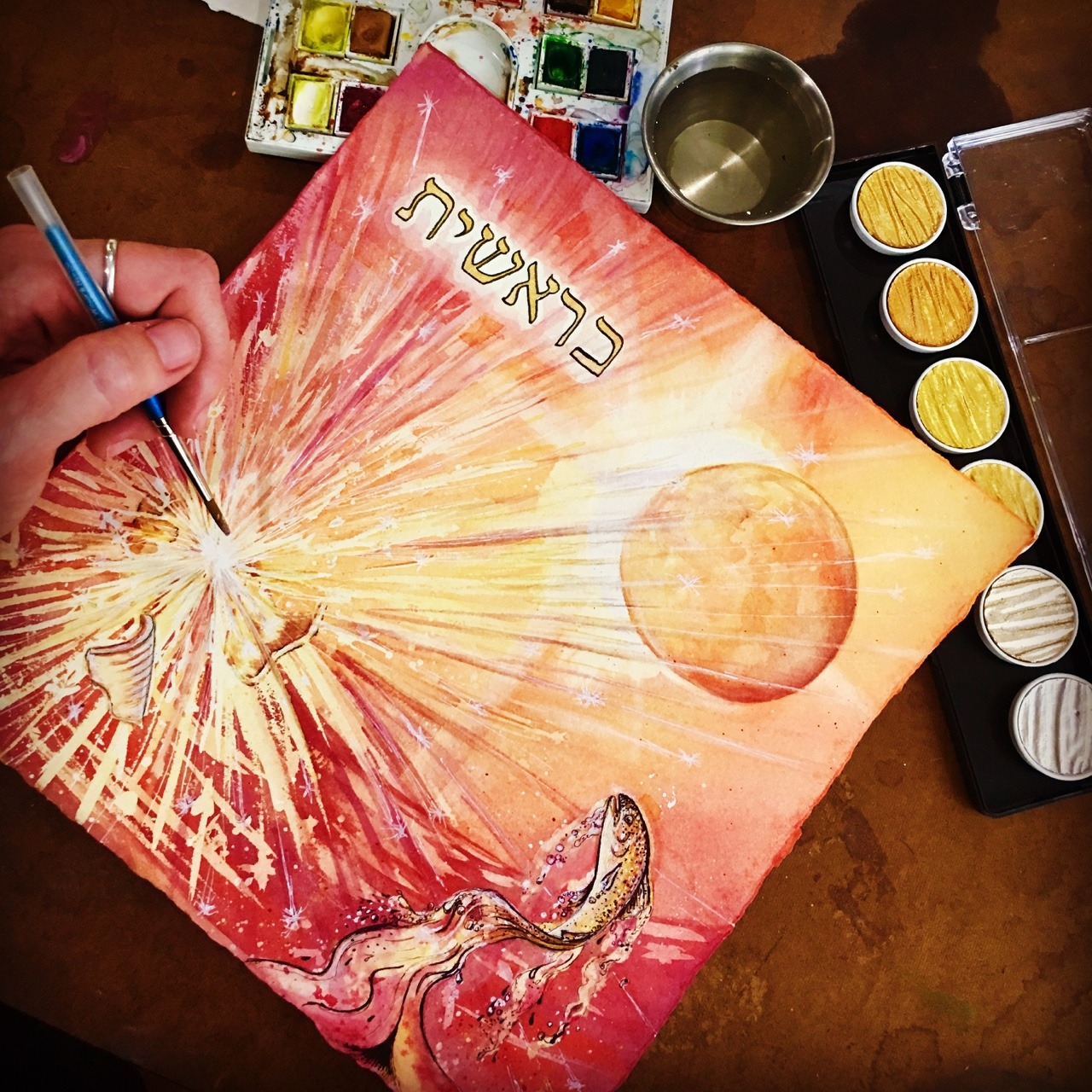 Some portions, of course, seem easier to depict than others. Not every parsha is as eventful as the story of Noah's ark (not that Weems's Noah piece actually contains an ark), after all— after a certain point, they tend to involve desert wandering and lists of laws.
"When I was doing the original sketches, the ones towards the end definitely became more abstract and/or symbolic," said Weems. "For example, my sketch for Metzora was inspired by what cedar wood looks like under a microscope. I just use the mental imagery that stands out most to me."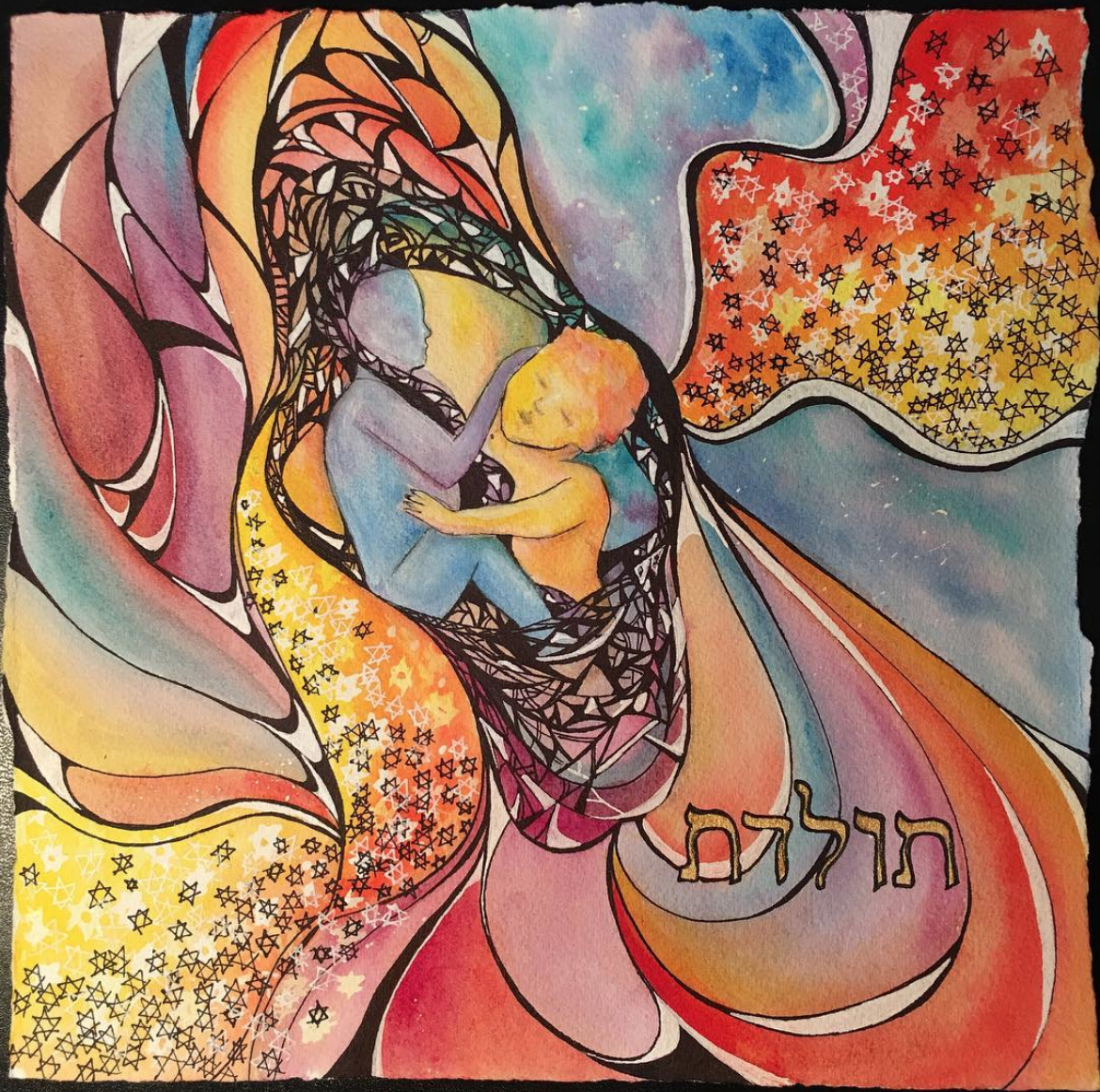 The exhibit of Weems's work, at Lowe Mill ARTS & Entertainment in Huntsville, runs from April 13 to June 1, 2018.
All image courtesy of Starr Weems.