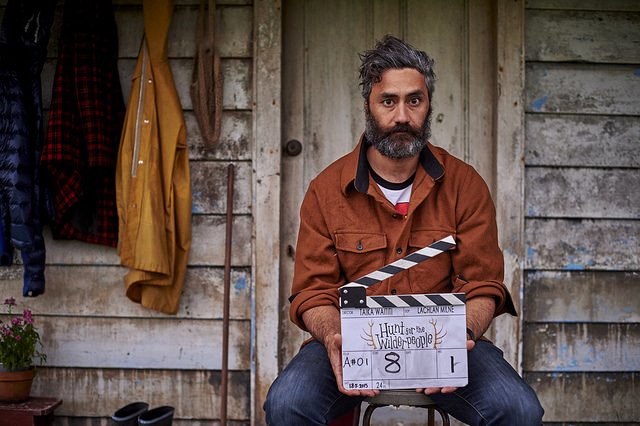 Your favorite Jewish/Maori filmmaker/dreamboat is at it again. He has officially announced his next project, but, in traditional Waititi style, it's not what you expect.
The film is called Jojo Rabbit, which sounds cute enough, and the premise also starts out sweet: It's the story of a lonely little boy who creates an imaginary friend. That friend happens to be Adolf Hitler.
Waititi, in addition to helming the project, will play Hitler, which is the first hint that everything is going to be OK— a Jewish person of color doesn't read as the literal Führer. Waititi has explained that this Hitler is "goofy" and "charming" (presumably to absurd, parodic degrees), an invented father figure for the protagonist.
Also starring in the film is Scarlett Johansson, so there's another Jew in the mix. There have been differing synopses for Jojo Rabbit floating around since Waititi wrote the screenplay six years ago, but it seems that the plot includes the little boy discovering that his mother (Johansson) is hiding a Jewish teenager. In any case, the film definitely takes place in fascist Germany, so it's going to be a rather dark comedy.
Waititi always has many irons in the fire, so we can also continue to anticipate his stop-motion Netflix movie about Bubbles the Chimp, and his sequel to mockumentary masterpiece What We Do in the Shadows entitled We're Wolves.
Image via Flickr