Since I'm getting married on Sunday, my friends are finding little ways to keep me sane. Luckily, Jewcy contributor Arielle Davinger gave me the best wedding present ever.
I present to you, Color Me Sondheim: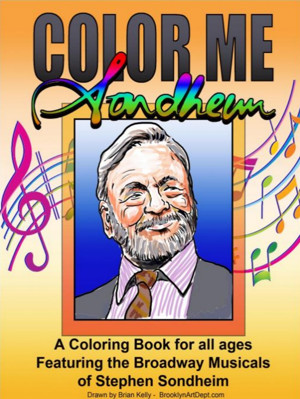 Yes, it's what it sounds like: a coloring book of iconic images from the iconic writer of iconic works of theatre. Brian Kelly, a San Diego-based artist, decided to branch out into the new fad of coloring books for adults, and blessed us with this new, very specific release.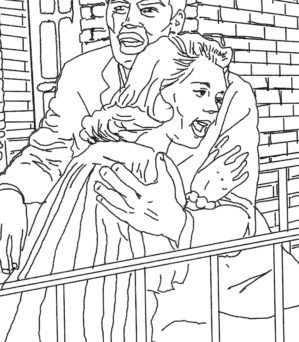 The Amazon reviews complain of the quality of the art, and, yeah, some of it looks like an awkward tracing job of production photos.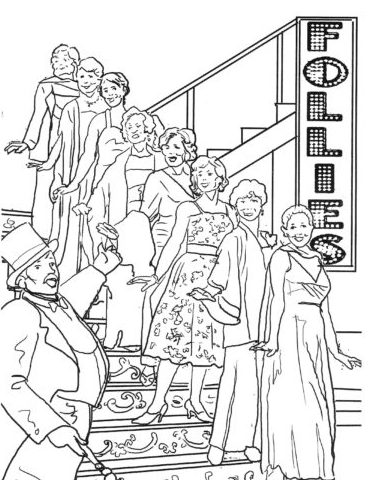 Then there's the section for Pacific Overtures (a musical about the westernization of Japan) gets sort of… weird with Photoshop.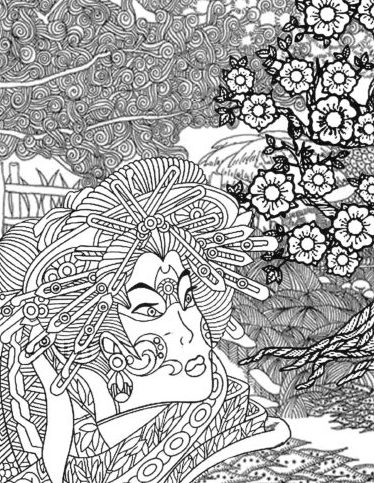 But you don't want this book for the quality of the line-art. You want it so you can sit in a public place as you try to get the shade of John Wilkes Booth's suit just right. You want it so you can color in not a George Seurat painting, but the artistic rendering of a bunch of actors posing as a George Seurat painting. You want it so you can draw little hearts and cleavers all around Mrs. Lovett. And above all, you want it so you can say you own a Stephen Sondheim coloring book.
The book does have a few omissions from the canon, such as Into the Woods and Gypsy. But it makes up for it with more obscure picks like Passion and Merrily We Roll Along.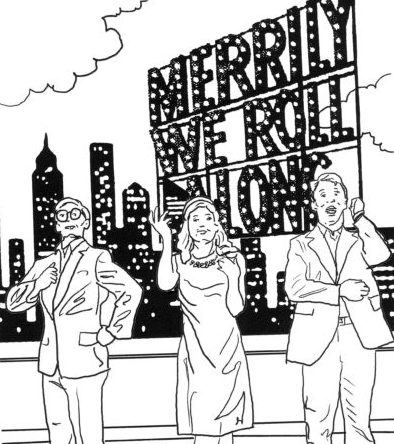 Apparently, Kelly also makes other adult coloring books, including Color Me Broadway. So if you still want to get me a wedding present, I'm c/o Tablet Magazine's mailing address (37 West 28th Street, 8th Floor, New York, NY 10001).
Also, you can order this book for yourself or another Sondheimite on Amazon, and celebrate Sondheimas in July.
Images from Color Me Sondheim.