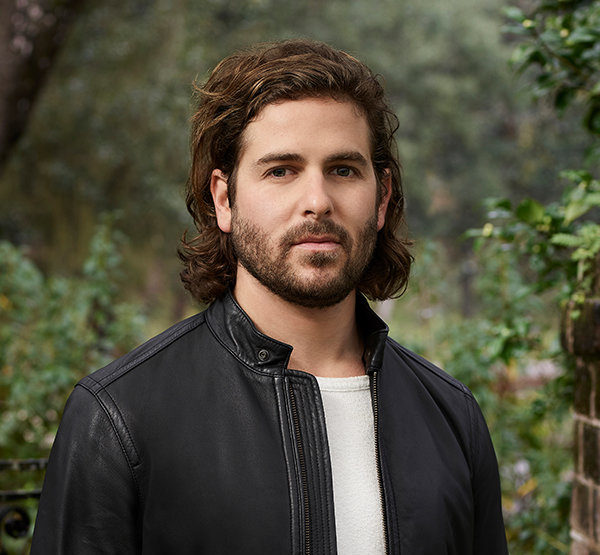 Your new favorite reality star might just be Daniel Eichholz. He's Jewish, he's handsome, and he'll be on a TV screen (or any screen, period―it's 2017, people) near you every Monday.
If Eichholz's name doesn't ring a bell, then you probably haven't tuned into one of Bravo's latest reality shows, Southern Charm Savannah, a spin-off of the channel's OG Southern Charm series, which is set in Charleston. Both series focus on the glamor (and drama) surrounding thirty-something friends who come from the South's oldest and most elite families. (Yes, there's some discomfiting history lurking not so far beneath the surface.)
When we recently spoke on the phone, Eichholz, 31, lived up to the charm in the show's title, even if he denied the "ladies' man" reputation the cast and showrunners have bestowed on him. Whether we were discussing his Jewish identity, his favorite pastimes, or the origin of his social media handles, he approached each subject with a lively openness.
A descendant of Mordecai Sheftall―a merchant from Georgia who served as a colonel in the Continental Army during the American Revolution and was the highest-ranking Jewish officer in the Colonial forces―it's no wonder that Eichholz strongly values his religious heritage. His ancestors even helped found Congregation Mickve Israel in Savannah, one of the oldest synagogues in the U.S.
Like Sheftall, Eichholz is also breaking barriers: As the only Jewish cast member, he brings some much-needed diversity to a largely white, Christian ensemble.
"I would say that I love the Jewish religion and it made me who I am today," said Eichholz, who attended Rambam Day School (before transferring to the prestigious secular private school Savannah Country Day), belongs to Congregation Bnai Brith Jacob, an Orthodox shul, and is on the board of the Savannah Jewish Federation. He may not keep kosher, but he does study chumash and Torah with a rabbi during "lunch and learn" sessions, some of which were filmed for the show. Whether he's trying not to speak lashon harah or giving tzedakah to his synagogue, Eichholz takes Judaic wisdom to heart in his day-to-day life.
When he's not busy running his marketing management company, Track My Leads, Eichholz enjoys playing sports and cooking, two activities captured on camera in Southern Charm Savannah. Although someone will have to explain the Jewish significance of strip golf―that's apparently a thing down South―to me, he has forayed into Jewish cuisine, including matzah with lox for Pesach. In fact, he comes from a family of chefs: his grandfather owned an Italian restaurant and his cousin owned a bakery. One day, he hopes to start a food truck with his sister. The type of fare they'd offer is to be determined, but his Instagram feed does feature the occasional Old World delicacy, like homemade latkes topped with caviar or the sable he got from Murray's Bagels during a trip to New York.
And if you were wondering about the meaning of his Instagram alias (@eagers_ride), "Eager" is an old nickname of his. "I think it really defines who I am in business and in my personal life," he said. "I do think that a lot of my drive comes from my connection with my religion."
Image via Bravo.