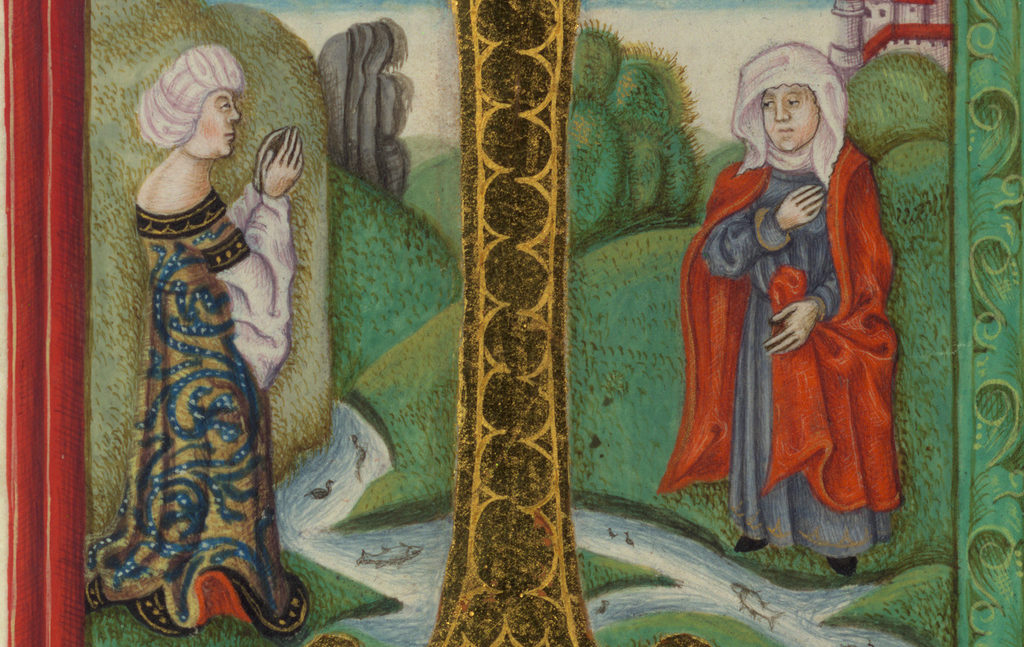 OK, we'll let up with all the Hogwarts Houses and Biblical characters, but one last one for now. Women of the "Nakh" part of "Tanakh," so, post-Torah, Hebrew scripture. Let's do this:
Michal is, first of all, the best character of any gender in the entire Bible. That's a post for another day, but suffice to say that she persists through many personal tragedies with a strong sense of self and defiant spirit. Gryffindor or Slytherin is a tough call here, but perhaps the most telling anecdote is when she helps David escape Saul. She first convinces her husband to leave, and then lies to her father that David threatened her into abetting him. She does what she can to protect the man her love, but takes the calculated risk of inflaming her her father's anger at him to save herself as well.
Michal is a Slytherin, and Slytherins are awesome.
Ruth is tireless. "Loyal," "true," "Unafraid of toil," are quotes that come straight from the Sorting Hat, and describe this woman to a T. The first time we meet her, she sacrifices her own comfort for love of Naomi, and she stays with her mother-in-law the rest of her story, never complaining, constantly working towards a better life. She's a perfect Hufflepuff, proving once again that it's a house much maligned.
Naomi isn't quite the ray of sunshine that her daughter-in-law is. She's a woman to which life has been cruel, and she's not above despairing. But when we moves forward, it's with a balanced canny in encouraging Ruth's next actions that suggest a Ravenclaw. But I can still be convinced otherwise on this one.
Esther, like Morechai, is a tough one, in her case because she often seems to be passive rather than active, or acting based on someone else's desires. But the number one thing to know about Esther is that people really, really like her. The Megillah makes it explicit. And it's not fair to call her doing what Mordechai says as weak; she protests, she shares her anxieties over his risky plans, but she goes on ahead in good faith. It's her trust in her loved ones, but not a blind trust, that makes her a Hufflepuff.
So no Gryffindor women today, but remember, there were a whole slew in the Torah! But if any of these are wrong, feel free to reach out on Twitter and virtually yell about Harry Potter. That's always a good time.
Image of Ruth and Naomi from the Walters Art Museum via Flickr.