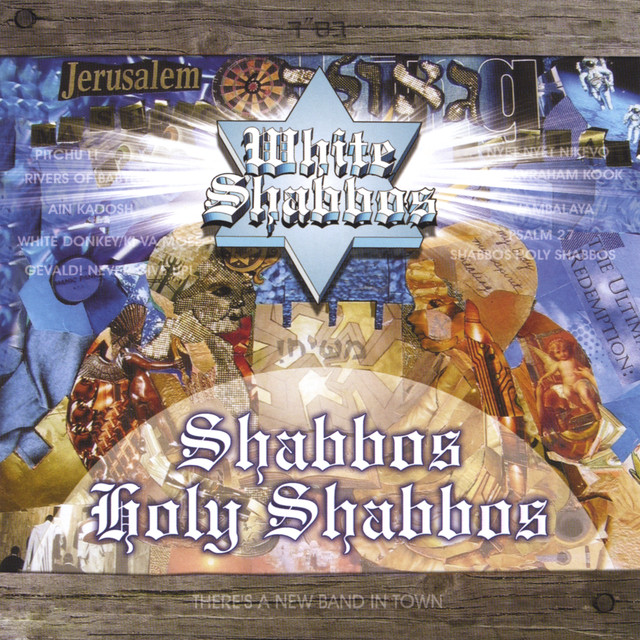 Shabbat is the day of rest, and according to traditional Jewish law, you shouldn't listen to music then. But what about the intensity of preparing for Shabbat? Start a one-person mosh pit in your kitchen while making challah!
Here's a Shabbat punk playlist featuring punk rock versions of liturgical songs, originals about Shabbat, and a cover of the "King of Jewish Music." The songs might be loud and fast, but they're still holy—for the most part.
Di Nigunim: L'Cha Dodi
A cornerstone of the Kabbalat Shabbat service, "L'Cha Dodi" welcomes the Sabbath bride. The 13-member band Di Nigunim put their wild "anarcho-klezmer punk" stamp on the beautiful melody. Front man Ben Nigunim explained that he "filled it up with all the pent-up angst of the week, like 'Fuck yeah! Let's let loose now!'" He removed references to God, which, he said, "the religious cats probably wouldn't dig too much."
Moshiach Oi!: Shabbos
Moshiach Oi! singer/guitarist Yishai Romanoff celebrates that Shabbos is "Hashem's holy day." It's a day when he doesn't drive, go far, worry, or rush. That's all there is lyrically, but with screaming and repetition, it's all emphasized so that you can appreciate how holy the Sabbath is. An early demo of "Shabbos" included guest back-up vocals that sounded "like a demon from hell," the band's other guitarist fondly recalled.

The Groggers: Friday Night Lights
Plenty of pop-punk songs are about craving sex. In the Groggers' version, the narrator yearns to have sex with his wife on "mitzvah night." Despite having Shabbat guests at the table, he was "playing footsies during 'Mizmor Shir'" and "waiting for this since HaMotzi." Spoiler alert: His wife falls asleep before the couple can "feel the Shabbos spirit" together.
Yidcore: Just One Shabbos
Yidcore covered this song by Mordechai Ben David on their debut album in 2000. The lyrics are quite moving, albeit difficult to understand at times. They tell the story of a Jew who didn't observe Shabbat and connects with Judaism upon visiting the Western Wall on a Friday night. Transformed, the man continues observing Shabbat and spreads the joy to others.
White Shabbos: Shabbos Holy Shabbos
The band name and the song/album title are takeoffs on the legendary metal band Black Sabbath and their song/album "Sabbath Bloody Sabbath." The folk-punk band White Shabbos is decidedly more pious. "Shabbos Bloody Shabbos" praises the holiness of the Sabbath in both Hebrew and English. The lyrics describe Shabbos as "a taste of the world to come." They encourage listeners to keep the Sabbath in order to help bring the Messiah.
The Schleps: Adon Olam
One of the most fun prayers to learn as a kid is "Adon Olam" because it can be sung to almost any melody. The Schleps chose one of the most common "Adon Olam" tunes for a brutal metalcore rendition. It isn't like any of the options you heard in Hebrew school. (If you're looking for a pop-punk alternative, you can sing "Adon Olam" to Green Day's "Minority" instead.)
Learn more about all of these Jewish punk bands in Michael Croland's book, Oy Oy Oy Gevalt! Jews and Punk.
Photo album cover for White Shabbos.