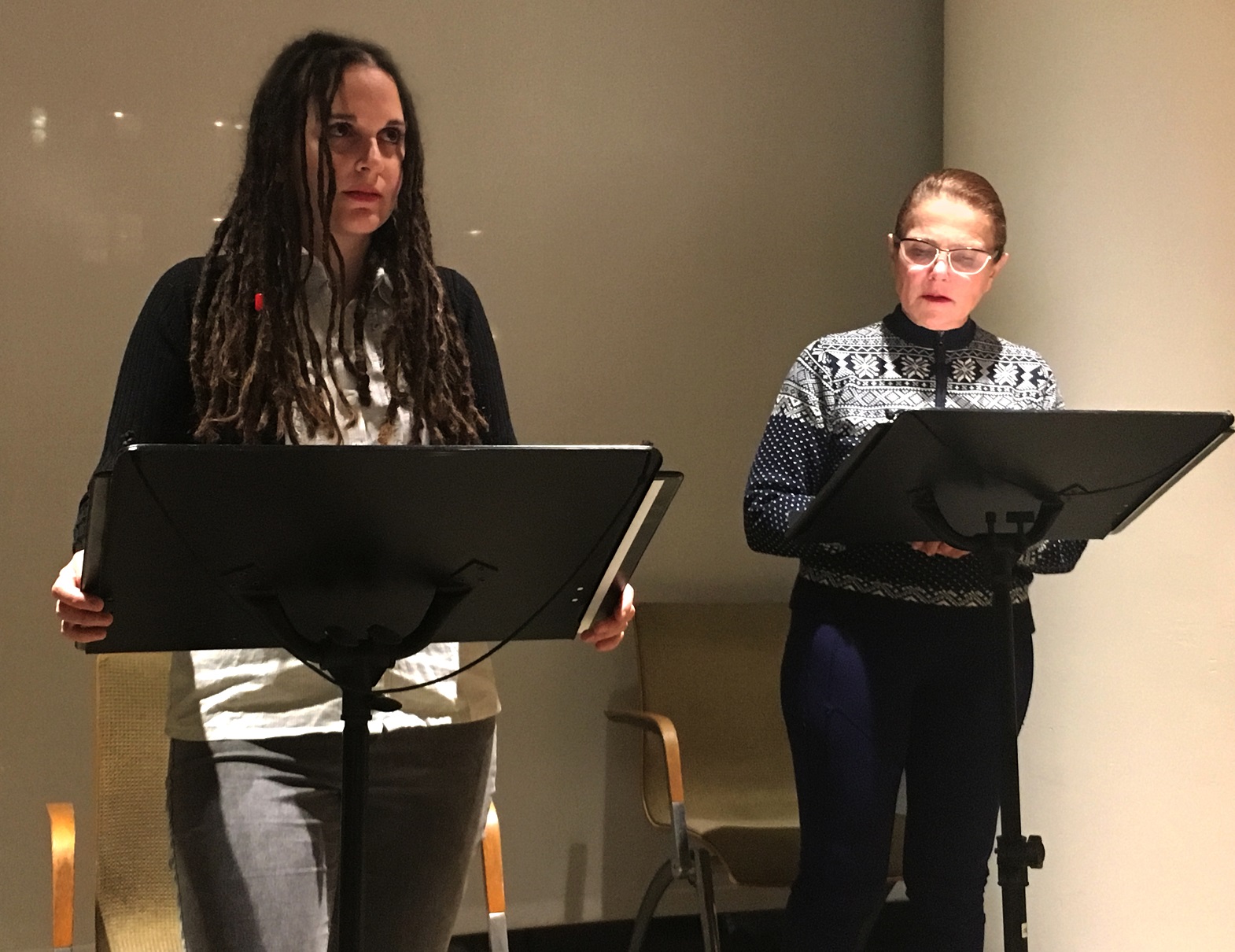 Anne Frank's face is unmistakable, in her cheerful smile and short dark hair. Anne Frank is a symbol of tragic fate, a life cut short, of wasted potential. But perhaps most recognizable in Anne Frank's face is the spirit of a girl longing to live a normal life from the confines of a hidden attic, a young girl who wrote with sensitivity, grace and humor.
But Anne Frank never wrote again after The Diary of A Young Girl. Anne Frank died in 1945 at Bergen-Belsen concentration camp, succumbing to illness, starvation, or both. However, the exact cause of her death is unknown, and in 2015, The Anne Frank House released a report showing Frank's date and location of death may have been incorrect. Despite the inconsistency, most believe diarist Anne Frank died at the age of fifteen.
For Israeli actress, Chen Drachman, the reporting surrounding Anne Frank's death sparked thoughts about death's supposed definitiveness. In her screenplay, Ruth's, Drachman asks the provocative question: What if? What if Anne Frank was alive today? What if Anne Frank was living among us? And what if Anne Frank was your grandmother? Such is the premise of Drachman's short screenplay in which Lizzy confronts her grandmother, Ruth, at a Passover gathering about her real identity, a secret Lizzy has long suspected. In a chilling moment, Lizzy says to her grandmother, "It's you, isn't it?"
Part of Ruth's success can be attributed to the appearance of Tony award-nominated actress Tovah Feldshuh in the lead role, (The Walking Dead, most currently, Crazy Ex-Girlfriend) during a reading fundraiser this past November at the JCC in Manhattan.
The screenplay focuses on themes of guilt and celebrity fetishism, as well as the ties that bind us together as family and most interestingly, the millennial generation's fixation with "doing good." As the older Anne wisely suggests, some secrets are best left buried. The adult Anne Frank is adamant about maintaining secrecy, stating that she's paid her dues and deserves peace and quiet. The dialogue between the snappy Feldshuh and the idealistic Drachman is vibrant and realistic; Feldshuh provides a portrait of the wry and quick witted Jewish grandmother with ease.
Although the screenplay is short, hovering just around 10 minutes, the larger questions Drachman brings up feel limitless. What price do we pay when we're transformed from human to symbol?
Drachman, who is a third generation Holocaust survivor is acutely aware of the negative feedback she could receive from imagining such a scenario, the boldness of revising history. But what is art if not our outlet to imagine other dimensions and reality? What child didn't want to go through the wardrobe and into Narnia?  
Drachman has raised about a quarter of what she needs to make the screenplay into a movie by submitting to a variety of diverse festivals both mainstream and niche around the world. (Individuals are welcome to donate online, as well.) The screenplay has been recognized several times, including the NYC Independent Film Festival. Ruth's is sponsored by a 501(c)(3), non-profit, From The Heart and with runaway successes like Sarah DeLappe's The Wolves, it's a good idea to keep your ears open to smaller projects with big hopes.
Photo of Drachman, left and Feldshuh by Oren Korenblum.