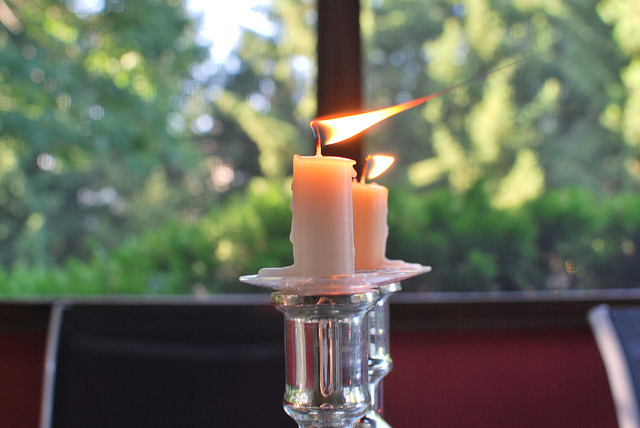 The first poem here emerged from a practice I've adopted over the past few years of combining close study of Jewish texts with creative-writing prompts. I was introduced to this sort of work through classes offered by Amy Gottlieb at the Drisha Institute in New York; after those courses ended, a few of us decided to continue meeting on our own. "Birthright" stems from study of Parashat Toldot—which is to be read in 2017/5778 on November 18.
Birthright
Eyesight dimmed, aged Isaac
could nonetheless discern
the sound of one twin's voice
from the other's
and detect the scent
of each from his garments;
alas, how the story
might have shifted
could he have distinguished
Esau's skin from a goat's.
---
For this next poem: I struggle somewhat with my level of Shabbat observance. And I also struggle with my addiction to my iPhone and various social-media platforms. About a year ago, following the rush of online reactions in the aftermath of the presidential election, I began trying to disengage for one day each week: Shabbat. And that's the impetus for "Sabbath Rest 2.0." 
Sabbath Rest 2.0
About that Fourth Commandment:
I've always remembered the Sabbath day;
I just haven't kept it holy.
But these days, I do keep it
free from Facebook and Twitter.
And when the sun sinks and sets
and the three stars appear,
I'm renewed and refreshed
and ready, once again,
to face all that awaits.
Erika Dreifus writes poetry and prose in New York. She can be found online at http://www.ErikaDreifus.com and on Twitter @ErikaDreifus, where she tweets "on matters bookish and/or Jewish."
Photo by slgckgc, via Flickr.