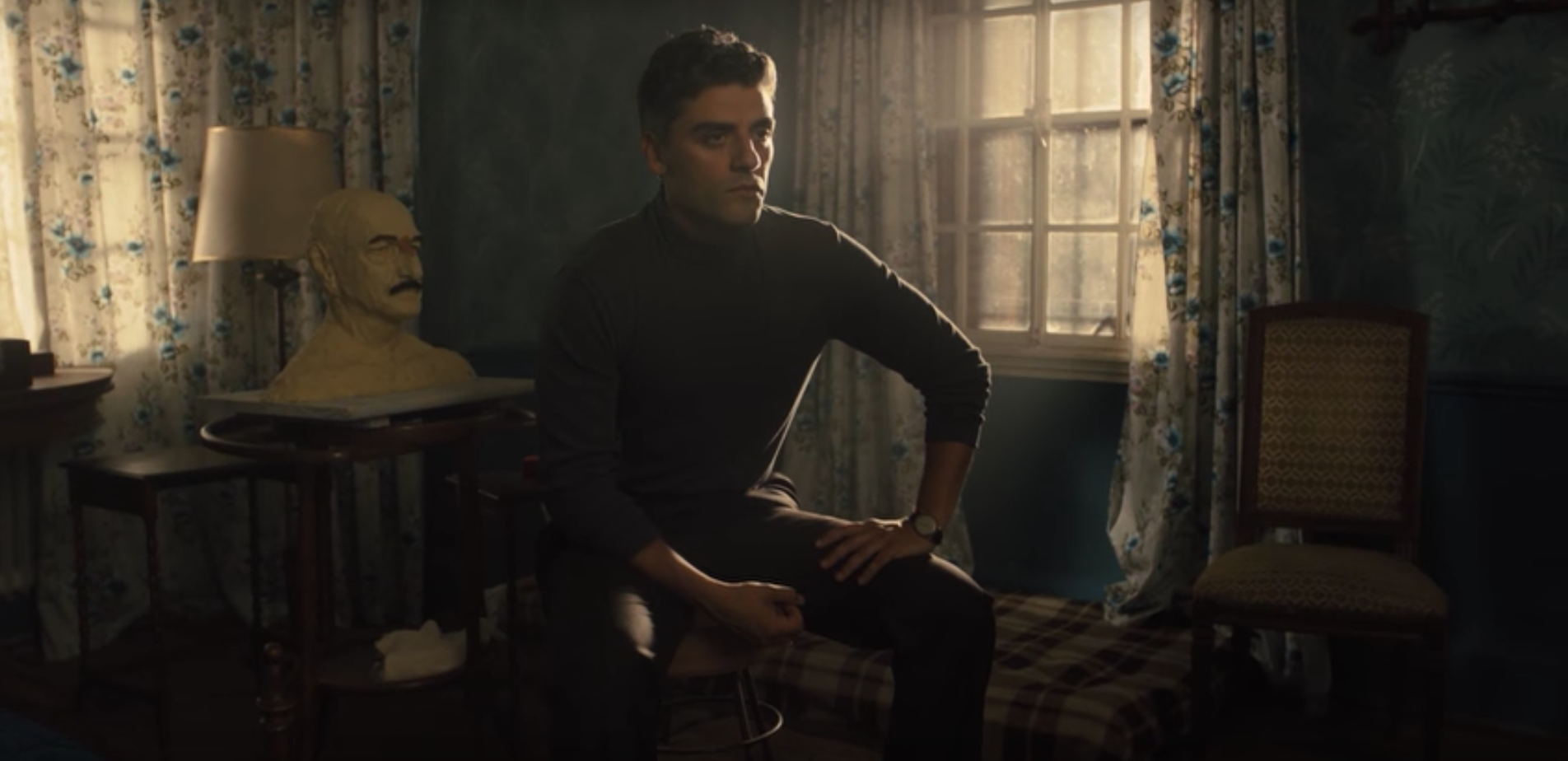 There's a new thriller coming in the fall, and it's the true story of a team of Nazi-hunting Israelis.
A new heart-pounding trailer introduces us to Operation Finale, a film about the 1960 extradition (OK, illegal kidnapping) of Adolf Eichmann, the Third Reich official who was a key figure in implementing the Final Solution. Its director is Chris Weitz, whose previous credits include producing American Pie, directing a Twilight movie, and co-writing Rogue One— so a bit of a weird pedigree. But if you're uneasy, know that the cast is top-notch:
First of all, Oscar Isaac both is both a producer of the film, and its star—as Peter Malkin, a Mossad agent on the group that captured Eichmann. Isaac recently backed out of plans to play the Mortara father in a Spielberg film about the kidnapping of an Italian Jewish child by the Catholic Church, so if you had your heart set on him playing a historical Jewish figure, you can still scratch that itch.
Nick Kroll (yep, that Nick Kroll) plays Rafi Eitan, who led the operation… OK. Listen, Kroll is a perfectly capable actor who can do both comedy and drama. But does anyone else feel they've been Pavlovian-ly conditioned to laugh any time they see him? Admit it—you snickered when he showed up in Loving.
Mélanie Laurent is also in the film, because can you really go Nazi-hunting without her? Israeli actors in the cast include Lior Raz of Fauda.
And the villain of the piece? Ben Kingsley is uncanny as Eichmann, not only because of the prosthetics to make him look younger in flashbacks (trigger warning: the trailer features Eichmann ordering the mass shooting of a group of Jews), but because of the evenness of his appearance as an old man laying low in Argentina years after the war.
The trailer emphasizes the pressure put on the team to bring Eichmann to justice, though—spoiler alert if you missed history—Eichmann stood trial in Jerusalem, was the only person on whom the Israeli government has carried out capital punishment.
The film is out on September 21st, and in the meantime, check out the trailer for Operation Finale yourself below:
Image via YouTube