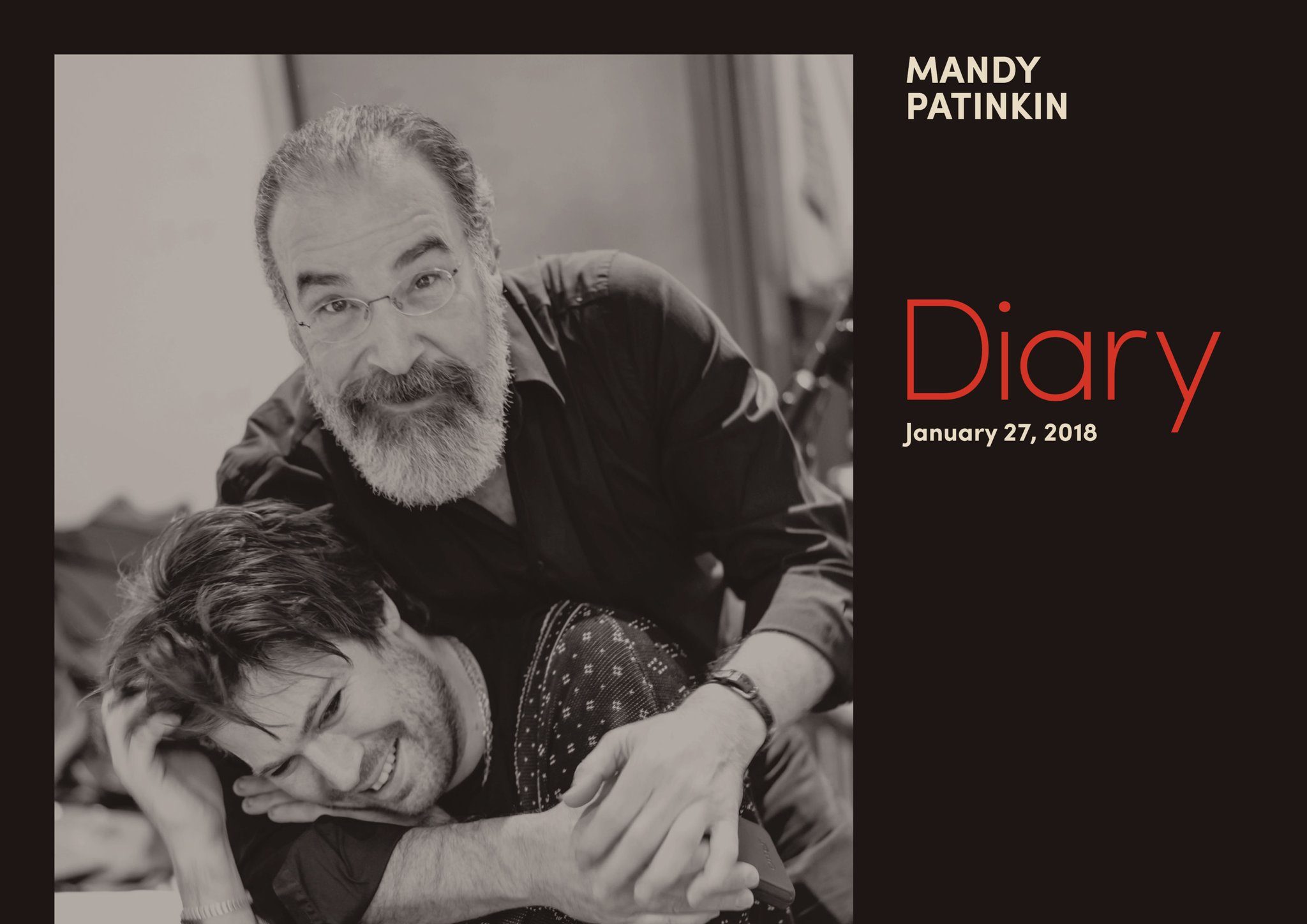 Good news, everyone! For the first time in 16 years (has it really been that long?) Mandy Patinkin has recorded and released new music. But blink and you might miss the soul-searching in this album about the current state of the Jewish State.
Diary: January 27, 2018 is a bit of an experimental project for Patinkin (he calls it a "music making journey"). The album (no showtunes to be heard!) is plaintive, and bare-bones (Thomas Bartlett, also known as Doveman, was his producer and collaborator), and he covers the sort of songwriters you listen to when you need to get in touch with your own feelings— the Magnetic Fields, Teitur, and Randy Newman's less caustic work.
But it's when he covers Rufus Wainwright's "Going to a Town" that he tweaks the lyrics. Specifically, he turns the song's exhaustion with the United States into exhaustion with Israel.
"I'm so tired of America," the original refrain goes. Now, it's "Jerusalem" instead of America. As for the lyric about "soaking the body of Jesus Christ in blood," it becomes, "After soaking the bodies in blood, I'm so tired of Jerusalem."
It's a bold choice; Patinkin doesn't opine on any specific policies (he already messed with the syllable count enough), but he sounds as tired as he feels. (Though he still sounds great, of course.) He may be speaking as much to his identity as a committed Jew in the Diaspora as he is to anything Israel is doing; being emotionally involved the the quagmire of the Middle East can take a toll. Diary is clearly a highly personal work, not an agenda-laden one.
Patinkin has not publicly spoken about this cover, but he has long been a leftist activist in the Palestinian-Israeli conflict. For example, he sits on the Board of Directors for Americans for Peace Now, and has received their Yitzhak Rabin Peace Award, and has worked with Breaking the Silence. (His other advocacy work includes being ambassador for the International Rescue Committee.)
There is another "Diary" album incoming for some time in 2018. We'll see what's weighing on Patinkin's spirit then.
Image via Twitter