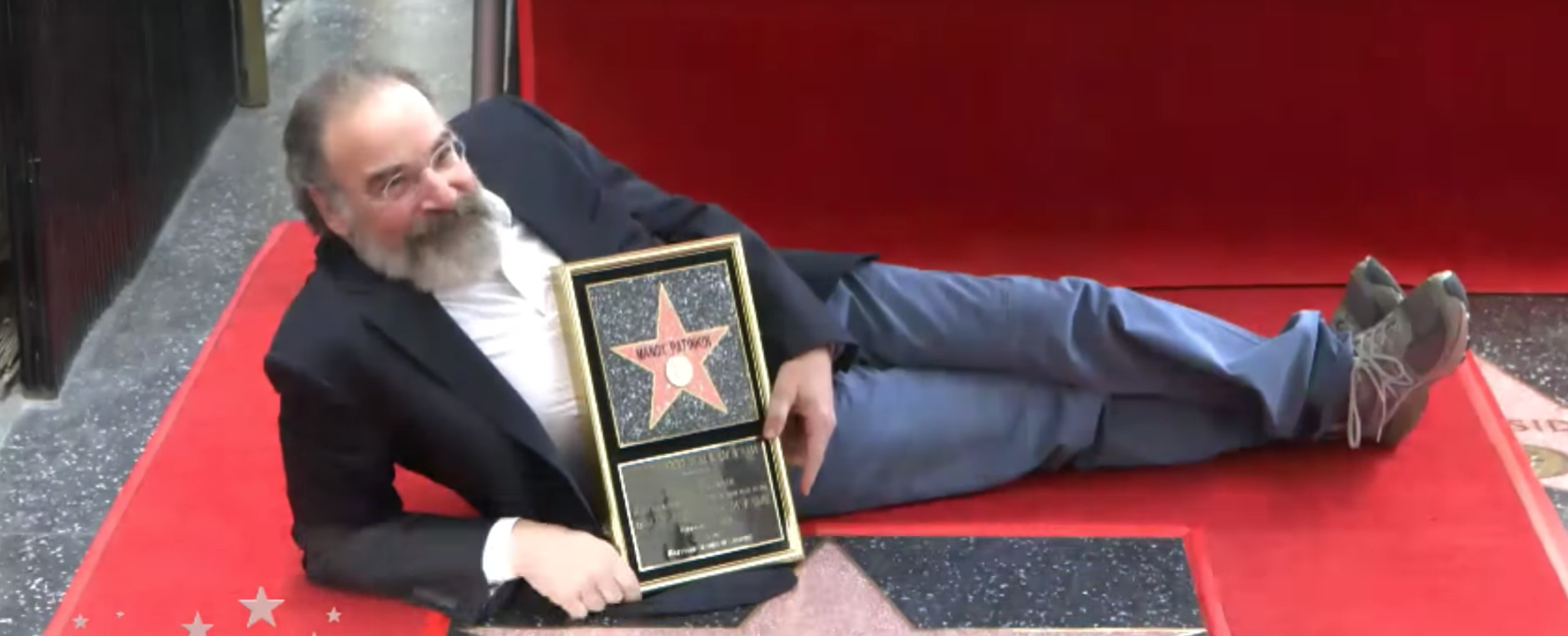 We live in a world where Donald Trump, Jeff Dunham, and Bill Maher all got stars on the Hollywood Walk of Fame before Mandel Bruce Patinkin. Such an injustice can never be undone, but at least Mandy now has his own star, in front of 6243 Hollywood Blvd.
The lame-stream media has often had the chutzpah to sum up Patinkin as "Homeland star," and he was technically a Walk of Fame inductee for television. It's also annoying when people call him Inigo Montoya, or express surprise that he can sing. But he's so much more than that! Can acting, singing, and philanthropy count as the new triple-threat?
Patinkin was serving "Hot Jewish grandpa" looks at the ceremony, with his beard appearing particularly luxurious, and wearing New Balance sneakers— because comfort is important. The ceremony was peppered with Jewish references, as is only fitting for the man who released the album Mamaloshen.
First of all, theatrical legend Patti LuPone was also there to speak for her platonic life partner, and while we are obligated to point out (for the fiftieth time) that she's not Jewish herself, she plays Rebecca's rabbi on Crazy Ex-Girlfriend, and that should be enough for you.
"If he wasn't a Broadway musical star he would have been a cantor," LuPone announced to the adoring masses (told you she's an honorary Member of the Tribe).
Other highlights of the ceremony included Mandy bragging that he has only had one spouse, announcing that the ceremony was "better than a Bar Mitzvah," and delivering an anecdote about his parents having an argument with another member of their shul about their son's career choice.
And so, a hearty mazel tov to Mr. Patinkin. We always knew you were deserving of any accolade out there, and may there be many more to come. (You're halfway to an EGOT, and surely a Grammy and Oscar are still well within your reach.)
You can watch the whole ceremony below:
Image via YouTube.