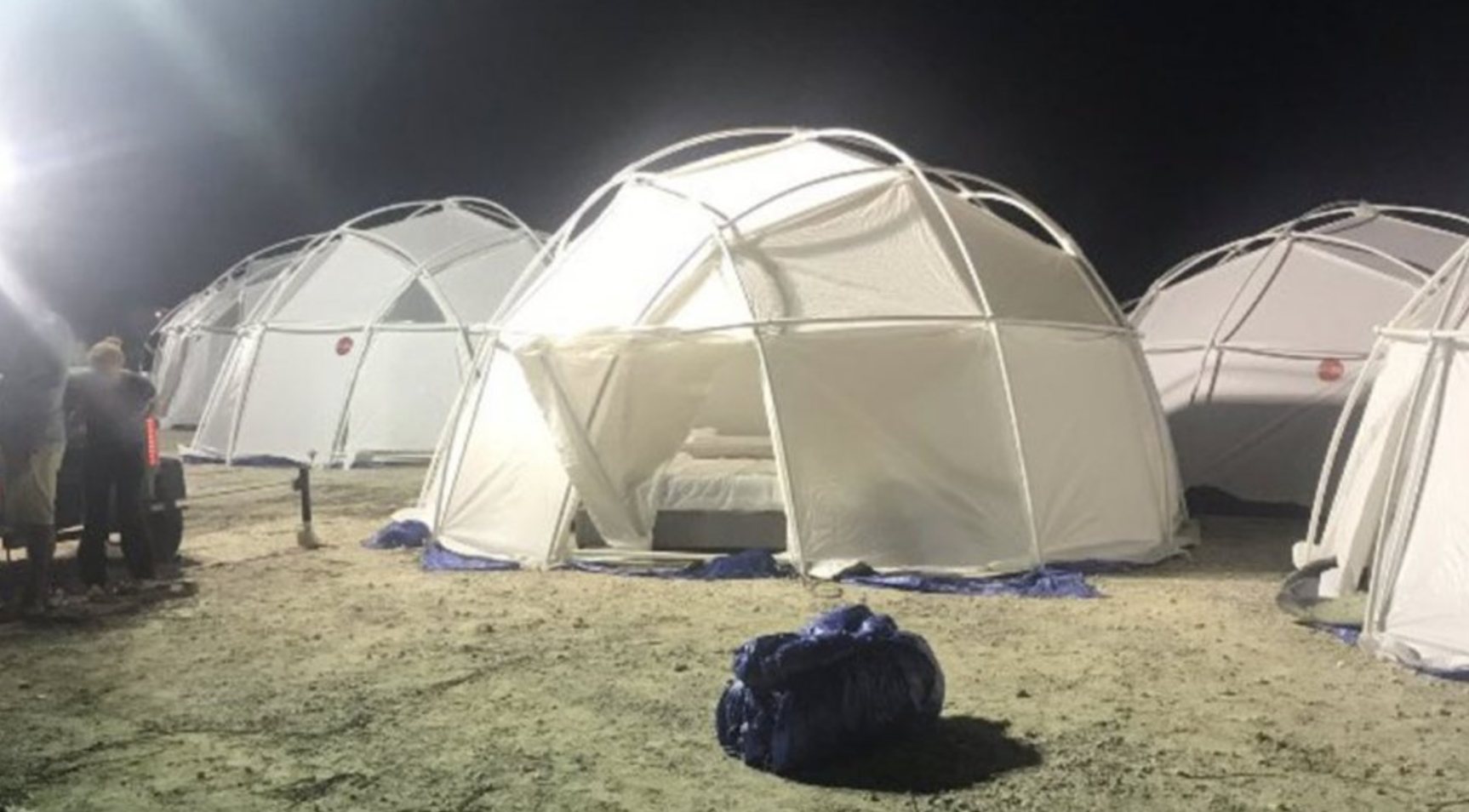 At the end of last week, I watched the epic tale of Fyre Festival unfold with little pity and a whole lot of glee. If you've been living under a rock, or are just above the pettiness of laughing at the pain of rich people, here's what went down:
Ja Rule's attempt to create an elite, luxury music festival on a Bahamian island did not go so well. Basically, it was a disaster— and, said some people in pretty poor taste, was reminiscent of a disaster-relief camp. (I'd love to hear Sean Spicer's take on this one.) The campsite was not ready; there were no luxury resort cabanas but instead a few sad tents and bare mattresses, which the guests proceeded to fight over; there was no gourmet food but instead cheese sandwiches. When Instagram models and "influencers" are forced to live like us plebes, hilarity ensues, it turns out. This was prime fodder for the Internet, and Twitter did not disappoint. If I might offer my own take, based on a conglomeration of jokes made by others, it looked like what might happen if Jean-Ralphio and Tom's Entertainment 720 from Parks and Recreation planned a music festival but ended up with a mashup of The Hunger Games and Lord of the Flies, starring those celebrities with the highest fame-to-talent ratios (I'm looking at you, Kardashian/Jenners).
If the Internet's response weren't enough to satisfy your appetite for schadenfreude-based humor, it turns out that stoner comic actor Seth Rogen and vulgar comedy-musical trio The Lonely Island, which as we all know is ⅔ nice Jewish boys, are teaming up to make a comedy "about a music festival that goes HORRIBLY WRONG," according to Rogen's Twitter. This comedy dream team was apparently already working on the film before the real-life version happened:
For real, thinking about suing #FyreFestival for stealing our idea. https://t.co/uiLxhzLg85

— The Lonely Island (@thelonelyisland) April 28, 2017
They do seem like the perfect team for such a project: if you combine This Is the End with the music video for I'm On a Boat, it already seems like a pretty good approximation of Fyre Festival.
Now that we have the real thing to compare it to, the public's standards for what is sure to be a slightly Jew-y, utterly disgusting comedy should be all the higher. It's said that truth is sometimes stranger than fiction, so Rogen and the Lonely Island have their work cut out for them— let's hope they're up to the challenge.
Image via Twitter.