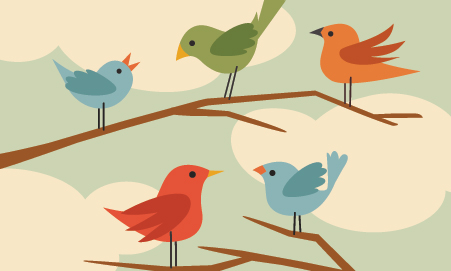 We're thrilled to announce our partnership with the Jewish Book Council on their great Twitter Book Club series. We're huge fans of the JBC (we love their Prosen People blog), and are excited to team up with them.
Here's the deal: Every month or so, we'll have an exciting author on Twitter with us discussing his or her new book. You can ask questions directly (we will be!) or just follow along in real-time our brand new hashtag #JLit. Check out the transcripts of some our favorite Twitter Book Clubs past: Nathan Englander, David Bezmozgis, and Dara Horn.
Tune in Tuesday, October 23, when Doreen Carvajal will be answering questions about her new book, The Forgetting River. We'll be tweeting up a storm from 1:30-2:10 p.m., and we hope you will be too! Until then, you can find the full archive and game day rules here.
Twitter Book Club Schedule:
October 23, 1:30PM-2:10PM: Doreen Carvajal, The Forgetting River
November 20, 1:30PM-2:10PM: Shani Boianjiu, The People of Forever Are Not Afraid
December 12, 1:30PM-2:10PM: Jami Attenberg, The Middlesteins
(image via Shutterstock)