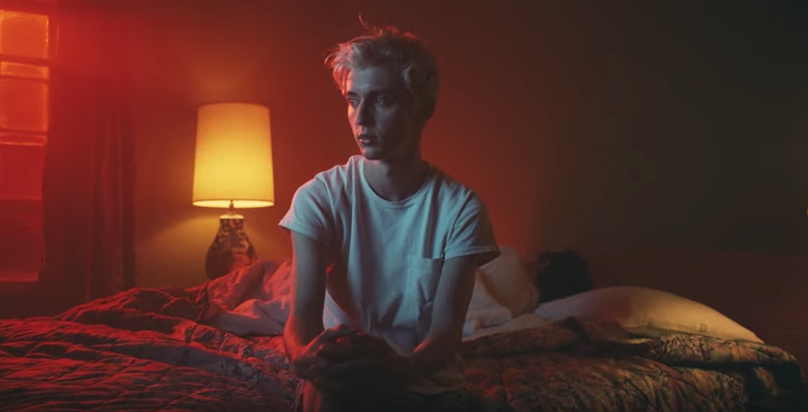 If you still haven't heard of Troye Sivan, you're about to. After years of making both music and YouTube videos, the 22 year old Australian pop musician is finally making it big, with his recent single "My My My!" climbing the charts (a new LP is expected to drop really soon).
And, if you know anything about Sivan, you probably know that he's Jewish; he's always talked about it openly. But in case you aren't familiar with his full credentials, check out a few examples of just how Jewish the kid is, some of which he just disclosed in a new interview with the New York Times:
He went to Day School. Did you know they have Orthodox schools in Perth? Sivan attended Carmel School, though unfortunately, he was bullied there.
His first gig? Kabbalat Shabbat. "I used to try to make all the Jewish mums cry, that was the goal," he told the New York Times about his childhood performance of yigdal. Then, he graduated to High Holy Day services throughout Australia, until he broke into the secular music business.
His boyfriend is a Jewish model. Sivan and Jacob Bixenman have been together publicly for a couple of years, and they're quite the Jewish power couple. Bixenman is also a multimedia artist; for example, he recently made a film about a friend of his, Adam Eli Werner, entitled How I Learned to Love My Big Gay Jewish Hair. Really.
He threw a seder this year— and Ariana Grande was one of the guests. It wasn't the most traditional Passover—the menu was takeout thai, but the evening was important to Sivan. In attendance in addition to Grande was his friend Hari Nef, a model who's also a Member of the Tribe.
His last name is for the Hebrew month. Sivan's real last name is Mellet, but Sivan is his given middle name. Why? Because he was born in the month of Sivan, of course! (Happy almost birthday.)

And so, you may now go forth and begin your Troye Sivan standom in earnest. (OK, so you might also want to watch the video for "My My My!")
Image via YouTube.