I spoke with film director Ema Ryan Yamazaki about her innovative new project, Monkey Business: The Adventures of George's Curious Creators.  Ms. Yamazaki is currently holding a Kickstarter campaign to fund this film, the story of Jewish refugees H.A. and Margret Rey, creators of George, the indomitable and persistent symbol of childhood adventure.  Most readers of these stories are unaware that H.A. and Margret Rey were German Jews who barely escaped with their lives, but also managed to take the manuscript of George's first tale.
You can watch the trailer here, and then, read on!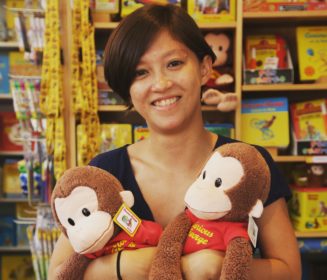 Jewcy: You have worked on many different projects, some including the theme of cultural identity. How did you decide to focus on Curious George? Was he a part of your childhood?
Ema:  I grew up in Japan and I had no concept that Curious George was popular throughout the world, not only in my own culture. Looking for a story to pursue for my first documentary, I realized that I had not been familiar with his background.  As children, we don't often think about the origins of our favorite books and authors.  When I first heard a 1966 interview with the Reys on WGBH, I was captivated by their global accent and the way they seemed to finish one another's sentences.  I grew up juggling different cultures and the Reys were the embodiment of people who went beyond one place to create a universal message.
Jewcy:  How did the marriage of Hans and Margret become a factor in their work and in your interest in their careers?
Ema: Margret was a fascinating person.  Hans was the genius, the artist, the source of many of their ideas, but Margret wrote the words and got things done.  They had met during their childhood in Hamburg; Hans had dated Margret's older sister. They met again as adults in Rio de Janeiro, where Hans was working as a bookkeeper.  Margaret knew that he was wasting his artistic talents. She encouraged him to start an advertising agency and later to become involved in writing and illustrating.  Had Margret not shown up, he would have been content working on the beaches of Rio. She motivated him and handled the business.  Many people found her blunt, impatient, rude. Her strengths were not as common for women in the 1940s.  Sometimes I get "causey" about Margret.  I also feel that my working relationship with Jacob Kafka, the film's animator, shares some aspect of the relationship between Margret and Hans.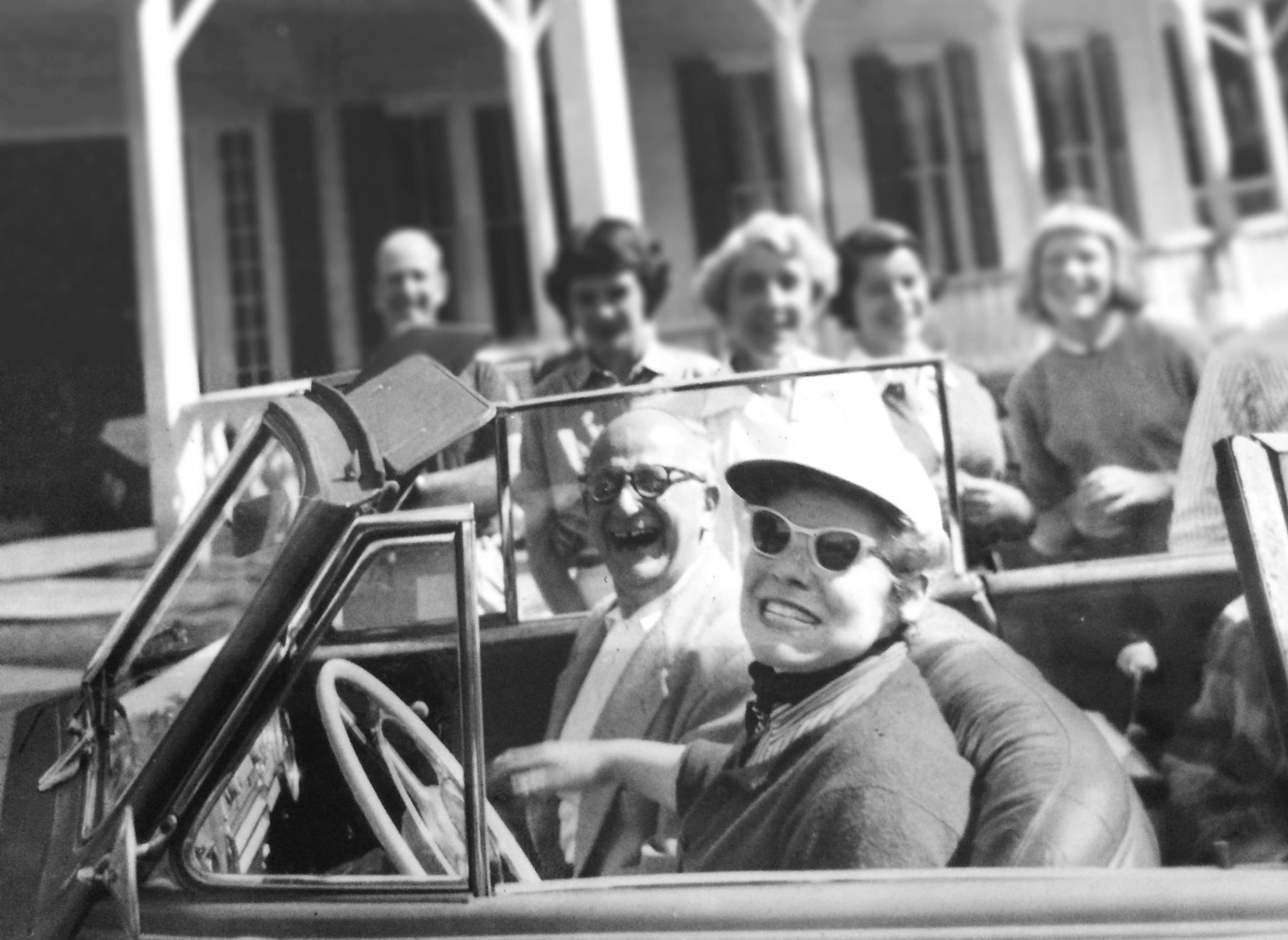 Jewcy: I am struck by how unusual your approach and vision are in developing this film, which combines documentary footage, interviews, and original animation.  Why did you decide to combine animation with some of the more traditional elements of documentary films?
Ema: I asked myself how I could best convey the depth of the Reys' life and tell their story.  They were great storytellers; how would I tell their story? It was unimaginable not to use animation. To show how extraordinary their lives were, they escaped the Nazis on bicycle and called it an adventure.  I had to share the harsh realities of 1941, but also to provide a context.   The past decade has seen a new era in documentary film making, not restricted to old norms.  I used mixed media, and I hope that the Reys would approve of how I'm doing that!  The film has narrator page flips and caption titles, and simple sentences such as Margret would have written.  They created an illustrated world, a world of drawings which transcended time as well as culture.  I wanted to draw from that world and to take it a step further.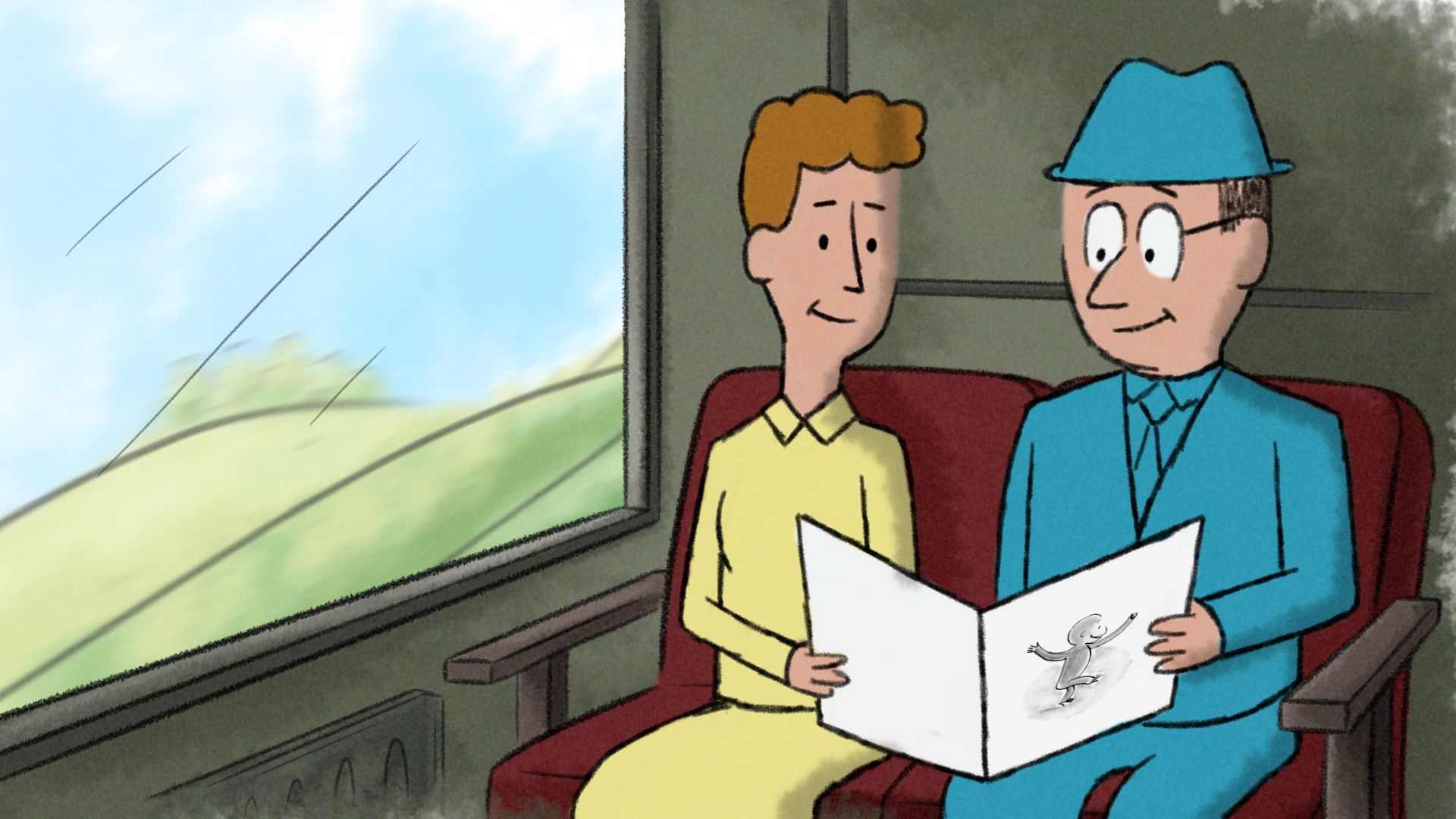 Jewcy:  In the archives at the University of Southern Mississippi, where you did research for your film, there is a 1942 greeting card drawn by Hans, in which he is painting a scene of the Statue of Liberty, including the phrase, "Let Freedom Ring."  Is there a political or social message intrinsic to the Reys' story?
Ema:  Since I started the project two years ago, the conversation about immigrants, as well as the negativity towards immigrants and refugees, has become much more topical.  I obviously didn't plan on this.  The Reys' story is one of people crossing borders, of coming to America, which they saw as the dream of a place where anything is possible.  I moved here from Japan when I was nineteen and I happened to live on the same block as the Reys. I wasn't a refugee, but I saw America as a place of opportunity, where I could express myself to the fullest. The Reys are a shining example of the possibilities of what people can become given the right opportunity, when they are allowed the benefit of freedom from labelling. They were so proud to become Americans.   Subconsciously, I did identify with them.
Jewcy: Is Curious George Jewish?
Ema:  As a non-Jewish person, I look to others to provide that interpretation.  The Reys were survivors and I see so much of them in George. They showed resilience and were always grateful for the kindness of strangers.  I don't want to speak for their Jewishness, but I know that it has great meaning for the Jewish community.
Jewcy: What would you like Jewcy readers to know about the cumulative experience of telling the Reys' story?
Ema:  The process has been grueling, an adventure in itself, and has turned into a very public campaign.  I have not only learned so much about the Reys, but meeting the Curious George superfans has been incredible.  It hasn't only been about raising the money, but about building a sense of community.  If I ever had a doubt that this story was worth telling, it has been obliterated by their tremendous support.
Monkey Business is about to conclude its Kickstarter campaign! You can help it reach its final goal here.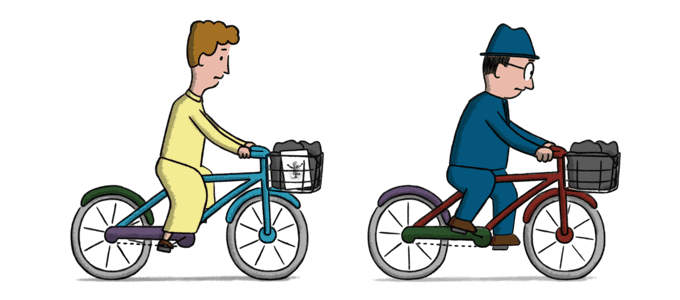 Images courtesy of Monkey Business.