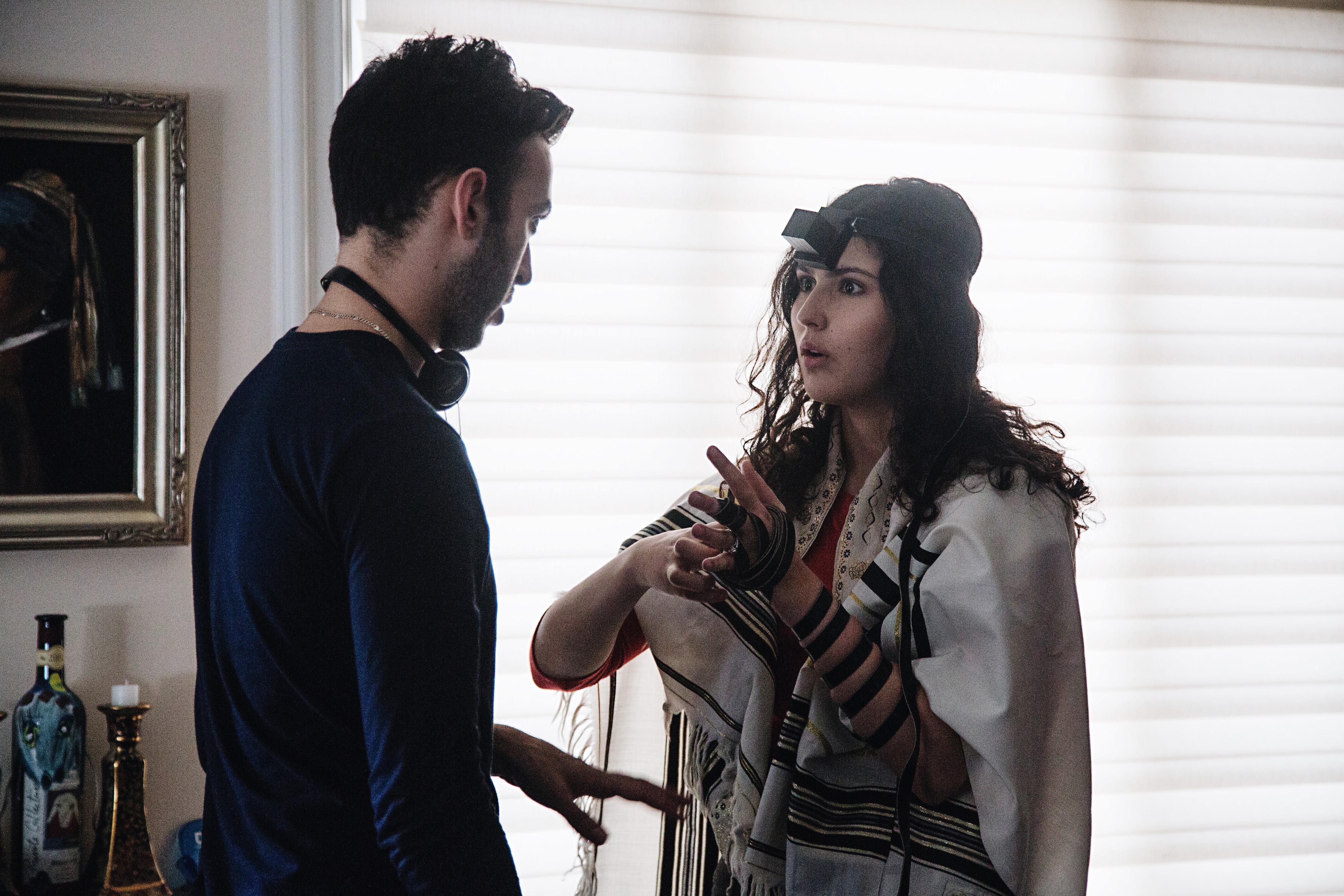 Jewcy is excited to debut the trailer for A Prayer, a new indie Jewish LGBT film.
A Prayer (written and directed by Alon Borten) is about Maya, a young, Orthodox married woman living in New York who develops an attraction to a woman at her synagogue. Confusion, guilt, and a difficult decision follow. In the trailer, Maya (Elana Gantman) tries praying with tefillin, something she's previously considered forbidden to women, to try to sort out her feelings.
"One of the main motivations in completing this film was because of how important I felt it was to me to tell this story and have it be shared by as many people as I could show it to," says Borten. "At best, I hope this film can shine a light on and help those struggling to find their truths and self-acceptance."
Keep an eye out for the film on the festival circuit, and in the meantime, enjoy the trailer, below:
Image courtesy of Alon Borten.