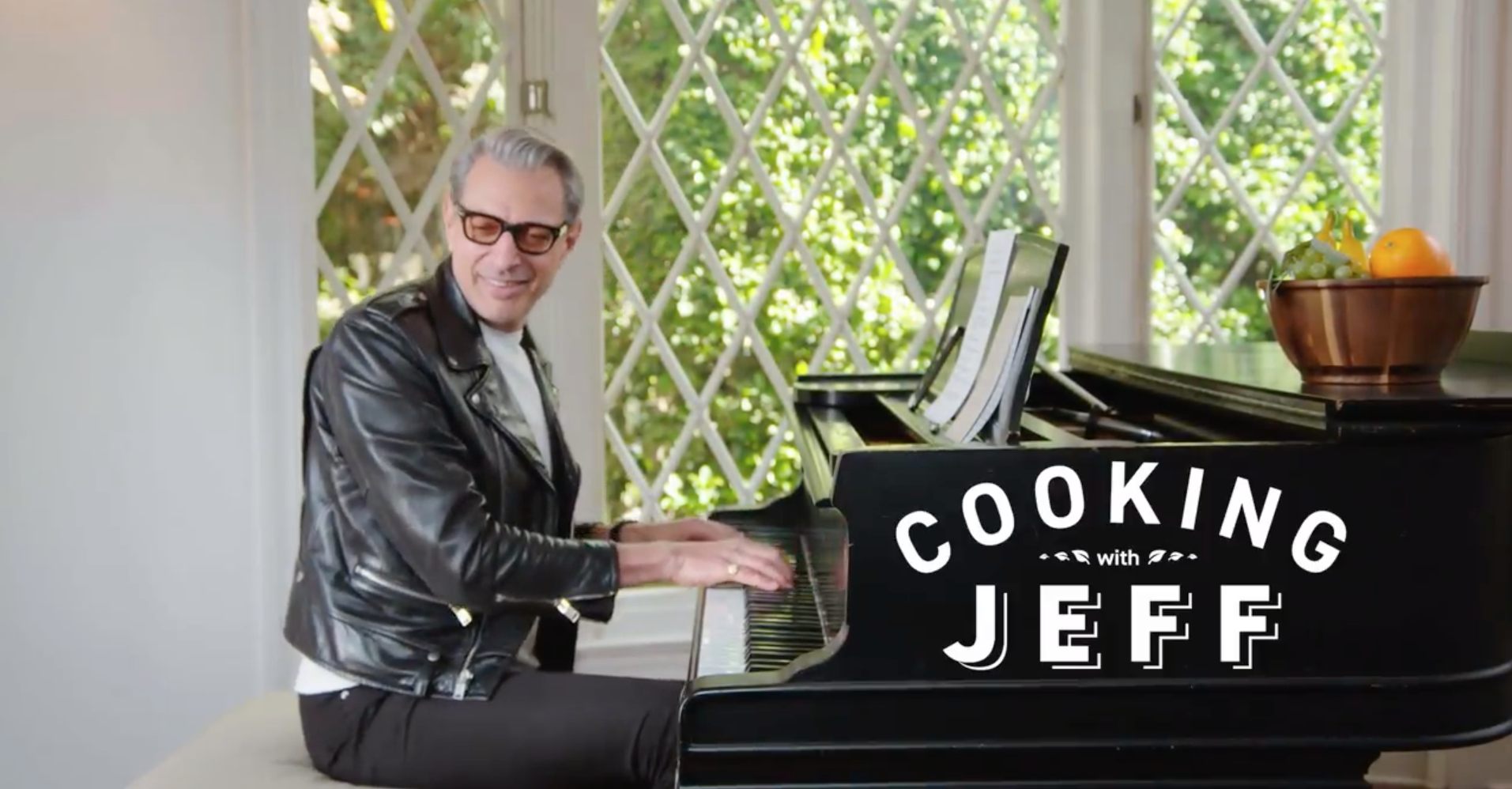 You'd think Jeff Goldblum's shtick would get old by now. But it hasn't. So if you want to be further delighted by his excitable weirdness, Funny or Die has a new video that stars the Jewish actor: "Cooking With Jeff Goldblum."
As Goldblum explains to us in the beginning of the video (sitting at a piano for no reason in particular), he doesn't actually know how to cook, so he recruits another (Jewish) guest to show him the ropes: legendary food critic Jonathan Gold (subject of the documentary City of Gold).
Gold and Goldblum make a great pair as they embark on a journey to make soupe au pistou.
Highlights of the video include Goldblum grocery shopping at Ralph's (parent company  Kroger co-sponsored the video), finding out what kind of cheese he would be (Swiss), and telling Gold an old Jewish joke.
"I'm not a joke critic," Gold demures when Goldblum asks for feedback.
Also, is it just us, or is there a shot where the two icons are beating each other with leeks? Could this possibly be a Passover reference (in certain Jewish cultures, seder-goers playfully whip each other with the vegetable)?
Absolutely, this should be a regular series, and not a one-off gag (yes, there was a similar "Cooking with Christopher Walken" way back in 2012, but we demand all Goldblum. All the time.).
But don't take our word for it. Check out the video for yourself:

Image via Funny Or Die