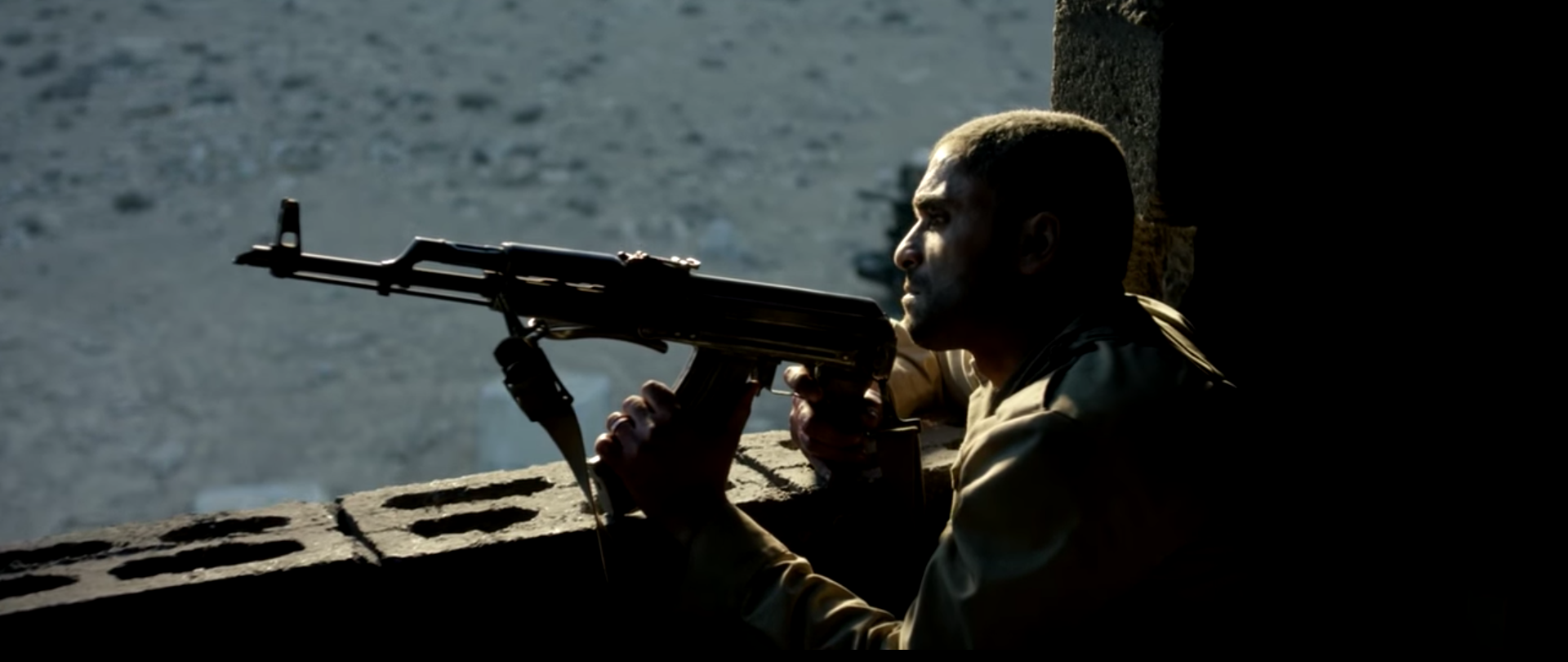 The 6th Annual Israel Film Center Festival at the Marlene Meyerson JCC Manhattan concludes today, after a week of showcasing some of the best recent Israeli cinema and television. Here's a look at what you should keep an eye out for wherever, and whenever they return to the big screen.
The opening night film was Shelter, which played theatrically in Los Angeles back in April. This thriller, which features Israeli superstar Lior Ashkenazi in a supporting role, spotlights tremendous lead performances from Iranian actress Golshifteh Farahani as a Lebanese Mossad informant recovering from plastic surgery to protect her identity and Israeli actress Neta Riskin as the Mossad agent sent to protect her. Director Eran Riklis is known in Israel for The Syrian Bride, Lemon Tree, and The Human Resources Manager, and this film is an excellent addition to that resumé. Riskin, who earned an Ophir Israeli Academy Award nomination for her performance, is quickly becoming as prominent as Ashkenazi or the late Ronit Elkabetz. Riskin stars in two other Israel Film Center Festival selections this year—Longing and Saving Neta.
Those two films are both about men whose impact on other people's lives is felt most strongly once they are gone. Longing, an Ophir nominee for Best Picture, follows a man who learns that he was the father of a nineteen-year-old boy only after his son has died in a car accident, leading him on a mildly comedic journey to get to know his son. It's an affecting drama with its own peculiarities that work well. Saving Neta weaves together four seemingly unconnected stories, all of which include the title character, whose impact on four different woman going through difficult times becomes clearest when all of its scenes have been presented.
There are two films that deal with being a teenager and approach the topic in extremely different ways. Scaffolding, another Ophir nominee for Best Picture, follows Asher, a temperamental student who is torn between the masculine work ethic championed by his construction worker father and the gentler and more unexpected teaching style of his literature teacher. Almost Famous (not the Cameron Crowe movie where they sing "Tiny Dancer") is an overt comedy about reality-competition television and the allure of fame matched perfectly with the present-day society in which every kid (and many adults) are permanently attached to their cell phones at every moment. Both films are effective and pair well together despite their differences–picture a much less aggressive and less destructive version of Thirteen and a more subdued take on Mean Girls, respectively.
There's action and intrigue to be found, as well, with Azimuth and The Testament. The former is best described as a cat-and-mouse thriller in which two soldiers, one Egyptian and one Israeli, end up in a battle to survive at the end of the Six-Day War, still exhibiting hatred for each other despite the war having already officially ended. It's far from the most memorable film from the festival, but it's always good to see an exploration of how those on opposite sides of a conflict have more in common than they might think. The Testament is a modern-day drama featuring an Orthodox Israeli historian focused on finding a mass grave from the Holocaust who realizes through his research that his mother may have lied and might not actually be Jewish, forcing him to confront enormous questions about his identity and to determine how much the truth really matters. It's definitely the most Jewish of the films presented in a festival that features Israeli cinema with mostly secular characters.
The closing night selection, which is screening tonight at 7pm at the JCC, is Outdoors, a look at the decay of a couple's relationship when their plans to leave the city and build a house in the Galilee become so overwhelming that they can no longer find common ground. Though it features Noa Koler, who took home an Ophir award in 2016 for Rama Burshtein's superb comedy The Wedding Plan and netted another nomination for this film, it's hardly the glue that holds this festival together. It does, however, present an interesting bookend with Shelter, telling a story about two people whose situation is universally relatable, entirely unspecific to their Israeli identities or any cultural conflict.
The festival also included a filmmaker panel about the future of Israeli cinema, selected television episodes, and short films from Tel Aviv University. Jewcy will be taking a longer look at another one of the films presented, The Cakemaker, in a few weeks ahead of its June 29th theatrical release.
There's clearly great cinema coming out of Israel, and if the films featured here are any indication, the 7th Annual Israel Film Center Festival will present an equally diverse and appealing slate next year.
Image from Azimuth via YouTube