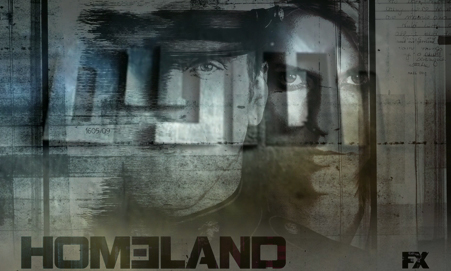 When Homeland returns for a second season this Sunday night, it will be able to boast a bevy of Emmy's and claim Barack Obama as a fanboy. But perhaps its most noted distinction is indirectly leading to the creation of America's new catchphrase—"Mandy Patinkin, holla." As I'm sure you know, Homeland is an adaptation of the Israeli TV series Hatufim, Prisoners of War, and is only one in a flood of programming coming out of the Israeli-Hollywood pipeline. Just last week Universal Television bought rights to The Gordin Cell, a series following former Russian intelligence agents reintegrating themselves in Israel.
There have been various hypotheses offered for the recent obsession with Israeli television: Israelis, they're just like us! 9/11! And inevitably—Jews run Hollywood. Showtime and HBO as well as all the major networks have at least one Israeli television adaptation in the works.
But the Israeli TV shopping spree hasn't been particularly discriminatory and results vary: The sitcom The Ex-List was canceled after only four episodes, and the reality show 3 got the axe after two. And while the success and failure of a show can be a crapshoot, there does seem to be a pattern in whether or not a series has crossover success.
America has a long history of adapting TV shows from other countries. Iconic American classics such as All in the Family and Three's Company were modeled on British shows. More recently, the U.K. has given us the soon-to-be-put-out-of-its-misery series, The Office, as well as NBC's Prime Suspect and MTV's Skins—both failures. In the hunt for new ideas, producers have turned to other countries; AMC's The Killing, for example, was based on a popular Danish program.
Sharon Shaif, who co-edited the book Global Television Formats: Understanding Television Across Borders and is currently writing a book on Israeli reality television, told me that traditionally, the rule of thumb when scouring for potential crossover hits is to find programs that are "culturally neutral" and adhere to established formulas. For Israel, though, the lesson has been almost the opposite. The Israeli shows that have succeeded in the United States have been steeped in Israeli cultural concerns, from war and terrorism to the specter of the Holocaust.
HBO's In Treatment, the most successful Israeli crossover before Homeland, is a case in point. Adapted from the Israeli hit B'tipul, the show centers on a psychologist, with each episode depicting a therapy session. The patients in the Israeli version included a pilot, whose father is a Holocaust survivor, grappling with having bombed an Arab school; a couple deciding whether or not to have an abortion; and a childless woman in her 30s from a traditionally conservative Mizrachi family. The U.S. script follows the Israeli version almost word-for-word, only changing Israel-specific details, such as turning the pilot into an Iraqi war veteran.
Hatufim, which aired on Arutz 2 in 2010, is even more predicated on the Israeli context. The show revolves around the return of two Israel Defense Forces soldiers who were held in captivity in Lebanon for 17 years, and thus hits on one of Israel's most sensitive nerves: the culture of the abducted soldier. While the series was successful, it had many detractors, who accused writer and director Gideon Raff of exploiting the issue at a time when Gilad Shalit was still in captivity.
Though Raff consulted on the U.S. version and serves as its executive producer, the series diverges sharply from its Israeli model, and with good reason: returning soldiers don't have the same hold on the national mindset in America. So while Homeland takes as its premise a U.S. Marine returning home after being held captive by Al-Qaida since 2003, it adds an element of suspense to the mix with Carrie Mathison (Claire Danes), a CIA operations officer who suspects he may have been turned.
While Hatufim and B'Tipul didn't offer culturally neutral source material (far from it), they gave Hollywood something even more valuable: fresh ideas. The shows are unlike anything on American television, not only in theme, but in genre. For viewers used to network cop shows or cable series focused on tormented male anti-heroes, a show set entirely in a therapist's office is nothing if not different. And Israeli television is a fertile ground for dramas that don't conform to American models. "Israel is not wedded to the usual procedural formats—lawyer, cop, etc.," says Shaif.
Not so with comedy. Israelis grew up on a steady diet of imported American sitcoms—the first Israeli sitcom, Krovim, Krovim, only premiered in 1983. Today many of Israel's comedies mimic the classic sitcoms of the '80s and '90s. The familiar tropes are there—the plots are driven by misunderstandings; men are constantly screwing up and spend an episode working to hide it from their wives who will inevitably find out; children are a bit too precocious.
With contemporary popular American comedies trending toward meta-references and fast-paced jokes, it is not much of a surprise that American audiences would shy away from shows imitating Israeli shows that imitate American shows from 20 years ago. Take last year's Traffic Light. The Fox show was based on Ramzor, a hit show in Israel. Now in its fourth season, the Israeli show follows three men at different stages in life: Itzko is married with a kid, Amir lives with his girlfriend, and Hefer is the perennial bachelor of the bunch. The show won an Israeli TV Academy Award for best comedy and became the first Israeli TV series to win an International Emmy Award for best comedy series.
Fox heavily promoted the show, which premiered in February 2011, but with dismal ratings it only lasted through May. Looking at the source material, one could guess why the show failed. In one episode, Itzko's wife gives him two bags—one filled with old clothes to donate to African refuges and one with a Prada dress she needs dry cleaned. If you have ever watched an episode of Home Improvement you can easily guess that he gives away the wrong bag, his wife finds out, and hijinks ensue as he is forced to go down to the refugee shelter to get it back.
This doesn't mean that all Israeli dramas are good, and Israeli comedies bad. Arab Labor, for example, the first Israeli sitcom to center around an Arab-Israeli family is both radical in its subject matter and riotously funny. But it may be a sign that the American audience is on the hunt for television that seems non-prepackaged, something that Israeli dramas are able to offer. And once Israeli sitcoms find their own voice, they may succeed here as well. And if anyone from Keshet is out there, I'm pretty sure a comedy centered on a multigenerational family that runs a Sabich stand in Tel Aviv is pure gold—remember to thank me at the Emmys.