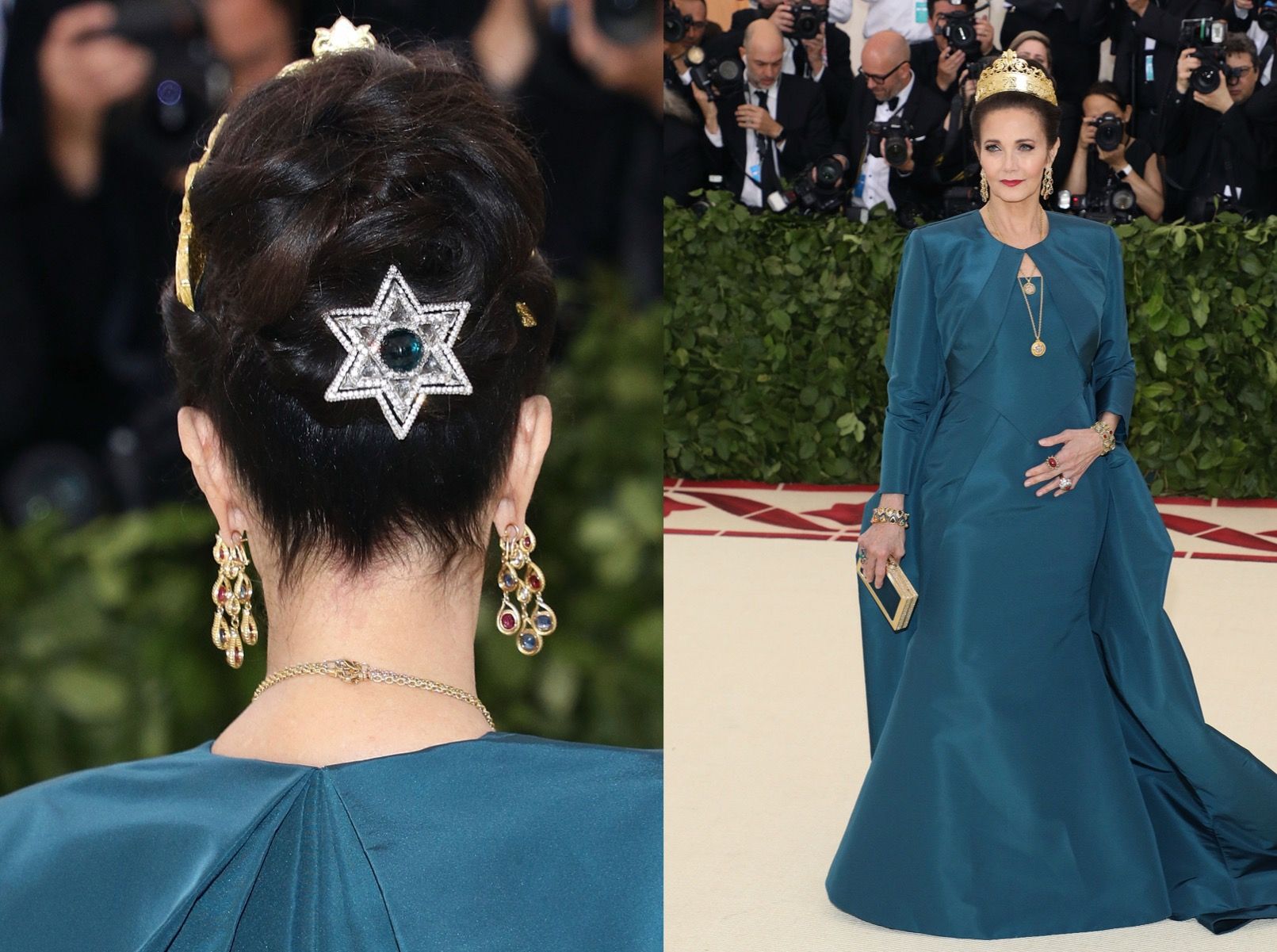 Another year, another Met Gala, where celebrities walk the red carpet in avant-garde fashion looks and the Internet loses it the next day. The theme of the Gala this year was "Sunday Best," a reference to the new exhibition at the Museum about Catholicism and fashion. And out of the event emerged the hero we need: Lynda Carter.
Most celebrities took the suggestion fairly literally; there were sexy versions of clerical wear, angel costumes, crosses everywhere. But few attendees bothered to engage with the topic critically. One obvious exception was writer/actor Lena Waithe, who wore a gay pride flag as a couture cape, which was obviously a statement about the Church's regressive stances on LGBTQ issues.
And then came Carter. Long before Gal Gadot played Wonder Woman, Carter starred as Diana on television (yes, they're friends). And Carter's look certainly had hints of her royal TV history, down to a tiara.
But look closer. The tiara (designed by Ellen Christine) bore a Hebrew inscription, one that translated to "Never Forget." She also had a hairpiece shaped like a Jewish star by Robert Sorrell).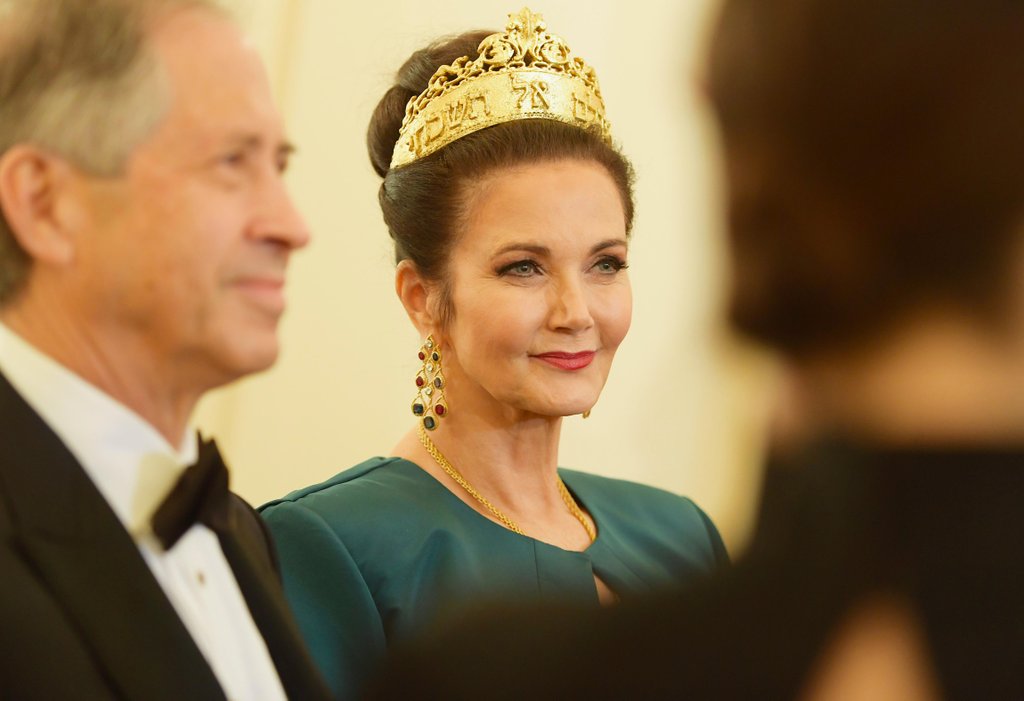 While critics have praised Carter's look, many of them seem to have missed the subversive nature of her choice. Other stars may have gone the risqué route by making a buttoned-up religion sexy, but they weren't nearly as subversive. For hundreds of years, the Catholic Church has held a great deal of power, and often wielded it violently, even genocidally. (This is a major reason why criticism of "cultural appropriation" at the Gala falls flat.) It's cringe-inducing when people like Olivia Munn say their looks were inspired by the Crusades. You know, the Crusades that led to massacres of innocents, including, you guessed it— Jews. After all, what could the "Never Forget" on Carter's tiara be referencing? The Shoah alone? Not likely, when she was dressing to a theme.
Carter is not Jewish, but her family is; she and her husband Robert Altman have raised their children as Jews. It's also no coincidence that Carter's gown was a creation of Jewish fashion designer (and borscht super-fan) Zac Posen. She even carried a handbag by Judith Leiber, who just passed away.
So, brava, Ms. Carter. We see what you did. And it was fabulous.
Images via Twitter.